Not exactly on the level of Tetris, the game Spooky Spirits : Puzzle Drop still has a respectable level on entertainment value. At it's basic mechanics the game really does not need a back story, the designers have none the less included one. Including two likable characters to go along with the theme. Becky and Tim are characters with a classic big eyes small mouth kind of anime feel. These two are charged with keeping watch over Spookies. These are spirits that have been imprisoned in the spirit world. Some where along the line, the Spookies have escaped. Becky's fault? Or Tim's fault? The debate in the opening of the game plays out with pop up word balloons much like the style of some of the classic games way back when coin operated gaming ruled the world.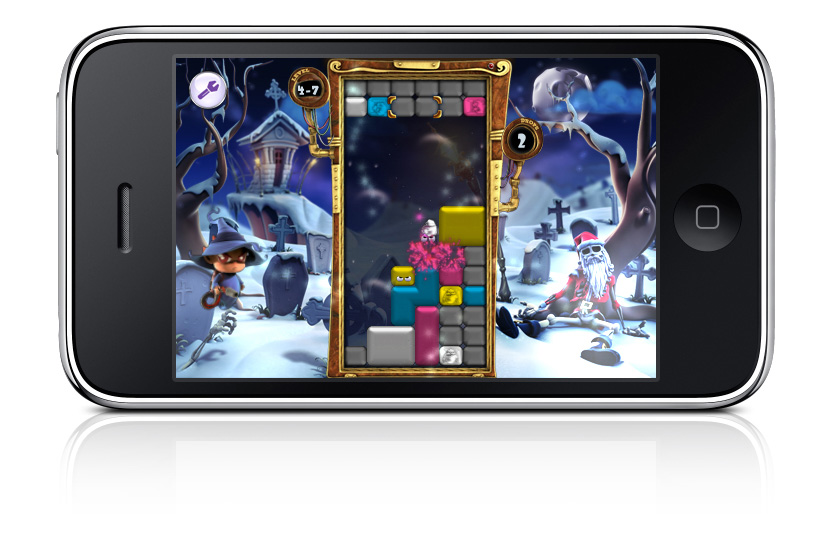 The game play involves dropping colored blocks in order to clear out groups of blocks at the bottom of the screen. Often I ran into the dreaded "Nice Try" Message on my very first drop. The colored blocks that the player chooses to drop can be switched around right to left or left to right, no other way. Though they can be moved all the one from one side of the playing area to the other. Once the player sees that part of advancing in the game is more than just frantic dropping of blocks, they will become much more adept at the game. I unfortunately have come no where near mastering it, I still find myself picking it up again and playing. A sign of a good game, addictive and fun.

There are a a couple of different gaming modes to choose from. The one I tended to lean towards was the Puzzle mode. With no time constraints this is a leisure brain exerciser. While there are no time constraints, there are however a limited number of drops.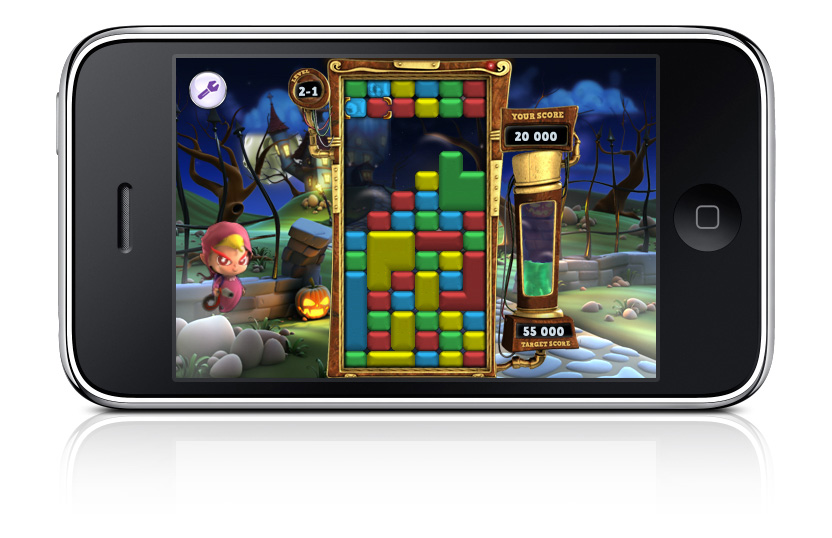 Then there is the Panic mode, ah yes the Panic mode. Starting out with colored blocks bottom and top, the player then moves the target box and then selects the pair they want to drop. Waiting too longs means the blocks chosen will drop. The ones at the bottom during the whole process slowly rise. Reaching the target score is really a mad dash and not for the faint of heart. It's a mind bending fast paced brain and hand eye joining to win the game.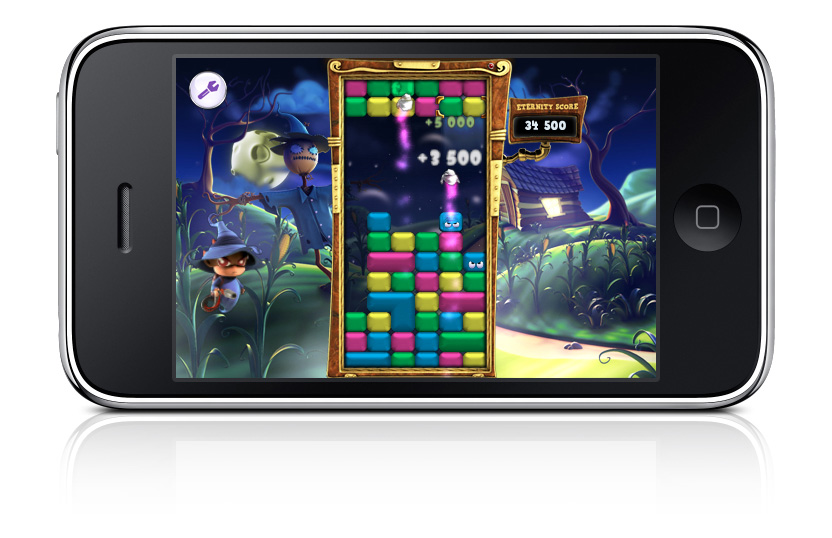 Then there is the Eternity mode. It's a variation on the panic theme. The object is to just keep on clearing as many blocks as you can.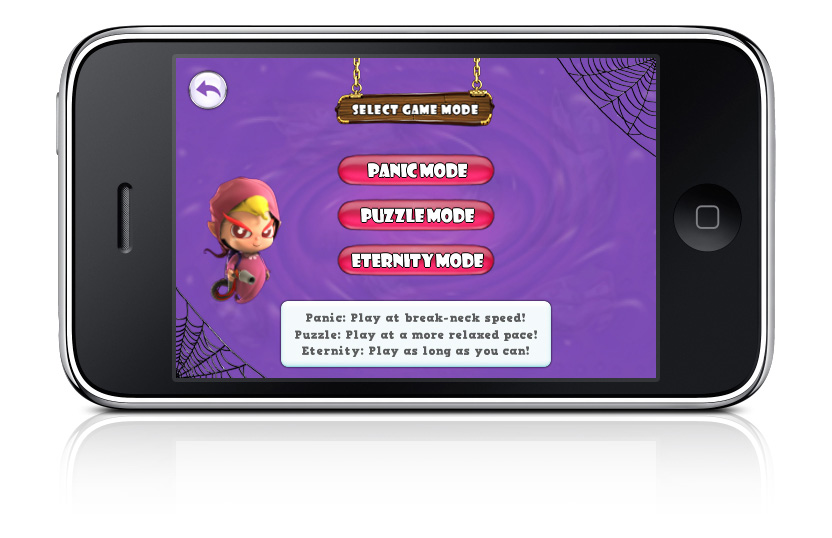 Over all sound and graphics for the game are pleasant and fit with the over all premise of the game. Old school solid sound and graphics, wrapped in a today fun theme. The art style has a hint of Anime as I noted earlier on, the back drops fit the game well.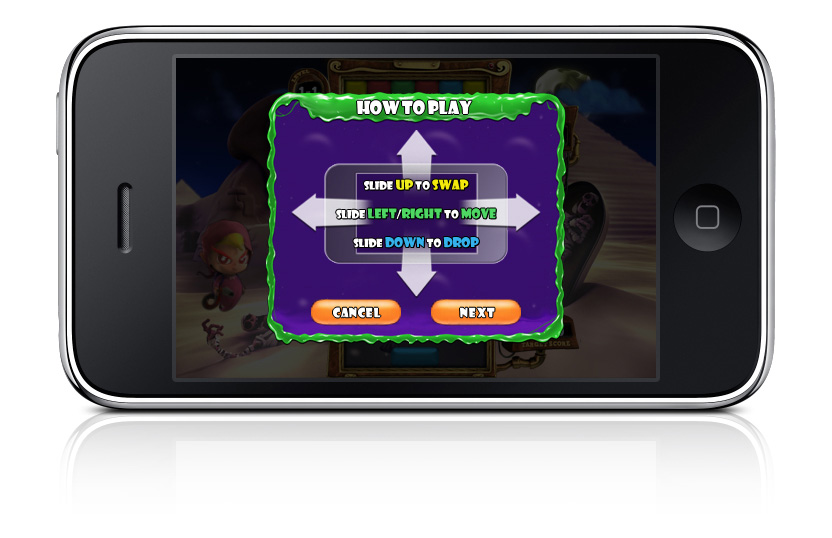 The interface of course could not get any simpler really, drag, switch, swipe to drop. With a simple back story, lite humor and likable characters. Spooky Spirit : Puzzle Drop comes up with a nice formula, creating a fun game for on the go or passing the time. But be careful, this game will haunt you... because you just want to keep coming back for more, just to see how far you can get. While you get past levels, there is a sense of that old time feeling of self achievement. "I got to the next level !" A fun challenging game that garners it a high place in the gaming world. Simple looking yet exercise for the brain, and fun to boot! Check out "Spooky Spirit: Puzzle Drop at the iTunes store, or at the company web site. http://legendo.com/
There is even a lite version to check out!

Have fun, play games.
Edwin Millheim