Opena
I've reviewed dozens of iPhone cases over the years at Impulse Gamer and I must admit that when my editor gave me the Opena to review... I was a little bemused and probably a little scared. Was this the ultimate man toy for your iPhone 4 or iPhone 4S? I think it was!
The Opena was created by mates Rob Ward and Chris Peters who not only love their iPhones but also love a beer. And when you're out and about, the last thing you want to carry is a bottle opener and after sharing some beers, they come up with the idea of the Opena... the world's first iPhone 4/4S case that contains a built in bottle opener.
Not only does the Opena give you a bottle opener anywhere and everywhere but it also protects your iPhone 4 should the unthinkable happen and you accidentally drop your phone. Klutz! Fortunately if you do drop it, you'll look ultra cool because hey... you'll be the guy with the bottle opener on their iPhone! The material of the case is tough PC/ABS plus it boasts 304 series stainless steel. It may not be industrial but it's close!
Although the Opena protects your case, it does add some weight to your iPhone but fortunately as it's a slim design case, you'll still have that cool Apple look... What I did enjoy about the Open was the slide out bottle opener that definitely does not get in the way. To use the slide out bottle opener, there is a hole on the back of your case for your thumb and by pressing on this hole and moving your thumb upwards, it in turn slides out the bottle opener.
Installing the Opena onto your iPhone 4 is pure child's play and your iPhone 4 simply fits into the Opena case and that's it. As the case is quite sturdy, you cannot damage your iPhone 4 whatsoever, no matter how much force you use to open the bottle. We tested this product with half a dozen of Coronas (okay.. maybe a little more) and the Opena successfully opened them with ease.
On a more serious note, you also have full access to your controls on the iPhone 4S from the docking bay to volume controls and the on/off switch plus camera. Add in two different colours that include black and white and you'll be the coolest person at the party with the Opena! Guess the three things that men need in the following picture!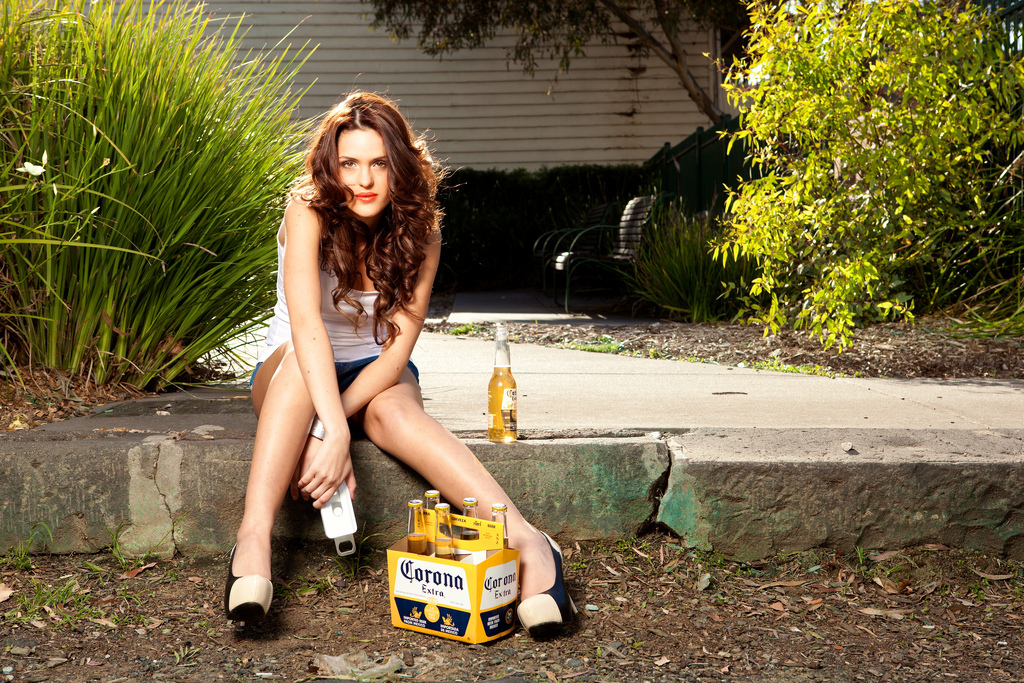 So what are you waiting for? Have a beer with your iPhone!
Check out www.openacase.com for more information