Although not as in-depth as the console version, MMA on the iPhone/iPod touch is a mixture of WWF meets Tekken. For the uninitiated, MMA stands for mixed martial arts and is an extremely popular sport, especially in the United States.
At its core, MMA is a fighting game that requires the player to use the intuitive touch screen of the iPhone/iPod touch to pummel your opponents into submission that include a variety of manoeuvres from punching, kicking and grappling. Best of all, it actually works!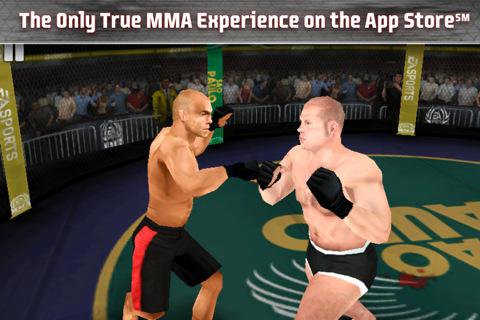 After the informative tutorial process of MMA, the player is then ready to embark on their fighting career, thanks to a fairly decent career mode. This allows you to create your own fighter from appearance to skin tone and even tattoos. It's a great way to waste 10 or so minutes in creating your MMA avatar. Apart from career, the game has an exhibition mode for quick one-off fights and a challenge mode that requires you to complete a certain challenge.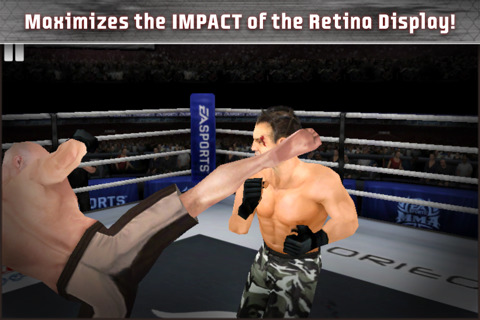 However the heart of the game is career mode that forces you to fight your way to the top in the world of MMA. Career also needs the player to fine tune their fighters from fighting style to various mini-games to assist in building your statics up such as the speed bag or weights. Some of these mini-games are actually fun and the developers have put some thought into the enjoyment factor of them.
Stamina also plays a huge part of this game because if this is low, you will have an extremely difficult time in fighting back so some strategy is involved here. If you complete the tutorial which I suggest you do, this will help you with some basic tactics in order to win your first fight.
My favourite aspect of MMA are the submission moves which is like a quick-time event and once your opponent has a certain level of health (e.g. low), these flash on the screen for the player to use. Whether it's sliding both fingers down to grapple them to the ground or sliding your finger to the left to grab your opponent, it's the small things in this game that open it up to a whole wealth of replay value not to mention sturdy gameplay.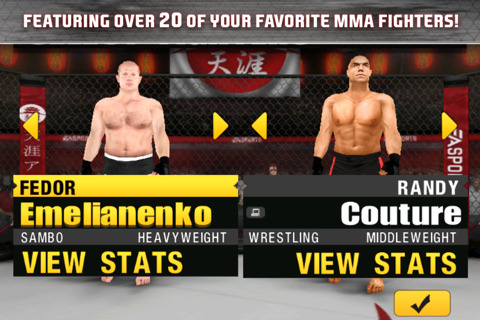 Graphically, this is one good looking game on the iPhone/iPod Touch with some well designed environments and realistic fighters. The sound effects are decent as well and the commentary is not bad... however after 30 or so minutes, it does become quite repetitive. Another highlight is the intro music of the fighters that is oozing with WWF references and enhances the gameplay.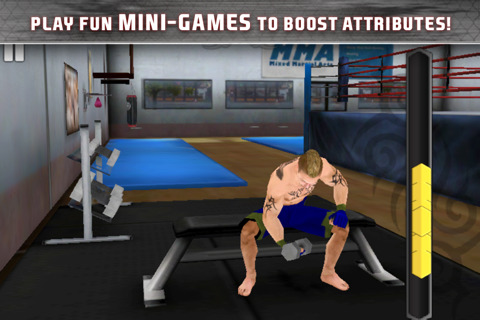 In the end, MMA is a fun game on the iPhone/iPod Touch that proves that fighting games are possible on this portable device. The only issue that we found is that the career mode is a little short and there is no option for multiplayer which really would have made this game. Even so, the sturdy gameplay and great graphics work hand in hand with the touch screen of these smart devices.