When starting this seemingly adorable game based on the first picture you see, players come to a screen where they can choose to enable OpenFeint, which appears to connect the player to millions of other users, show leader boards, achievements, challenges, more games, and enable chat and IM.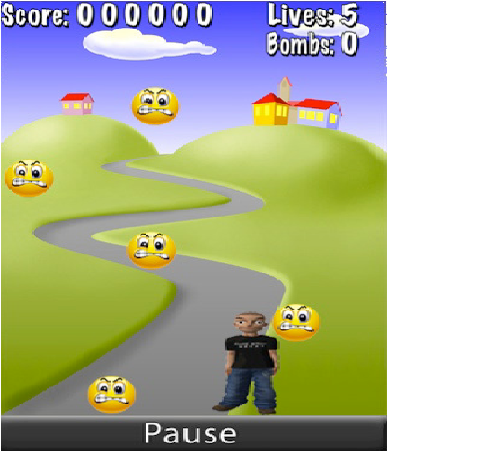 After choosing your OpenFeint name if you do enable it, the next screen lets you connect OpenFeint to Twitter and Facebook. All during the setup process, a very lovely orchestral piece loops, creating a light atmosphere with a bit of caution thrown in.

Instructions on the next screen explain that tilting the iPod from side to side will move one's avatar, and the object is to avoid the "Grumps" and to collect different smiley faces of varying point values. After I tried the game for myself, I found it a little difficult at first to control the avatar. The more the iPod tilts, the faster it moves.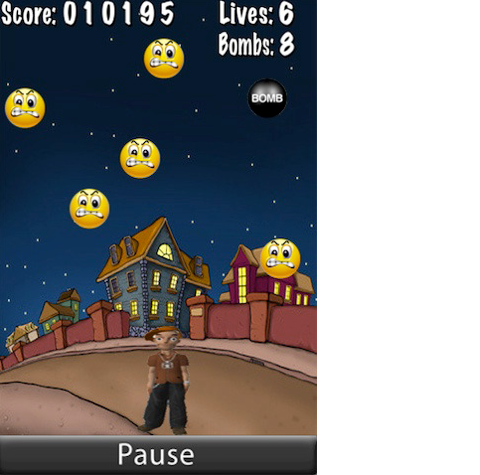 There are plenty of grumps to avoid, with smiley faces sprinkled among the unhappy mess. The background music from screen one continues to play during the game.

Overall, Grumps is a fun, simple little game of "avoid the falling objects," which can become addicting very quickly thanks to the high score count, and one's desire to beat that score. In addition, if you choose to enable OpenFeint, the desire grows into wanting to beat everyone else!

Sit back Relax, let's play.
Shael Millheim
United States writer, Impulse Gamer