Will Wright's classic of city management, Simcity, comes to the mobile world in the form of SimCity Deluxe for IPad (World). With all the usual features you expect with an intuitive touch interface, you will be setting up your city in no time.
It also comes with a short tutorial mode, to get you up to date with the new controls. The controls are easy except when you are at a wide zoom when they can be finicky at times when trying to position something.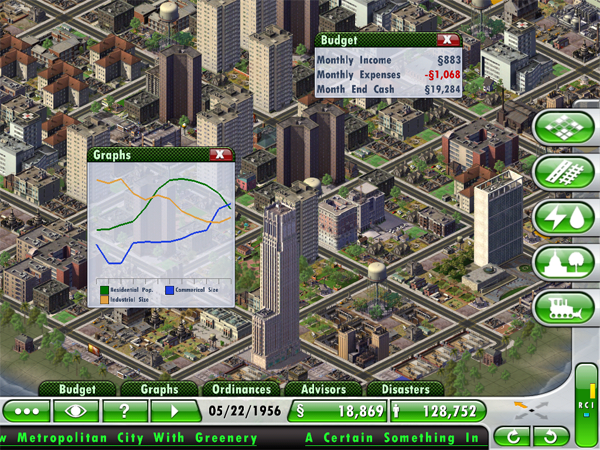 Worth mentioning are convenience options that allow the electricity and pipe wiring-up to be automated Also included are scenarios where you are completing objectives against the clock, for example setting up a Transit system for a London-like city before the Games.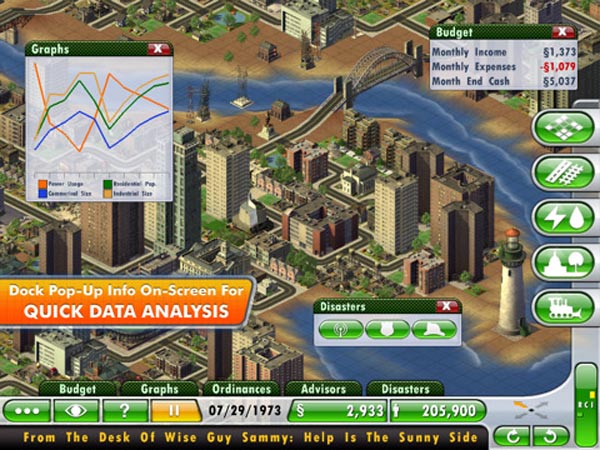 The graphics are crisp and clean, the music and sound well done. There are reports of crashes but the latest version on the iPad 2 posed no problems for me.
Final Level
SimCity is a worthy addition to your iPad collection, especially if you have fond memories of the previous versions.