Before N.O.V.A 3 (Near Orbit Vanguard Alliance) was released, people were already drooling over the visuals. The storyline, though, is your usual Aliens versus Humans fare. Humans have stolen an ancient terraforming device that could restore destroyed Earth back to its former glory. The Volterites, an alien race, are anxious to get their claws on this. Thrust into this is Kal Wardin, the protagonist from the previous games, who crash lands on Earth after following a distress signal. Learning that the artefact was built by the Judgers, a species well known to him, Kal vows to prevent it being captured by the Volterites.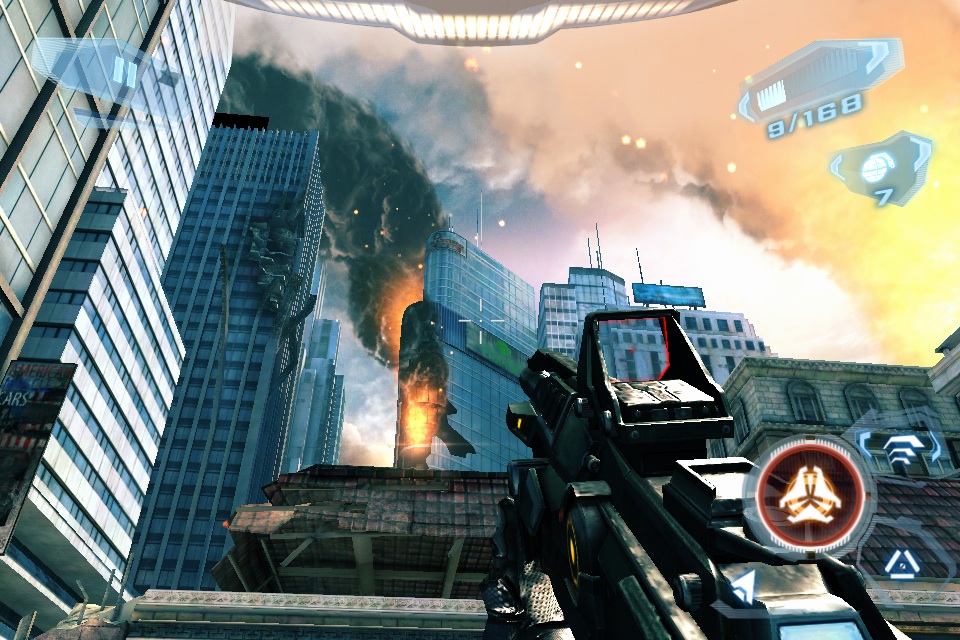 The trailers and the screenshots looked amazing and I eagerly awaited installing this game on the iPad. That is if I had enough space. The game is well over one and a half gig and requires a lot more to be able to download and then install it. Once installed though, it is impressive what NOVA 3 has done with the limited hardware. The graphics are drool worthy, with loads of details on the environs and character models. Animations are fluid without any noticeable slowdown that I could see. Combine this with the booming sound if you have a pair of headphones, the game is a treat to see and hear. The controls are reasonable, though precision is always a problem with these types of games on this platform.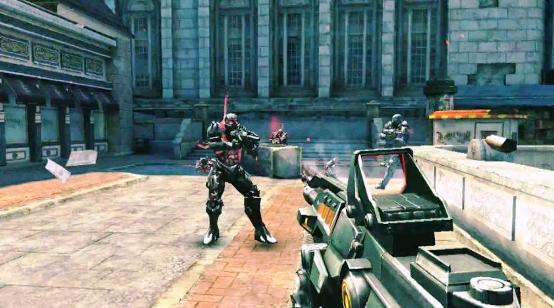 Luckily, you have an amazingly helpful (perhaps a little too helpful) zoom-auto aim. With a touch of the button, the aim zooms in, scope-like, directly centred onto any enemies that your crosshairs were even remotely near. This makes it laughably easy to pick off several enemies using this technique. Enemies also sometimes exhibit inadequate AI - several times, after ending up behind them at close range, they continually fire at distant targets even after being shot several times in the back. Also, some game level triggers seemed to not trigger correctly due to bugs, meaning I was wandering around a level trying to trigger the next sequence, which proved futile and required a restart from the last checkpoint. Suffice to say, the game could do with some patching to fix these up.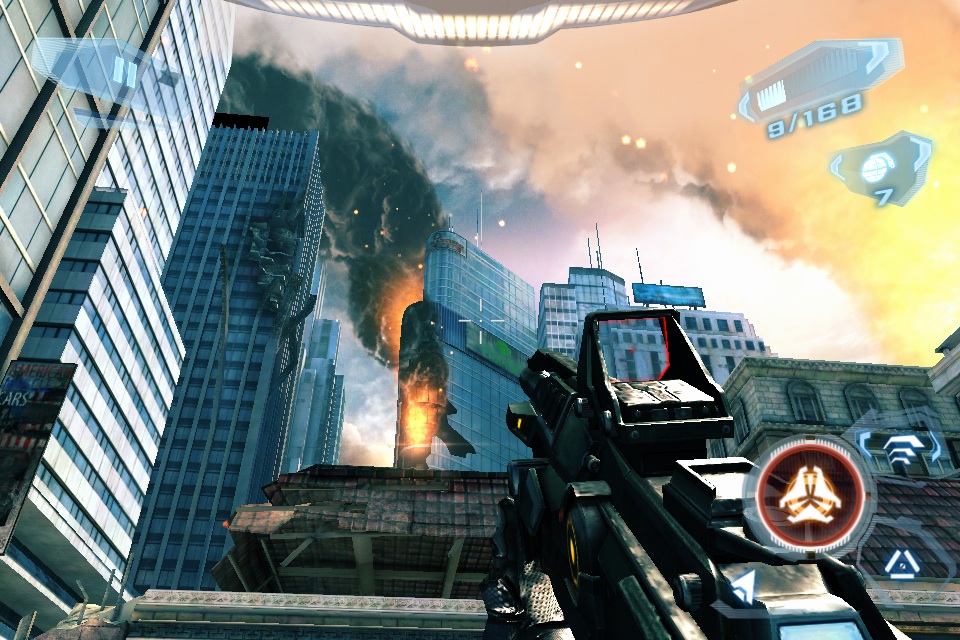 The level design is intelligent, with varied levels and locations and challenging enemy placings. A reasonable assortment of missions exist and the story progression is well-paced and well-told. All in all, a seriously good example of FPS on the iPad. My only gripe is still with the controls, and the lack of precision. Without the auto-aiming, it could have been a totally different experience, as swiping to get your crosshairs over a moving enemy was sometimes an exercise in frustration. Despite this, NOVA 3 would still appeal to all FPS gamers who have been wishing for a decent mobile experience.