Myst - even the title brings up a lot of emotions and feelings of when 3D games were just starting to get a foothold in the gaming scene. Hence why I was excited, to put it mildly, in seeing Myst for iOS. A few versions of Myst have been released throughout the years, to try to create the game that truly encapsulated the Miller brothers' original vision but due to platform constraints or just unfortunate programming, the different incarnations were never well particularly received and no true improvement over the original. And now we have the iOS version.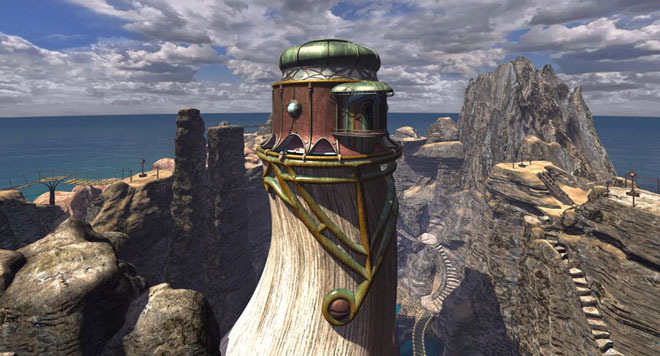 Myst takes you, the Stranger, falling through a book that you have found into the island of Myst. In this rich world, you discover that this was once populated by Atrus, his wife and his two sons. Atrus has written linking books that link to other worlds and it is up to you to explore Myst and these worlds, solve elaborate puzzles, collect pages and immerse yourself in the world of Myst.

How does Myst compare? The graphics certainly have had a tune up, they are better than the original - the textures have been cleaned up and the whole thing has a much more vivid, sharper and cleaner feel to it. The whole world is recreated exactly as it should be. Well done to Cyan Worlds in making the best looking Myst ever, even better than realMyst for PC released over 10 years ago. Controls are now fluid, with touching to move forward and dragging to turn.
It certainly feels like you are walking around and looking around. You can even turn off turning while moving to get a more original feel to the controls for the more nostalgic amongst us. You still need to interact with objects by clicking on them (which zooms them up). This is one small thing that breaks the flow slightly, as you need to tap on just the right spot which is sometimes difficult. Dragging to look around, touching doors, buttons and books just makes the game feel just that little more intimate.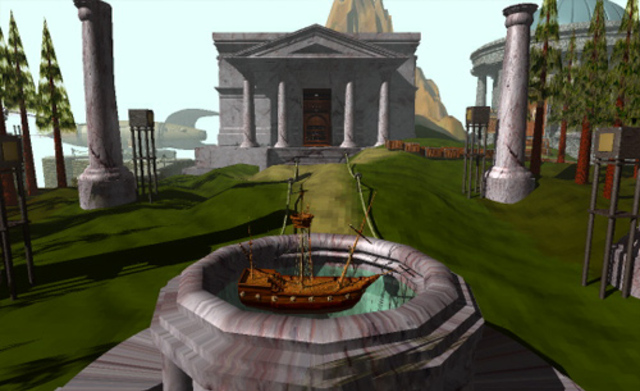 It is unfortunate to say that even after 20 years, the game still has bugs. To be fair, a lot of the bugs are bugs that would have been introduced in the previous incarnation, but they still are regrettable. Things like seagulls flying through walls inside buildings are amusing but others like moving off the path just a few pixels sending you falling through walls, ground and whitespace are just plain annoying. To Myst's credit, both of these elements (animals and movement freedom) are recent additions in the Myst game timeline, if we can call a decade "recent" (but in the scheme of things, it is!).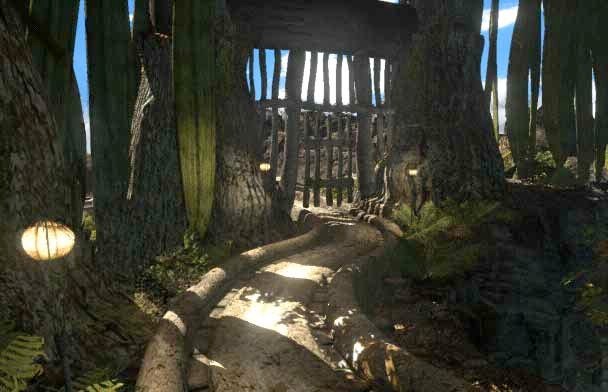 Myst for iOS is for now the most definitive version of Myst that we have. Finally, we have the graphics were originally envisioned meeting one of the best interfaces for this kind of games. It is also with great delight that Riven, the sequel, is also to be released in a similar fashion. I truly hope that this game introduces another generation to Myst as well as allowing previous players to revisit this true historical gem.