Mighty Fin by Launching Pad Games (New Zealand) is a truly addictive casual game for the iPad. The goal behind this title is simple, you need to help a gold fish collect bubbles and bonuses in order to increase your score and move onto the next level. It's side scrolling addictive madness that will have you coming back for more and more.
Best of all, the gaming levels are quite diverse as you control this fish as you attempt to collect the bubbles and avoid the obstacles such as sharp objects that will immediately end the life of your fish or other underwater nasties. There are plenty of challenges along the way and dangers that must be avoided. Although most levels are quite easy to finish as you do progress, some of the levels do become considerably more difficulty such as the blasted Ninja level... but it's all part of the fun!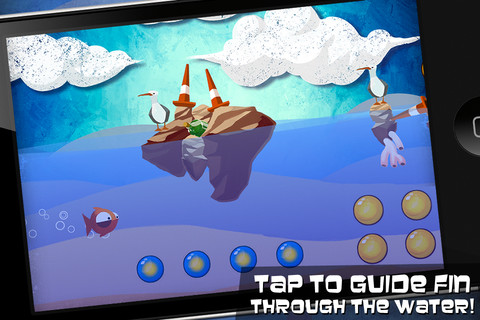 The control system of Mighty Fin works well on the iPad and by holding your finger on the screen, this causes your fish to dive into the water and by letting go, it causes your fish to jump. However sometimes timing does play a factor in order to reach the bonuses or get a dream run through the level. Now and then you need to tap and let go and tap again in order to line up your fish to collect the bubbles which can be a challenge at times, especially when dangerous obstacles get in your way. Nonetheless, it works quite well.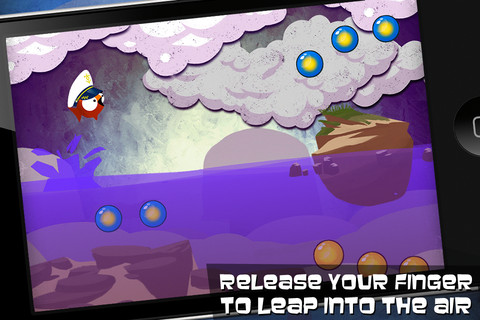 With a variety of missions, there's plenty of fun to found in Mighty Fin and you can even unlock new costumes (60 to be precise) for your fish like hats, snorkel hear and even rabbit ears. There is no multiplayer options for Mighty Fin and thankfully it is not needed because this is a very sturdy single-player game. Even when you finish the level, you might want to play again in order to boost your score and try to get more multipliers. Mighty Fin is definitely one happy go lucky fish!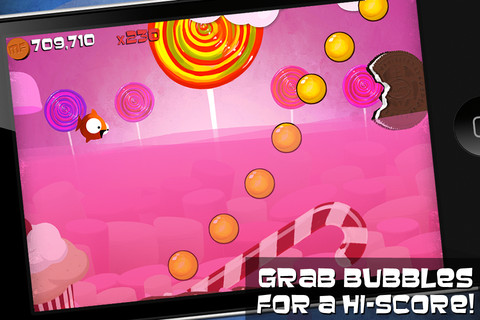 Graphically, Mighty Fin is a good looking game with its clean graphics with vibrant colours and well made gaming environments. The musical score works well with the gameplay as does the sound effects which in turn makes this a must have game for your iPad. It's perfect for those short or long gaming sessions! I really enjoyed Mighty Fin and considering the feedback from the office and more importantly around the world, folks are really getting something out of this original game.
Move over Crazy Bird!