Set in the Mass Effect universe but in a parallel storyline, this cover-based first person shooter is created by IronMonkey Studios, a Melbourne developer who has already experienced success in the mobile market. You are Cerberus agent Randall Ezno, working at a secret facility that brings in aliens for unethical research experiments. Ezno turns on his former allies, fighting his way through his old base to convey the research to the Alliance.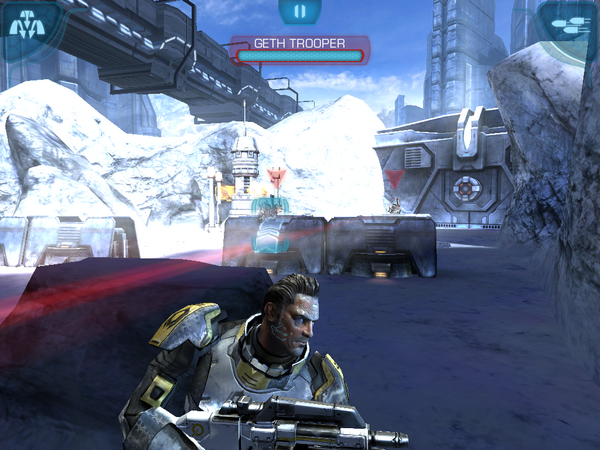 Let me just say that the 3D engine used is impressive, using the same engine (but with further development) as that of Dead Space, IronMonkey's previous FPS. The engine's graphics are detailed and the controls are intuitive and responsive - not something that I am used to in iOS first person shooters. The narrative is linear with each level having one path and the player has the choice of different weapons and biotics, ingraining some strategy in the game.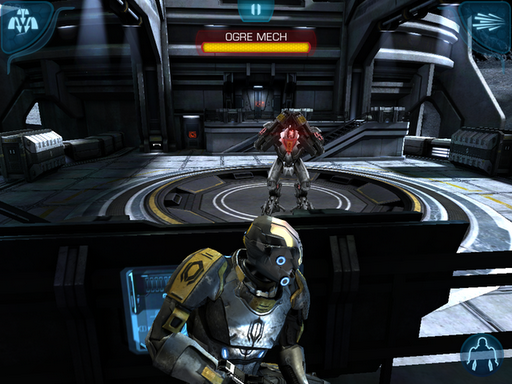 The action centres around going behind cover, popping out and blasting away furiously or using biotics (such as Leash or Cloak). Swiping allows you to go from cover to cover, while tapping pops you out and fires. The player collects credits and intel (the intel can actually be uploaded into Mass Effect 3, allowing some basic integration in the main game). Credits can be used to upgrade your armour, weapons and biotics. The checkpoints are generous but spaced enough to as not spoil the challenge too much. The game though is not particularly difficult.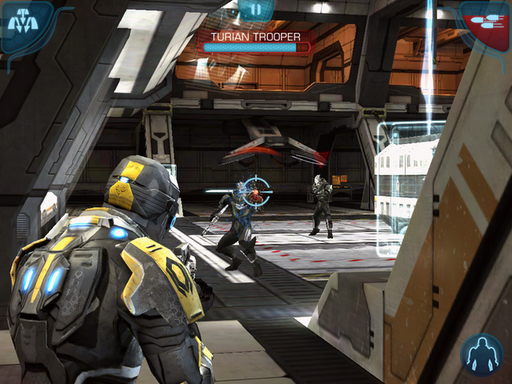 IronMonkey Studios have done a brilliant job in bringing a bite sized version of the Mass Effect story to the mobile world. Although some misinformation was present before release about buying this game in order to unlock certain things in the main game, Mass Effect Infiltrator is able to stand alone as a decent example of what a first person shooter can be like on the iPad or iPhone. Be warned though, the game, is priced as one of the more expensive games on the App Store.