Lili, an enthusiastic student, in her quest to excel in her scholastic endeavours, stumbles upon the island of Geos in her boat. On Geos live the friendly wooden denizens called Constructs ruled by their overbearing overlords, the spirits. The unfriendliest of the spirits is the Mayor who tries to convince Lili, in not too subtle terms, to leave the island. Being the pesky, curious girl that she is, Lili refuses and goes about trying to destroy all spirits and hence freeing the Constructs. And that is where you come in.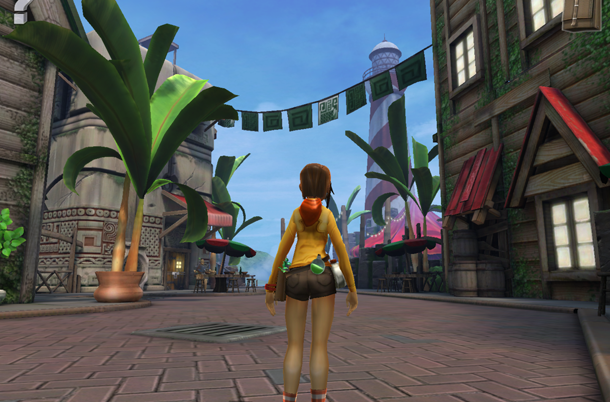 Your first task in the game is to help Lili collect flowers scattered around the island for her school project. You also get to talk to different constructs and soon the ultimate objective of the game is apparent - to destroy the spirits and the Mayor. Spirits can be destroyed by chasing them around the island, jumping onto their backs and picking flowers from the top. Also sprouting up from their backs are thorny plants (that should be avoided) and bombs that must be plucked before they explode. After picking enough flowers, the spirit is defeated and retreats to the netherworld. Defeating the spirit also unlocks a short, wacky, amusing biography. There are several spirits in each zone but there are only a few zones, making Lili a very short game.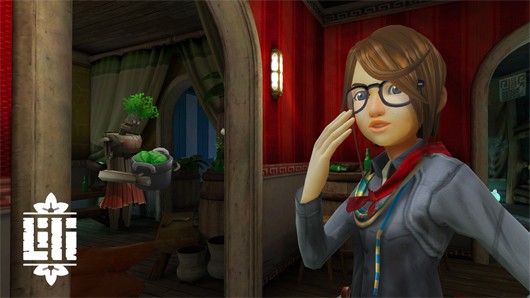 Let us say that the graphics using the Unreal engine are pretty sweet. The world is rendered beautifully and is reminiscent of Traverse Town in Kingdom Hearts with its numerous buildings, long promenades and its high-ceiling rooms. The whole game though is based around a minigame. And unfortunately, that is where the gameplay starts and ends and that is where Lili fails.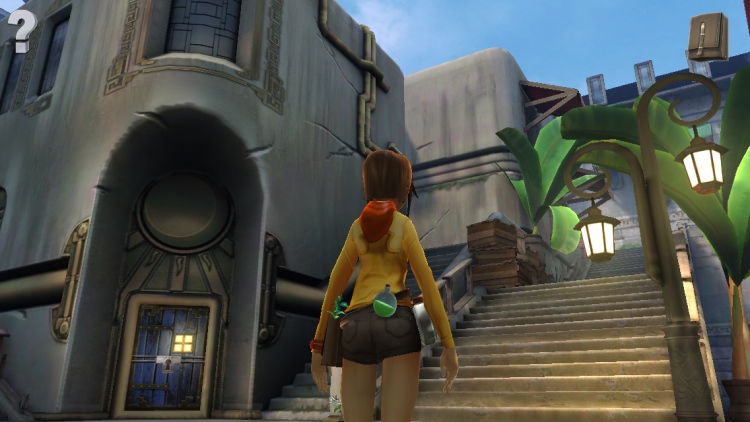 There are some loose RPG elements where you are able to increase your attributes by buying different items with the flowers that you pick but that does not save this game. Even though it is a beautifully told story, gorgeously rendered, some may say harshly it is just a glorified mini-game. Unfortunately, they may be right. It is a well-implemented game but is let down by shallow gameplay and short longevity. Even so, for the less picky of us, there is fun to be had here so could be suitable for younger players.