The narrative in Lightopus is not particularly important (nor clear) to the game - Let's just say that as a Lightopus, you are an octopus like creature, whose existence and that of your young'uns (called bulbies) is threatened by worm like creatures.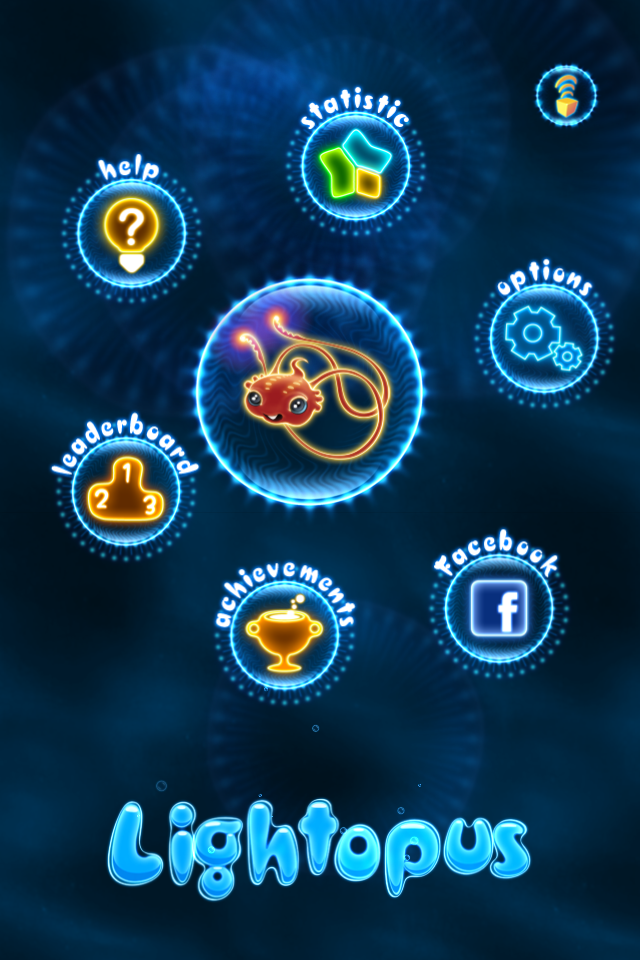 Each level has you flailing your tentacles wildly while collecting a certain number of bulbies in order to escape the level. As you move through eggs and free bulbies, they start following you and you can whip them into the path of your adversaries, although doing so will kill them.
Power ups appear randomly throughout the levels - some are smart bombs, killing all onscreen, others will make your bulbies electrified and so on. Also appearing within the levels are collectible stars; collect a certain number and a visit to the monster hive ensues where you have to destroy as many monster eggs in a certain time.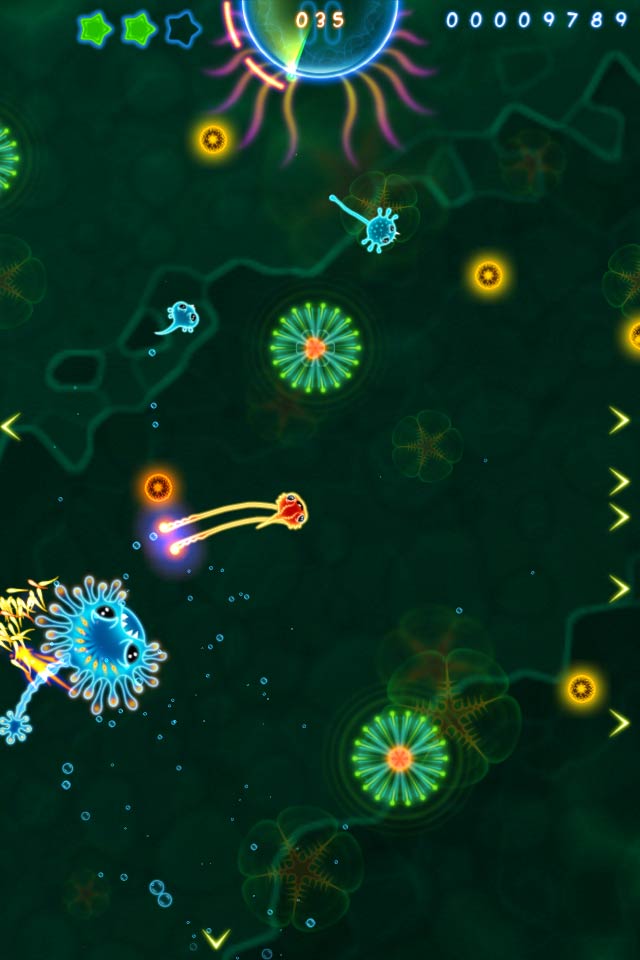 The controls are simple - you just tap or slide and your lightopus will follow your finger. The game is just full of simple arcade fun that just harks back to the days of high score tables and coin slots. The music is hypnotic and the bright colours are mesmerising. It is surprisingly relaxing and enjoyable for such a simple game. Lightopus at only a few dollars, is well worth a try.