Cygnett Prism SoundScoop Paradox
AUDIO BOOSTING IPAD CASE
A seemingly contradictory statement that may nonetheless be true... that my dear iPad user is a paradox and the Prism SoundScoop - Paradox from Cygnett fits this statement like a puzzle. Firstly the Prism SoundScoop - Paradox is a protective case for your iPad, however according to its distributors, it has been designed to boost the volume of your iPad. Just like the Christians in the middle ages and like the members of the Flat Earth society, I actually scoffed at this premise, how frightfully absurd I thought but when it came to the crunch, I was actually eating my words.
Let's look at the facts of the case first.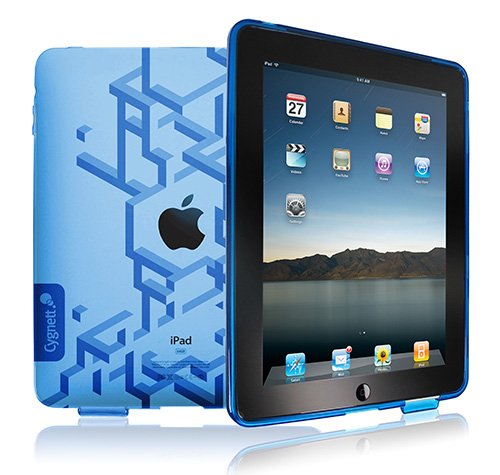 The Prism SoundScoop - Paradox in essence is made from Thermoplastic Polyurethane (TPU) Plastic that easily fits your iPad inside the case. Its material feels quite rubbery which gives additional grip to the user while using their iPad. This should prevent most accidentally drops, unless of course you're intoxicated.
Then you have the design of the case which is quite eye catching due to its geometric designs on the back of the case that comes in three colours, Lava Red, Ocean Blue and Dark Crystal. So there you have it, a good looking case that offers protection to your iPad from bumps, knocks and more importantly scratches. The case does not impede on any of the functionality of the iPad with all access to ports, buttons and controls.

You're probably thinking enough waffle... where does the SoundScoop fit into the grand scheme of things. Somehow due to the design of this case, Cygnett have managed to boost the audio capabilities of the iPad which means it sounds like your iPad is louder than it should be, hence the "paradox".
The theory from Cygnett is that with the inclusion of the SoundScoop, an almost spoon-like device protruding from the case that boosts the audio by aiming it towards the users and makes it a little louder thanks to this catchment device. Unfortunately we had no audio testing devices but we tried it with both the case on and off and there was a noticeable loudness. Our biggest test was "blindfolding" two users and then asking them which song seemed to be louder and the overall consent was when the iPad had the Prism SoundScoop - Paradox installed.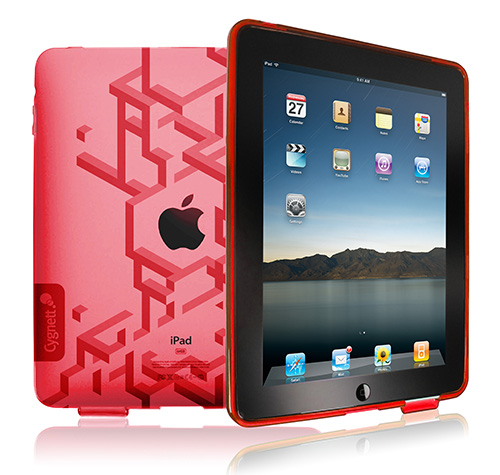 So there you have it, the hype behind the Prism SoundScoop - Paradox from Cygnett actually works. It may not be a huge difference in volume but it is there. Of course, you cannot beat a pair of headphones or external speakers but the SoundScoop does what it should do, increase the audio by catching it and then directing it towards the user. But don't forget that this is a case as well that does its job well at protecting the iPad perfectly plus a 2-year warranty.
Very cool indeed!