This is the case for those butter fingers (like me) or those wanting to protect their iPad mini. Ladies and gentlemen, I introduce you the Black Armour Extra-Protective Case from Cygnett! Unlike the Knights of Medieval Europe, the Black Armour for the iPad mini doesn't add any bulk to your Apple product but rather offers 360 protection. It's almost like your Knight in jet black armour!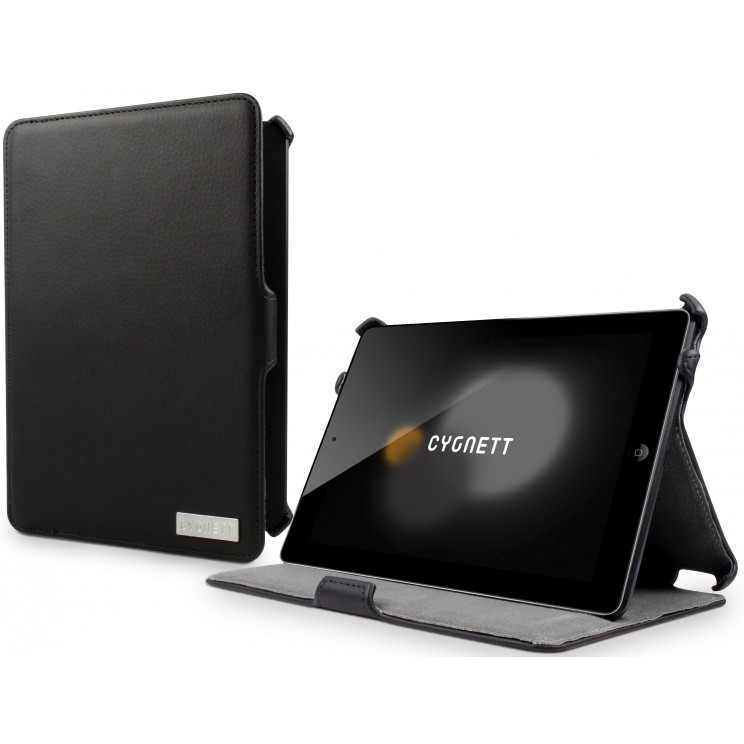 To install your iPad Mini into the Armour, you simply open up the case and slide it into the case where there are two clips to hold it. Initially I thought that it looked a little loose inside the Armour but this is because it turns into a stand for your iPad which is perfect for typing or watching movies. However in order to secure your iPad Mini totally into the case, you need to clip it into the four clips on each corner of the case.
This is probably my least favourite aspect of the case but fortunately it's rather a moot point. Another highlight of the case is that it securely shuts when closed thanks to the latch located on the side of the case. This ensures that your iPad Mini won't fall out and should you drop the Armour, the case will absorb the shock as opposed to your iPad Mini.
The inside of the case also boasts microfibre which protects your iPad Mini from scratches and bumps while closed. Lastly, you have full access to all controls and ports on the case. I also like the material of the outside case that looks quite Business-orientated and once again, adds only a fraction of additional weight to your iPad Mini.
With a lifetime warranty and currently available online from around $39.95, it's definitely a small price to pay for your iPad Mini investment.
Check it out!