Belkin Verve Sleeve with Clip for iPod touch
The Verve Sleeve from Belkin is definitely targeting the business professional. Created from an artificial like leather substance, the Verve would not look out of place on any business suit.
With that said, it does make a fashion statement and while you're walking home from work or to the train station, the belt clip on the Verve keeps your iPod accessible as you listen to tunes.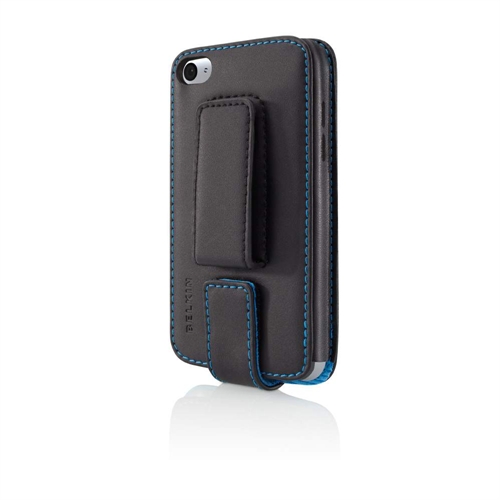 With access to all buttons and the ability to charge the iPod with the case on, the material also adds an additional layer of protection and your iPod which will protect it from bumps, scratches and scruff marks.
Although this is not my style, if I was working in the business district, this would definitely come under my radar if I was a business professional. It's an interesting and versatile case!

Features

* Durable structured leather protects from scratches and scuffs
* Belt clip keeps your iPod close and convenient
* Full access to controls & dock connector
* Allows charging while in case
* Sleek design minimizes bulk
* Camera lens cutout