Set in olden-day China, Autumn Dynasty follows a scholar as he is sent to investigate an uprising in the south. After being attacked by rebels and rescued by a General, it is soon revealed that not everything is as it seems. Thus begins, Autumn Dynasty, an RTS game developed by Touch Dimensions, a small Indonesian developer.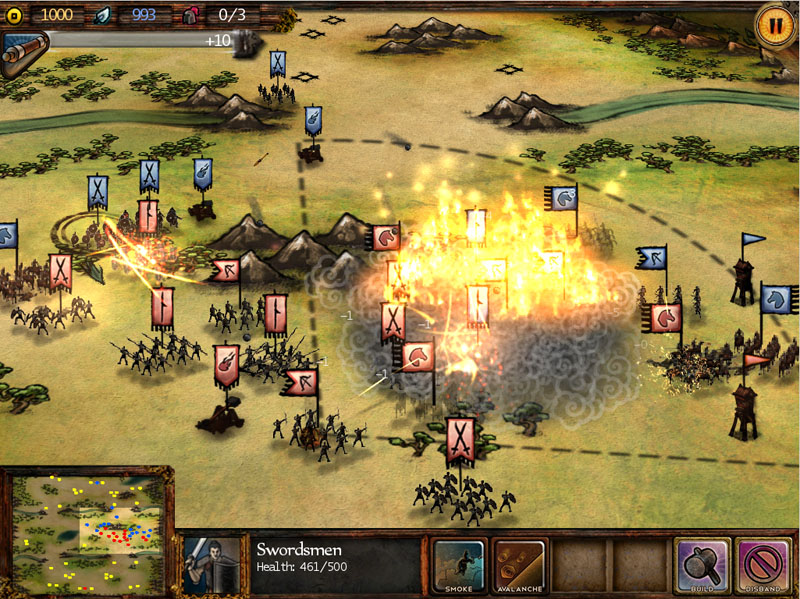 The game is beautifully told in the style of hand-painted asian art. Let me just say that Autumn Dynasty is one beautiful game - from the cut scenes that tell the story to the eye-catching maps, it is a joy to behold. Each of the cutscenes, each of the maps and even the units looks hand-painted, with visible brush strokes. Even the controls are akin to brushing, as you drag your units around, brush strokes as a visual reference.

The ubiquitous base building, resource gathering, unit creation and fighting are all there. You are only allowed a certain number of units under your command until you build more camps. Farms will increase your gold accumulation while forts create your units. There are five types of units - Pikemen, horsemen, archers, swordsmen and catapults. To attack, you just circle your units with your finger and drag them towards your enemies. The controls in this game are pretty intuitive.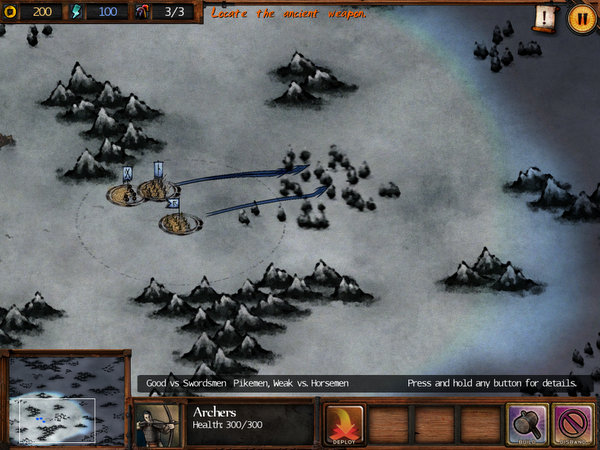 Heavy emphasis is placed on the fog of war and using the terrain to your advantage, as you are usually limited by the small number of units at your command. The difficulty level is also just right - the initial levels that ease you in are a cakewalk but they are there just to ease you inand the controls. The difficulty from there on does get ramped up quickly though and soon, you will require a couple or so (or even more) turns to complete a map.

Multiplayer is also available for the social gamers amongst us and is one of the better multiplayer RTS experiences available on our beloved iPad. The RTS genre seems to be having a mini-revival on the iOS and Autumn Dynasty is just another example that we are becoming a little spoilt here. It is an intuitive, beautiful and enjoyable experience and I would recommend this to all RTS players looking for something on the iPad.