It has been a decade since Grand Theft Auto:Vice City hit the PS2. Since that release oh so many moons ago, it has appeared on the several consoles and now it has hit the iPad. Thanks to Rockstar, the game you loaded up on a disc in your bulky PS2 can now amazingly be played in that small device in your hands. The game is set in 1986 in Vice City, a city not unlike Miami. Tommy Vercetti, just released from prison, is sent to Vice City in order to complete a drug deal. The drug deal goes unbelievably wrong and Tommy needs to find his money and take out some hard retribution.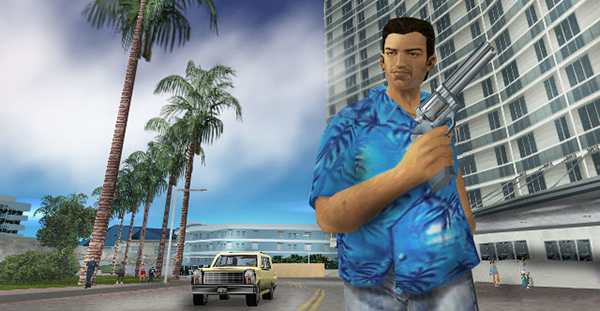 Vice City plays out very similarly to other GTA games. It takes place in a sprawling open world which is slowly unlocked as you complete missions. Missions can be found in your minimap and are started by approaching the circular spotlight highlighting the start area. They vary from stealing cars and boats to assassinating someone to blowing up buildings to other criminal activities. Many also involve the ubiquitous evading the police. They are different enough for each one to be fresh and rarely would you exclaim "Not again! Didn't I just do this?" which is the norm for a lot of sandbox games. One cool aspect is the setting as it all takes place in 1986 and takes inspiration from 80s shows (like Miami Vice) with the fashion, technology and cars - even the in-game radio brings back often nostalgic tunes and amusing banter.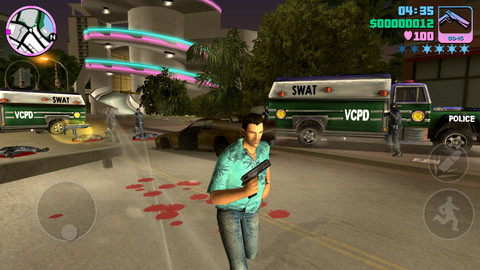 The game has made an interesting transition over to the iPad with virtual controls at the bottom of the screen being fine for the most part but can become fiddly and oversensitive. Some of the combat controls are also not particularly well introduced which is a serious prerequisite in the present days of instuction book-less purely digital downloads. This can lead to some serious trial and error during some missions as you try to work out your new weaponry.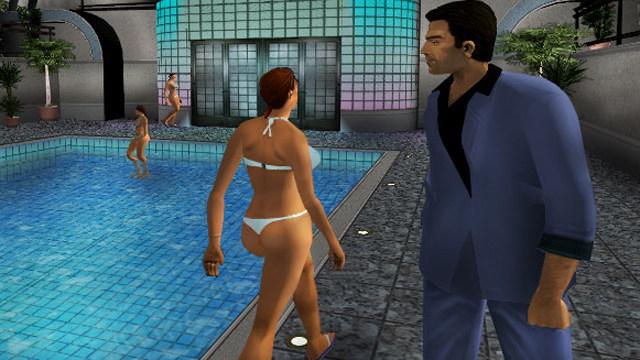 There is also the option of using the gyroscope for some missions which other than for gimmicky purposes should be declined at all costs in order to save your sanity. The graphics have not aged that well but that doesn't deter from the excellent gameplay. Also present are some graphical glitches (eg pop-in) and performance issues (occasional slow-down) but I can happily put this down to the age of the game.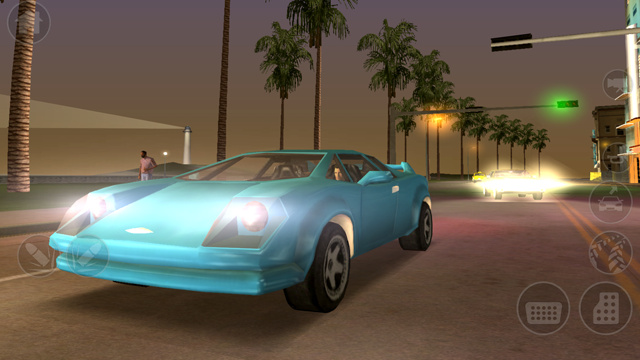 On the bright side, everything from the original version seems to be here. The open sandbox, full voice dialog, all the missions, the involving storyline full of amusing character stereotypes. It is one helluva enjoyable game to play as you steal, shoot, murder, crash your way through Vice City. It is no San Andreas, but an enjoyable romp nonetheless - it is also one rather gigantic download though but one well worth it if you can make the space.