Flip cases are not for everybody and unfortunately I am not one of those people who like them. However the Cygnett FlipFiber Grey Case for the iPhone 5 almost had me as you can still answer calls while the case is closed. The only issue that I had with the case is opening up the product to access your iPhone 5 as I use my phone religiously... and if I can't, this can be annoying.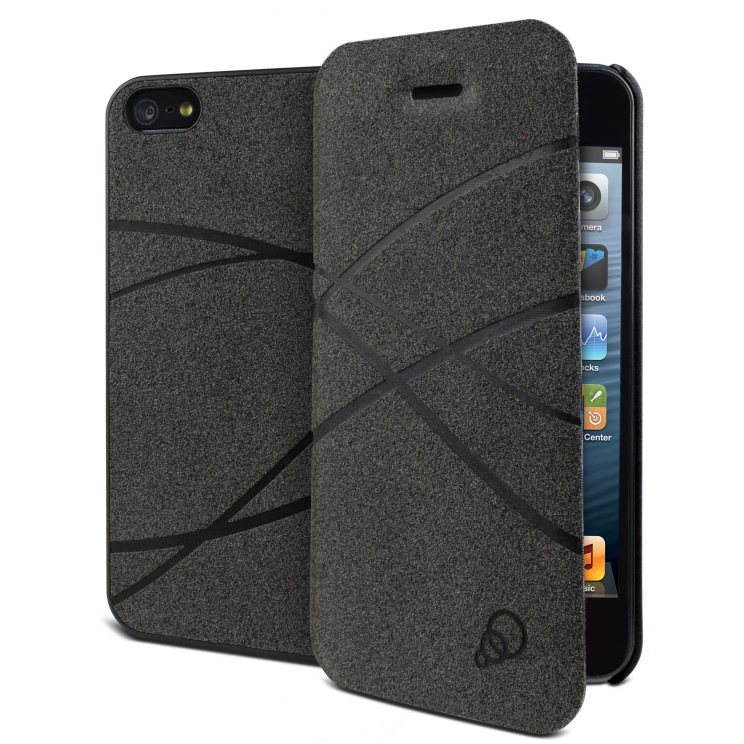 However if you are not glued to your smart phone than the FlipFiber is an interesting case as not only do I love the texture of the case but it does give additional grip while using the product. With that said, the FlipFiber looks quite stylish and it would have been great if the case was also a stand. I would love to watch movies in landscape mode.
The case does come with a screen protector which is a 3 step process. You first need to clean the iPhone 5 screen, peel the first layer of the screen protector and then place it on the phone. Once done, you remove the final label which is marked and your phone will be protected from scratches and dirt. With that said, you could almost bypass the screen protector for this phone as it is a flip case.
Final Thoughts?
Even though this case was not for me, those who love flip cases will probably be won over from the smooth microfibre texture, the ability to take calls while closed or for those women with handbags because their phone will be thoroughly protected in the abyss of their bags. Interesting!