Dominion is surprisingly addictive. It is kind of like Risk, but with out the board. World domination is the whole point of the game. Build armies; grab more territory and Dominion over the world…..Mwah ha ha ha ha ha! … koff ahem, sorry.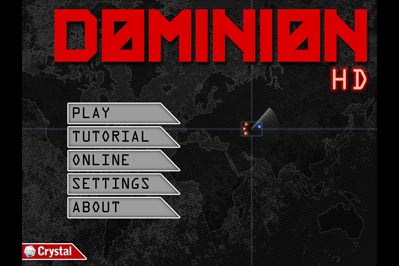 What is great is this game of world conquest can also be played via multiplayer via WiFi or yee ol 3G. Local play or online, dominating your pals or complete strangers. It does not matter. You know why, because it is that addictive. In the online portion, you can browse a lobby for games that you may want to play. Playing against people worldwide has never been more of a rush. I mean with such a simple concept, the brain has to really think things through and counter your opponent's moves.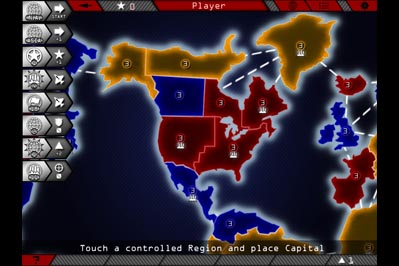 While this is a game of strategy and is the ultimate electronic version of many classic board games, it is a simplified leaner version. Numbers represent the size of your forces in the game. The higher the number the better, however, I have found that simply having a higher number of forces does not always equate to a fast victory. There had been many turns taken that found the lower numbered force actually holding out against my superior numbers. Not only holding out but also knocking my respectable eight down to a one as they held out from my attacks.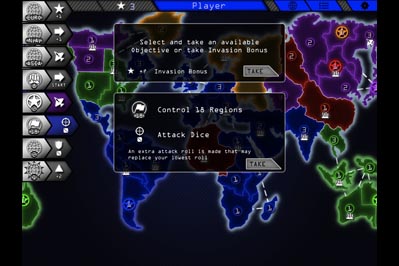 There are different phases each turn, from build up to re-enforcements, to move and attack. All the movements and turns are easy in this game. It is ideally suited for a touch screen. The controls are simple of course taking full advantage of the iPod Touch tap commands. Swiping and dragging a finger across the screen moves the map. Pinch and zoom to get a closer look at an area.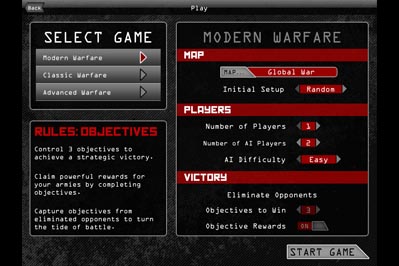 Like most good games out there, the games setting are scalable for an easier or more challenging game. Dominion comes across as a very polished and simple game. Pick it up though and you too may well find yourselves sucked right into the game. It has that certain something that so many of the older coin op games had, just enough of a premise to pull you in and keep your interest up. Once you start, you just want to see the world map change to your player color.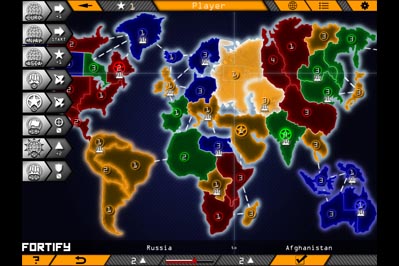 Have fun play games
Edwin Millheim
United States Editor
Impulse Gamer