Cygnett Zooom
Handheld game controller for iPhone & iPod Touch
I was a huge fan of the PlayStation Portable but ever since the iPhone and iPod Touch, this awesome little portable console has taken a back seat. What I do miss with gaming apps on the iPhone and iPod Touch is that it lacks true control and comfort when gaming, especially for long sessions.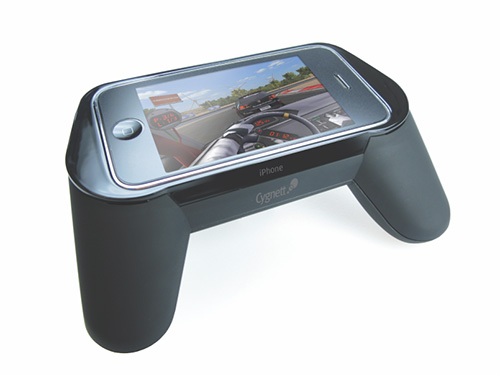 I've dropped the iPhone more than I care to admit, especially while playing games... of course, tiredness may have helped as well. This my friends is where the Zooom comes into play which basically turns your iPhone or Touch into a fully fledged games controller like on the PlayStation.
Simply insert your smart device into the Zooom and then start playing. Best of all, it gives these devices additional grips and is extremely comfortable thanks to its ergonomic design.
For gamers... myself included, the Zooom gave me full control over my games and I've even beat my high scores and levels that I was stuck on. The only issue with the Zooom is that you cannot plug your headphones into the unit or force your iPhone into sleep mode. Bad news for people who are travelling!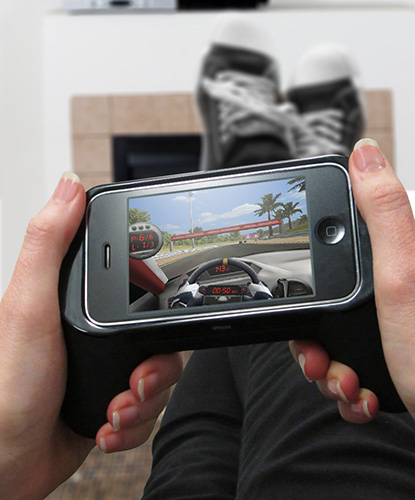 Conclusion
Add in a 2-year warranty by Cygnett and you can rest assured that sweaty palms and sleep deprivation will no longer hamper your gaming with the Zooom. With that said, the Zooom isn't for all games but if you love racing games, than this might be the perfect accessory to beat those high scores... it's just a shame that not all games will benefit from it.