If you need something to keep your iPhone 5 safe than the Vector 3D from Cygnett may be the answer. This case has been designed to be impact resistant which means should you drop your phone, the case will absorb the majority of the fall/impact.
In terms of design, the Vector 3D has been inspired by the angles of skyscrapers and jets... although I cannot see the jet aspect myself. Nonetheless, it only adds a slight bulk to your iPhone 5 and best of all with its unusual texture and raised edges, it feels great in your hands. You also have full access to all ports and buttons on your iPhone 5.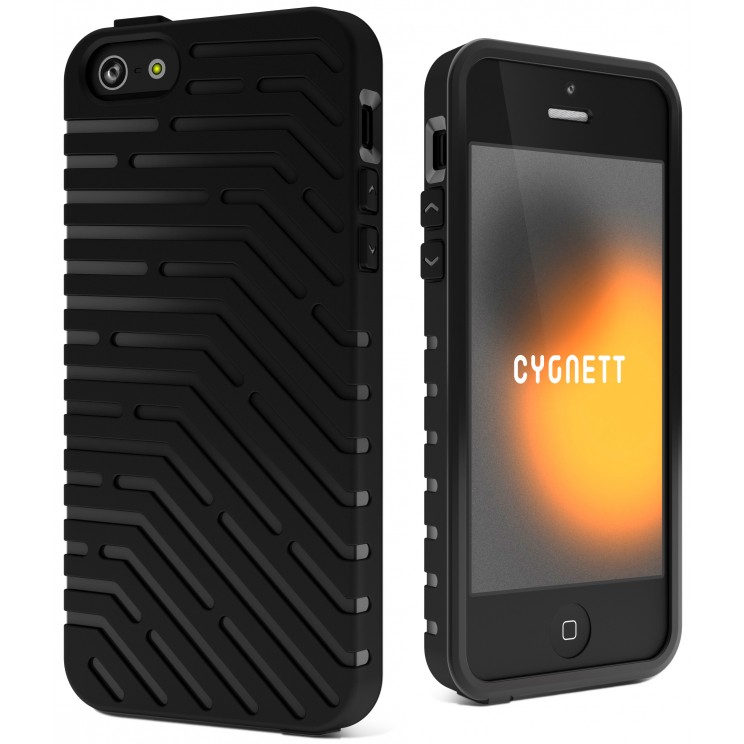 Installation is quite simple which requires you to install the included screen protector and then you just slide your iPhone 5 into the case. My only suggestion to Cygnett is that they include additional screen protectors, maybe two per case? As this case will protect your iPhone 5, screen protectors do get scratched eventually. The solution is to purchase another screen protector.
Nonetheless the Vector 3D from Cygnett is a great tough case that doesn't look butt ugly! Add in a Manufacturer's Lifetime Guarantee and this case is definitely for those who want to get rough and tough with their iPhone 5. It looks good and more importantly, protects your iPhone should the unthinkable happen!
Check it out!