Cygnett Splash
Water effect slim case for iPhone 3GS and 3G
With so many cases available for the iPhone, it's hard to select something with so many choices and at times you have to toss up between protection and looks. Of course, Cygnett have been in the business for awhile now and this is where the Cygnett Splash comes into play.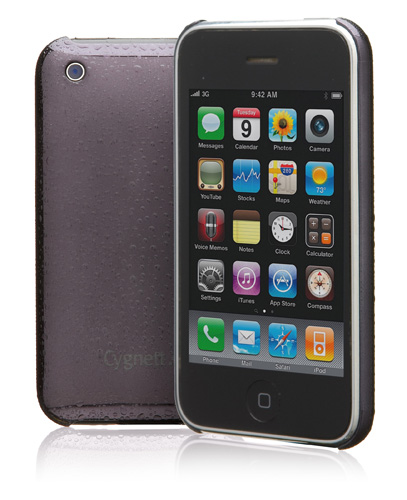 Not only does it look cool... like it's dipping with water but its made from a highly durable polycarbonate material which is also scratch resistant. In its essence, it's a super slim case that offers the user total access to your iPhone without any flip cases plus some additional protection.
Like all Cygnett cases, the devices comes with a screen protector which is a little fiddle some to install but once on, it adds another level of protection from scratches and smudges and also a microfiber cloth for cleaning. Add in 2-years warranty and there's very little to complain about this case!
Conclusion
It looks cool and protects your iPhone without the need for flip cases or hard shells. Recommended!