Cygnett Neon Fluoro Tint Slim Case for iPhone 3G/3GS Review (Red)
The latest slimline case from Cygnett arrives for iPhone owners that boast a variety of impressive fluorescent colours and best of all, itís a snug and protective fit. This snug fit is thanks to the slim case which unlike some cases, gives you direct and easy access to your iPhone. Just check out the following screenshot!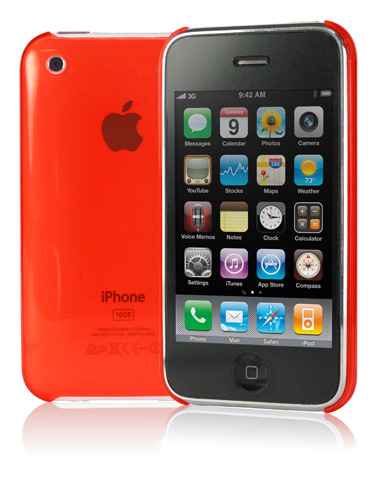 Like all Cygnett cases, the Neon comes with a screen protector (one of the best weíve tested) and also a micro fibre cloth to clean the screen before applying the protector but it can also be used to remove grime and scuffs from your iPhone, keeping it shiny clean.
Even though the case is made from a heavy durable polycarbonate material, installing the iPhone into the Neon was childís play and all you needed to do was slide the iPhone into it and presto, the installation was complete.
As mentioned, all the features of the iPhone remain intact such as the Home button, camera lens and the on/off switch. The most difficult aspect of the installation was lining up the screen protector with your iPhone screen and that's probably because Iím a perfectionist but if you set aside a few minutes, then you should have no problems whatsoever.
As the polycarbonate material creates a super-slim shield around your iPhone, it will protect it from bumps and knocks but our most impressive feature of the design are the funky fluorescent colours that include Red, Pink, Purple, Yellow, Orange, Green & Blue.
For our review, we tested out the Red case and boy does it stand out from the crowd.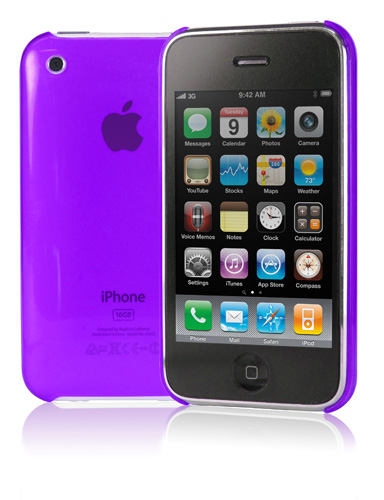 In conclusion, the Cygnett Neon Fluoro Tint Slim Case for iPhone 3G/3GS definitely protects your investment of one of the best technological devices of the 21st century. Its design protects from scratches and knocks and keeps your unit nice and clean. The only cleaning youíll need to do is the screen but thanks to the micro fibre cleaning cloth, itís not even a chore.
Recommended!