Cygnett Metalicus Aluminium Case
for iPhone 4 and iPhone 4S
When it comes for looks, the Metalicus Aluminium Case from Cygnett is definitely one of the most stylish cases available for the iPhone 4 and iPhone 4S, unless you're looking to pay thousands for a high fashion brand.
Coming in three metallic colours that include black, grey and silver (reviewed), there is definitely a shade for everyone. Apart from looking good, the case also comes with a screen protector and raised edges to ensure additional protection for your iPhone 4 or 4S.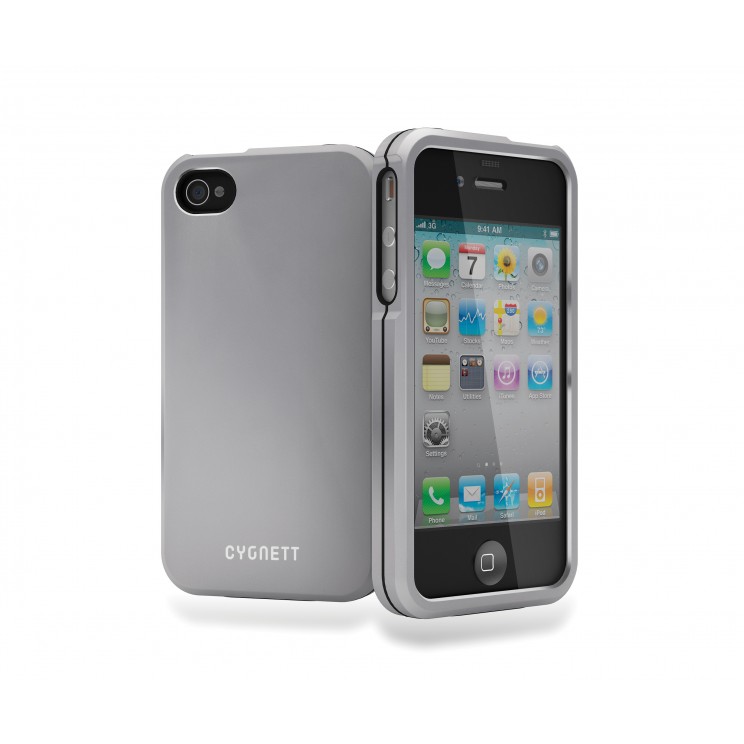 Installation was a breeze and you first need to install the screen protector which is a relatively straight forward process. Once the screen protector is on, you attach the back of the case and then the front of the case which then clips into the other.When the installation is complete, you have full access to your iPhone controls from volume to power button and everything else in between.
The only drawback to the case and all other cases is that if you wish to put your iPhone into a dock, you need to remove the case but once again, a moot point. After using this for a few weeks, I did notice a few small scratches on the case but thankfully my iPhone was well protected. Apart from that, it's a very sturdy case that not only offers good protection but it looks rather spiffy!

I must admit that I did like the stylish design of this case (although it doesn't offer much grip), especially with its aluminium finish. The case definitely keeps your iPhone protected from bumps and scratches. I've actually dropped my phone with this case installed and thankfully my iPhone 4S was protected. The Metalicus was however scratched.
Final Thoughts
If you're iPhone 4 is attached to your hand or body like mine, than I could happily recommend this case to all users who want to look fashionable. At the end of the day, this small investment will protect your Phone and it's better to scratch the case than your phone.
Recommended!