Protecting your iPhone investment is not really a difficult chore, mainly because the consumer is definitely spoilt for choice. I've also seen some users of iPhones who do not use any protective peripherals and let's just say that their iPhones have seen better days due to the irrevocable scratches on the screen and the case itself.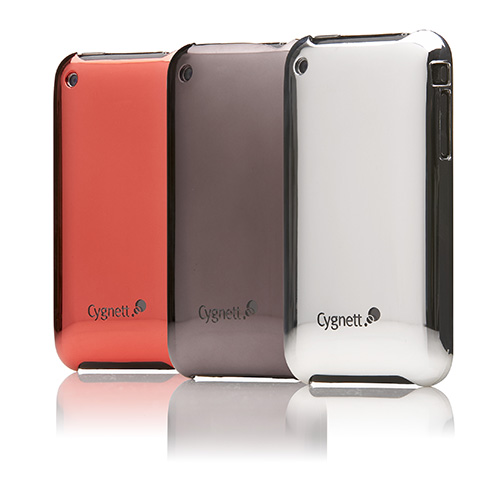 The difficult thing about picking a case for your iPhone is that many hide the cool design of this smart phone but thankfully Cygnett have come to the rescue with their furor into the market, the Mercury Metallic Hard Case which comes in three impressive colours that include Gunmetal, Red and Silver.
It also comes with a very impressive screen protector to guard against scratches and smudges. However, best of all, the metallic looking hard case for the iPhone looks quite stylised and really enhances the look of this smart phone. The installation was a breeze and it simply clipped into the back of your iPhone that looks like it is part of your device.
Once this was installed, we needed to install the screen protector (best we've seen so far) next which comes with a cloth to wipe your screen down and three layers of plastic for the installation process.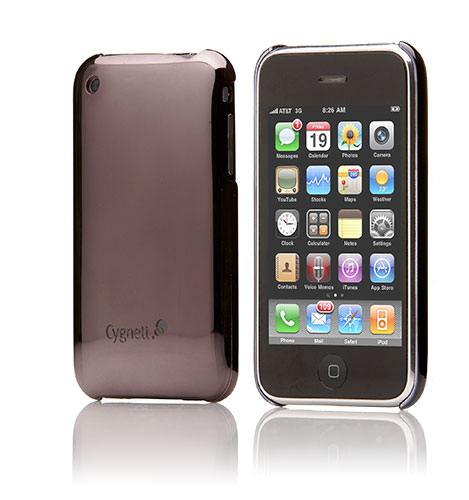 After you have peeled off the first layer, you carefully put the screen protector on the face of the iPhone and use the cloth to remove any bubbles. Once this has been done, you then remove final plastic sheet and your iPhone now has an extra layer of protection.
As with other Cygnett products for your iPhone, it allows full access to all the controls of your smart phone and it doesn't put any bulk on your iPhone when you're carrying it in your pocket. Add in a life-time warranty and you can safely carry your iPhone around, knowing that it is well protected.
In conclusion, we could happily recommend the Mercury Metallic Hard Case to any iPhone user who wants to keep the look of their iPhone (maybe add a touch more style) and protect this device from a variety of bumps and scratches.
Impressive to say the least!
Features
Simple snap-on design gives secure, slim-fitting protection that glides easily in & out of your pocket

Full access to iPhone screen, buttons, camera, charging & syncing functions
No added bulk - minimalist design is ultra-thin & preserves the look of the iPhone

Includes screen protector to guard against smudges & dust

Microfibre cleaning cloth - keeps your iPhone shiny and looking new

Lifetime Manufacturer's Warranty