Welcome to the latest design from Cygnett's Icon series of cases that is inspired by the renowned group of New York street artists called Tats Cru, The Mural Kings. With over 20 years experience of street art, Tats Cru are true professionals who create some amazing "graffiti" type art and have even been hired by Coca Cola.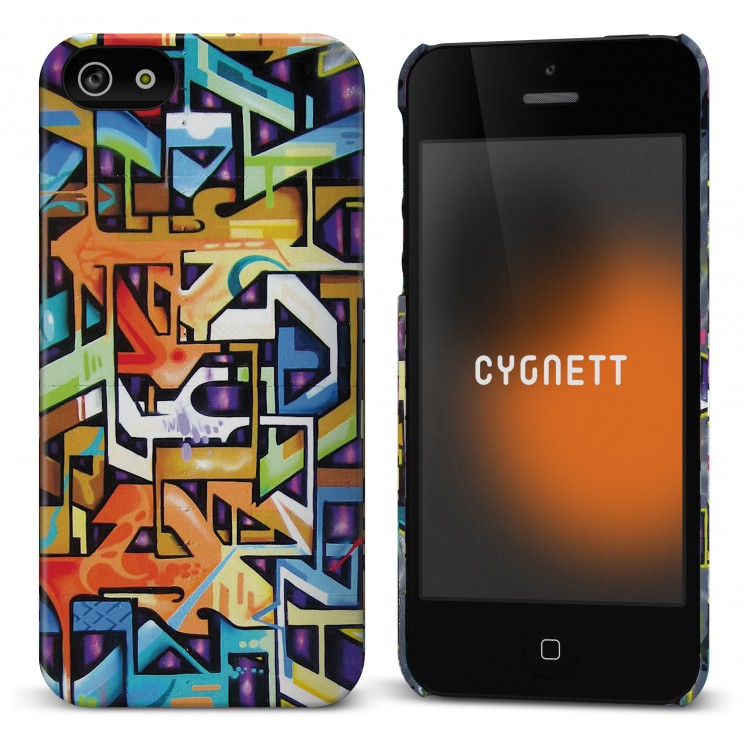 iPhone 5 Case
Their gift to Cygnett is the Bronx which looks like it has been taken from a Subway in New York with its sharp edges, vibrant colours and stylised art. We tested both the iPhone 5 and iPod touch 5th Generation cases from Cygnett which features the same striking design. Installation is pretty much mirrored on both devices.
With full access to all ports and controls on both Smart Devices, the trickiest aspect of installation is installing the screen protector. However if you follow the steps, the screen protector should take no more than a few minutes. To install your Smart Device, you simply slide it into the case and presto... installation is complete.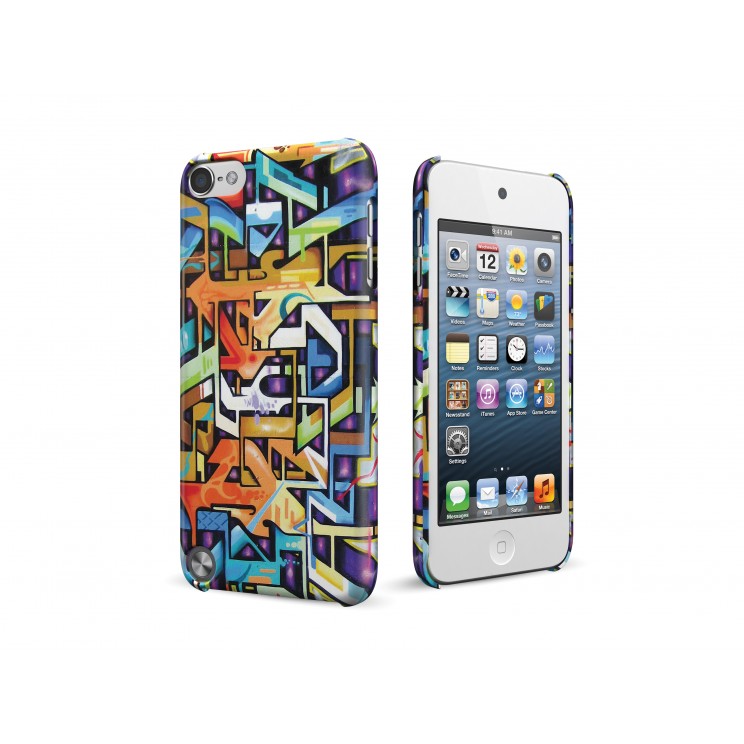 iPod Touch (5th Generation Case)
What I did like about the case is the exterior texture of the product which actually gives the user additional grip when they are using either the iPhone or iPod Touch. Although the design is quite impressive in this street art kind of way, it was a little too busy to me.
However this is where the Icon series of cases come into their own, thanks to their unique appearance, unlike many other sterile iPhone cases. The case will offer some added protection to your iPhone or iPod Touch and should you drop it, it will protect the sides and edges of these Smart Devices.
The case also comes with a 2-year warranty which will definitely outlive your Smart Device. So if you want to be hip and cool, than Cygnett have the answer with the Tats Cru, NYC Mural Kings "The Bronx" case. Groozy!