Impulse Gamer were given the chance to check out another two ICON iPhone cases from Cygnett. The ICON range is more about design opposed to protection but both cases have a soft feel (added grip), slim design and raised edges for additional protection.
These two cases includes designs from renowned Indigenous Artist Ronnie Tjampitjinpa and illustrator/artist Nathan Jurevicius who is the creator of the awesome game called Scarygirl. As you can see, one case features an interesting bird themed design, whereas the other highlights the traditional art of the indigenous people of Australia.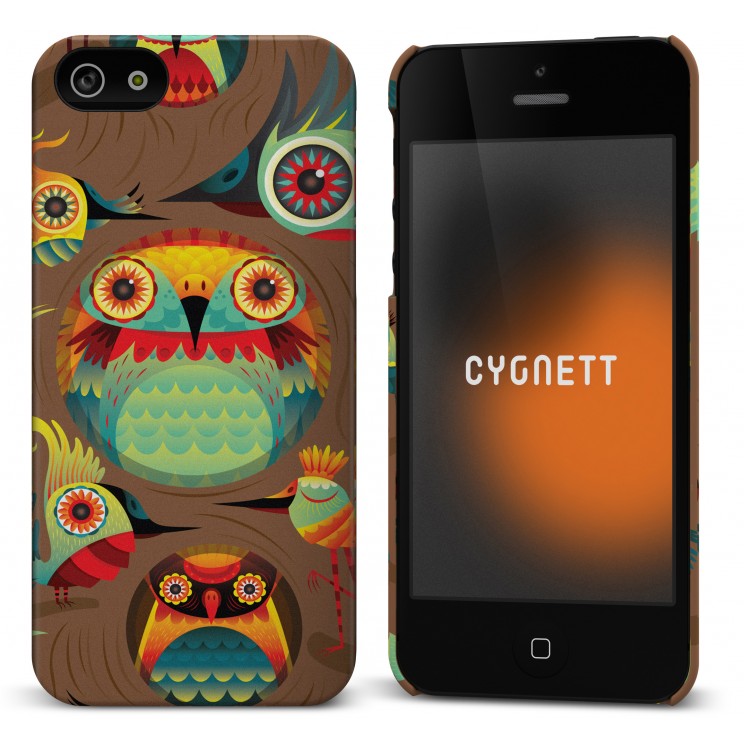 As I've been an iPhone advocate for many years now, a case and screen protector is vital for your smart phone. Without it, the screen and body of the iPhone 5 could be damaged but with a case, it offers additional protection.

Although the ICON series doesn't offer total protection like other cases from Cygnett such as the Workmate but it does increase the protection from everyday use from scratches, knocks and bumps. If you did happen to drop either of these cases, it will protect the edges of your phone and hopefully prevent any more damage.

However where the ICON cases shine is through their amazing designs. As Cygnett has been involved in creating accessories for iPhones for several years, there cases have generally followed those of Belkin and Incipio. They look good but they don't generally standout. Unlike the other two companies, Cygnett thinks outside the square and by bringing in two famous Australia artists, they give users a real choice now.
Whether something neutral or something funky like the ICON series.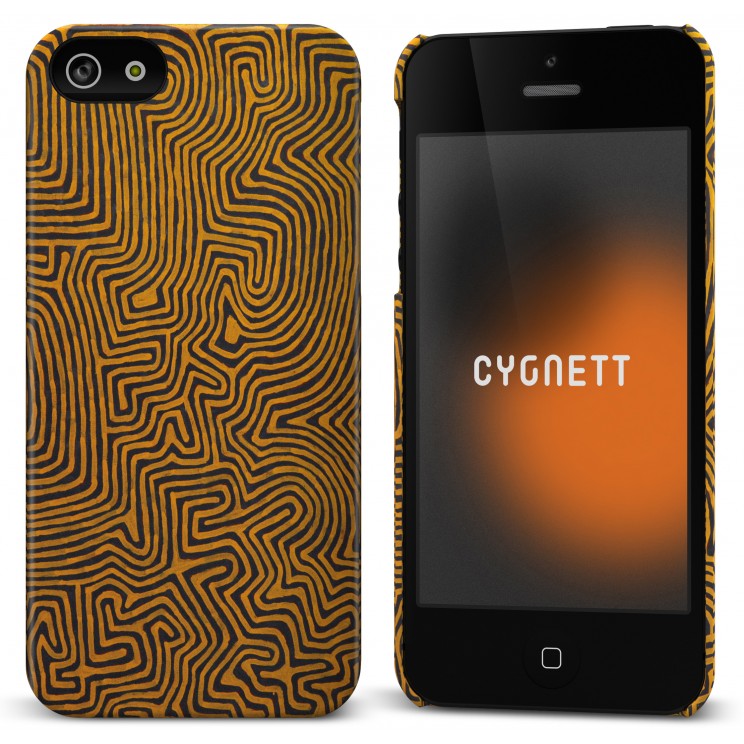 It's hard to pick a favourite design from both artists because I love the whacky design of Nathan Jurevicius' Owl and birds but Ronnie Tjampitjinpa's Echidna Dreaming just gets you mesmerised by the traditional indigenous designs. But if you can't decide, why not get both?
The Echidna Dreaming case also has a story behind it and is based on the original artwork Echidna Dreaming At Tjungaringya', depicting body paint designs associated with Tingari ceremonies relating to the Tjilkamata. It also has links to the rockhole site of Tjungaringya which is south of Lake Mackay. Jurevicius' Haven design featuring birds is just funky and quite modern... it's like a video game come to life.

Installation of both cases is simplicity at its best and you first install the screen protector which involves cleaning the screen (cloth included), installing the screen protector film and then sliding your iPhone 5 into the case. Once you install your iPhone 5 into the cases, you have full use of the phone from buttons to ports. I also find that Cygnett's screen protectors are one of the best in the industry which definitely minimises glare and finger marks.

Final Thoughts?

The Cygnett ICON Echidna Dreaming and Haven for the iPhone 5 are two cases that have two spectacular designs and really make your smart phones stand out. With easy installation and increased protection for your iPhone 5, the only difficult aspect about the ICON series is trying to pick one case that you like as they all look brilliant.
Best of all, Cygnett are support two great Australian artists and the product comes with a lifetime warranty!