Cygnett ICON Art Series Cases
for iPhone 4 and iPhone 4s
Cygnett have just released their ICON Art Series Cases that are easily their funkiest cases to date. These cases have been designed by artist Nathan Jurevicius who lends his modern contemporary images to the surface of this iPhone 4 and iPhone 4S case.
Depending on your preferred style, there are three cases available, each with their own images. This include Dr. Maybe's Underwater House, Hootsville and Chihoohoo's Tea Party. My personal favourite design is the Chihoohoo's Tea Party which looks like some wild Japanese Gremlin gone wild.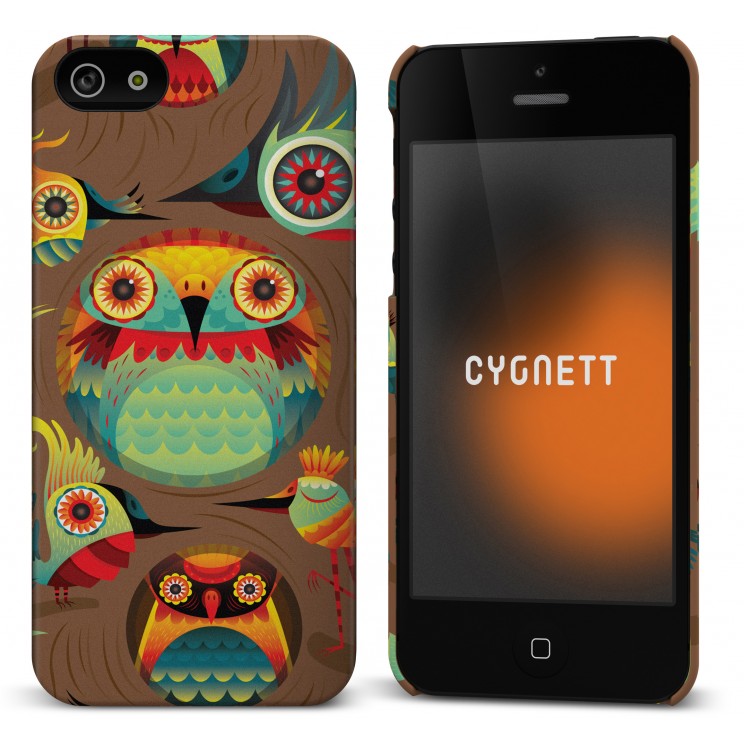 Another feature of this series of limited cases from Cygnett is that they are a slim fit design which nicely snugs your iPhone, offering protection from everyday scratches and grime. The cases also have a soft feel (rubberised coating) which give the user additional grip while using their iPhone.
Installation is easy and you first need to install the screen protector. You basically peel off the first layer of the screen protector and then place this on your screen. Once carefully laid, you then remove the final layer of the screen protector and this will protect your phone from scratches. If there are bubbles when you install the screen protector, can you remove them with the card included with the screen protector which helps push bubbles to the side or away completely.

Once the screen protector is installed, you then slide your iPhone into the case and the installation is complete. This case gives you full access to your iPhone that include your camera, power button, volume buttons, silent switch and headphones.
Final thoughts?
At the end of the day, if you want a case that will help you stand out from the crowd than the ICON Art series from Cygnett featuring the work from Nathan Jurevicius is definitely the case for you. Not only does it look funky but it offers you iPhone the protection that it needs in the real world. Highly Recommended!