Cygnett Glam Patent Leather Case for iPod Touch
The Glam would not look out of place on a Sex in the City movie or Melbourne Fashion week and that's what Cygnett were trying to achieve with their latest case for the iPod Touch.
Sporting a glossy red exterior, you might be making a fashion statement but the Glam also provides your iPod Touch with protection from scratches, bumps and even additional grip while using the device. The Glam is also a flip case for your iPod Touch that contains a credit card pocket and full access to all functionality of this smart device.
The installation of the iPod Touch into the Glam was child's play and it simply slotted into the case with no issues whosoever. The only downside of the Glam is that the iPod Touch is a little too tight and a tiny portion of the screen is unavailable due to the case. It's a small fault that thankfully does not interfere too much in using the iPod Touch.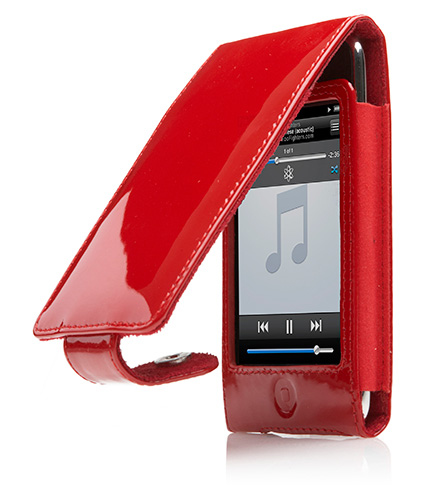 Another great feature of the Glam is that it comes with a protective iPod Touch screen overlay that protects your device even more thanks to the super thin plastic to shield your screen. When we did install the screen overlap onto our iPod, it was a little difficult in removing all the air bubbles and interestingly enough, this did not occur on a similar Cygnett product.
Final Thoughts
Add in a 2-year manufacture's warranty and even a microfiber cleaning cloth and we would recommend this case to all fashion conscience owners of an iPod Touch.
Recommended!