Cygnett Chromatic two-tone mirrored case for iPhone 4
The latest iPhone 4 fashion accessory has arrived from Cygnett that boasts a stylish chromatic two-tone mirrored case for this smart device. Offering both style and more importantly protection, the Chromatic two-tone mirrored case will ensure that your iPhone is protected from minor bumps, knocks and scratches.
Add in a screen protector and a microfiber cleaning cloth and this is the only accessory you really need for your iPhone. Installation? What installation! The installation process was quite simplistic and the only tricky bit was installing the screen protector which took around 5 minutes. Installing the iPhone 4 into the case was child's play on the other hand.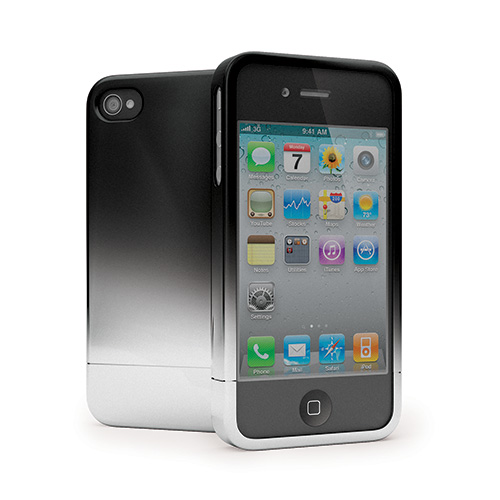 The highlight of this device is the stylish design thanks to the mirrored two-tone finish which looks quite snazzy. This product also comes in a choice of four chromatic colours that include Silver/Black, Silver/Burgundy, Purple/Blue & Gold/Pink.
In terms of fashion, this device serves as a mirror in order to ensure that your hair, makeup or whatever is looking good. Lastly, the product gives the user access to all iPhone functionality without the need to take apart the cast. As your iPhone 4 is now looking good, now you can look good at the same time.

With a 2-year warranty, the chromatic two-tone mirrored case for iPhone 4 by Cygnett is easily one of the more "fashionable" cases for this smart phone. Add in a 2-year manufacturer's warranty and this will keep your iPhone protect until the new iPhone 5 or 6 is released.
Very suave indeed!