Cygnett have labelled this iPhone 4 or iPhone 4S case as futuristic and after a week of use, I'm actually starting to agree. Morphing anti-scratch and finger-proof surface technology together, they have created the Apollo, a sleek looking case that comes in three different colours, black, purple (reviewed) and white. The result means that when you touch the case, it leaves no fingerprints or marks on it whatsoever.
The product also comes with a groove shock-absorbent interior so if you should you accidentally drop your case, the case will absorb a considerable amount of the shock. Another interesting feature of the case is that has raised edges which offers additional protection to your iPhone or in order words, 360 degree protection. Quite a few cases on the market don't offer this additional protection.
Installation
Before installing the case, you first need to install the screen protector which basically requires you to clean the screen of your iPhone and then attach the protector to the phone which takes about a minute or two. You then slide your iPhone into the case and that's it. Once done, your iPhone 4 or 4S is now in its new home and best of all, you have full access to your controls and the iPhone.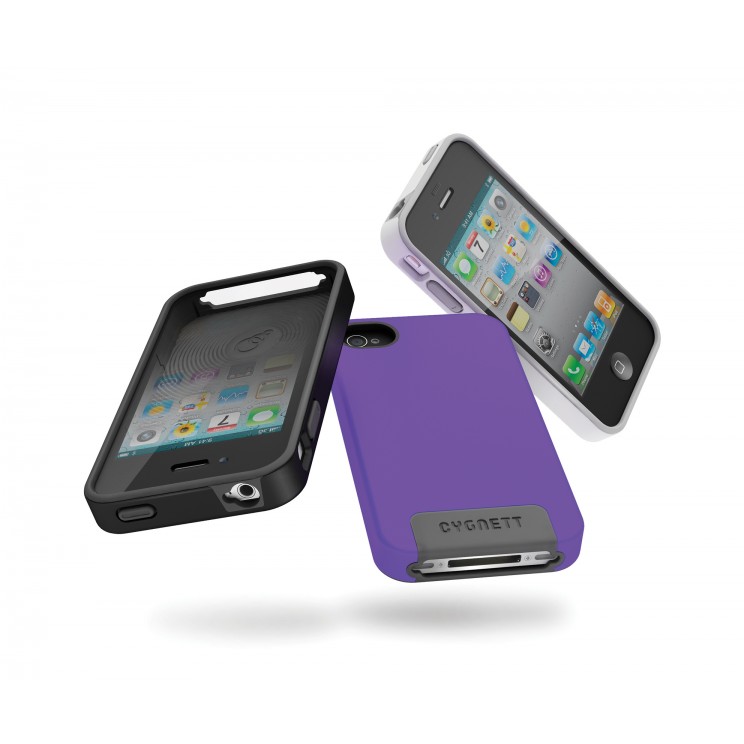 Final Thoughts?
For a case that offers so good protection, I was actually pleasantly surprised with its look. Generally, most cases for the iPhone 4 look a tad dull but this is not the case with the Apollo as it definitely gives you a chic look. However those cases that look good, generally don't offer the protection but once again Cygnett are an exception to the rule.
Check it out!