The AeroGrip Feel Soft Feel Ergonomic Case from Cygnett has been designed to protect your iPhone from everyday with class. This includes scratches, bumps and knocks. Even should a fall happen, the case will add some additional protection to your Phone. The first thing that I noticed about this case was the high-gloss finish, soft-feel design and grip ridges on the side which was quite cool. It's definitely one of the more stylish cases available.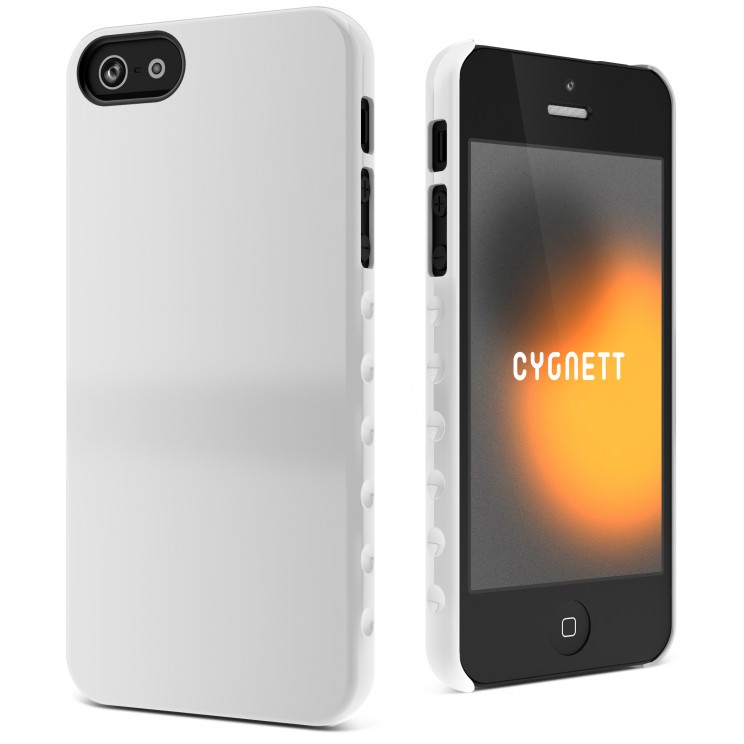 The AeroGrip Edge is also a tight fitting case which protects all the edges of the iPhone and is slightly raised as well which means if it falls, the case will absorb the shock thanks to its shock-resistance technology. Hopefully the screen as well!
Another positive of the case is that it contains the patented AeroGrip Edges sides which ensures additional grip while using the phone. These grips make using the phone a lot better. It also feels good in your hand and more importantly, it's quite easy to install on your iPhone. You basically slide the phone into the case and presto, the installation is done.

The product also comes with a screen protector which is the trickiest part of the installation. Before installing your phone into the case, you first need to clean the screen with the microfiber cloth included. Once the screen is clean, you just peel off the first layer of screen protector and then position it on your iPhone screen. Once done, you peel off the last layer and the screen protector is installed. Viola!
Final Thoughts?
All in all, this is a good looking case with some great features. Add in a Manufacturer's Lifetime Warranty, a variety of colours and this is definitely a case for the fashion conscience, especially those with butter fingers!
Check it out!