Privacy has become a very important part of our lives, especially when it comes to smart phones, the internet and social media. Unbeknown to many users, our activities are being monitored and recorded by various companies in order to collect user data and sometimes more nefarious information such as personal information.
This is where the app Clueful from BitDefender comes to play which basically informs users which apps on their iPhone are accessing your data and how they treat your privacy.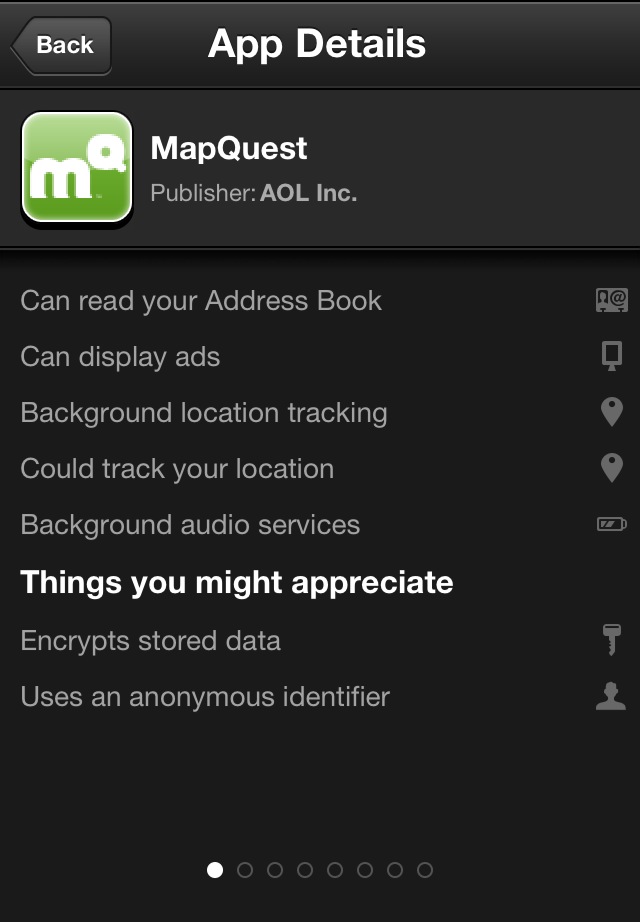 When I installed Clueful on my iPhone, I was quite shocked at how many apps on my phone had access to my personal data and were also tracking me. For example, one such app was able to access the following data from my iPhone;
Uses your iPhone's Unique ID (This could track your location and behaviour across more than one app

Tracks usage (Mobclix analytics), ads (Displays ads and gathers usage data that could include location and unique iPhone identifier)

Can read your Address Book (Read your contact list)

Can display ads (Displays various advertisements)

Could track your location (Monitors where you are but this feature can be turned off from your Settings on your iPhone)

Connects to facebook (Share content on Facebook)
It is actually quite concerning how much access these apps have on your iPhone that definitely highlights the security issues of not just the iPhone but also the collection of third party information.
However it should be noted that this app is not perfect as some of my apps were incorrectly listed by the program. For example one app called "Skee Free" was listed which I have never installed on my iPhone. It seems that Clueful is getting a little confused with similar apps. Hopefully this will be addressed in future updates.

Final Thoughts?
Nonetheless, it's a fascinating app that will highlight how your personal data may be used by developers on the iPhone 4 and how you can prevent it. Recommended!