The hardest part of this stylish case is opening up the packaging and that's probably it. This new case from Belkin comes with a shock absorbent plastic case to protect your iPhone 4 with three colours available that include Vivid Blue, Royal Purple and Clear.
To install the iPhone, all you do is slide the iPhone 4 into the case and presto, it's ready to be used. Like all good Belkin cases, you still have access to all the functionality of your iPhone 4 from buttons to docks but this is where a few issues come into play.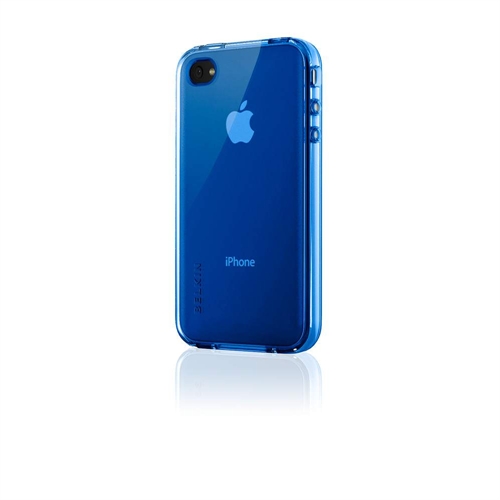 The only issue I had with the Grip Vue was that some buttons required a little bit more pushing than without the case. It does take some time to retrain your brain for this but the good thing about the plastic which covers the buttons is that after some time, it does become easier to push. Apart from that, it's quite a stylish looking case that lets you stand out.
Features
Thin-TPU case protects without bulk
Flexible and grippable
Slim, form-fitting design
Impact- and scratch-resistant
In conclusion, the Grip Vue is a very good looking case that does offer additional protection to your iPhone 4 on all sides. As mentioned, some of the buttons are a little hard to push but unlike some cases for my iPhone 3GS, if I had plastic to protect the buttons, I wish I did because my old iPhone is quite scratched because of this lack of a feature. It's unfortunate that the buttons are a little sturdy to push with the case on but for the protection it does offer, it's definitely above the rest and looks good!