Adventure Bar Story is one of those strange game combinations that only the Japanese can do well. Part casual-sim, part rpg it can only be described as quirky. Siela and her sister own a bar/restaurant. Siela, as a nice girl and all, helps out on occasion, until a sinister restaurant tycoon in the same city, Gustav, pays her sister an unwelcome visit. She then agrees to take on the cooking while her sister becomes front-of-house. The dream is to make the restaurant the best in the land while Gustav wants to run them out of town and take their place over. This is where the fun begins.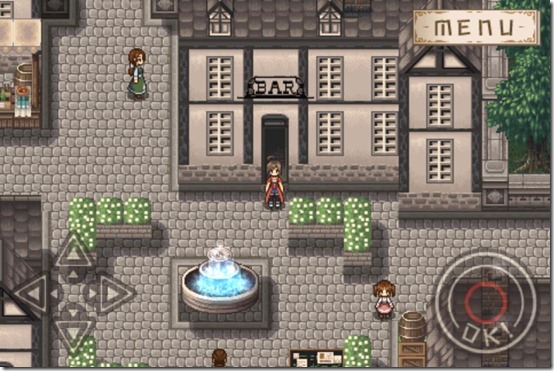 The game revolves around several interesting little tasks. You need to make recipes in order to put meals on the menu. Depending on the season, the popularity of the meal, how often you have already put the meal on the menu (Just like in real life, your customers can get of the same meal over and over again), you will sell various amounts and it is up to you to make a menu that is to your customers' tastes.

You start off with a limited set of recipes and find more as you progress. As time goes on, "Hint Recipes" are given to you - these are recipes with only part of the ingredients and required tools revealed. You can stumble onto the correct combination or buy full recipes at the town shop. Luckily, the shop also sells a variety of weapons and armour as these will come in quite handy later on.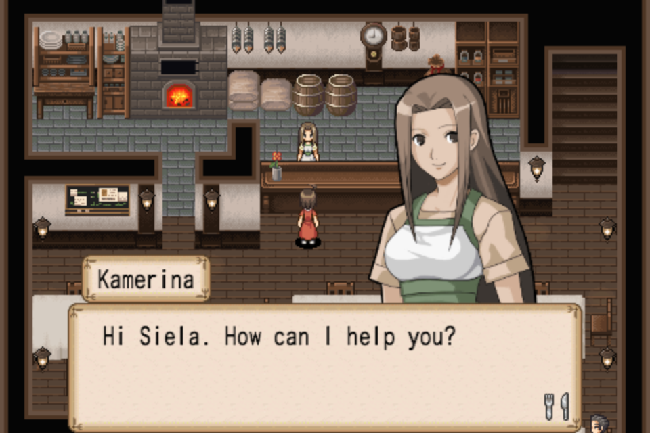 Even though ingredients can be purchased, the best way of collecting them is outside town, in the different dungeons. The dungeons are in a top-down view and rather basic, with exits back to the world map and ingredients scattered throughout. (You can only visit a dungeon once a game day). Battle takes place using normal turn-based combat, with varying skills and items to use. Winning battles allow you to eventually gain skills. Experience (and stat raising) comes by eating, not by winning battles (so not only do you need to cook for your customers, you need to cook for your party members too!).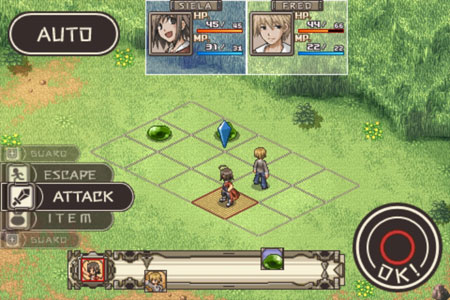 In-App purchases come in the form of unlocking recipes and buying "imported" equipment. The story progression is slow, which isn't too much of a bad thing, as the collecting and cooking is fun. I had a great time grinding (in the rpg sense as well as the cooking sense), collecting and cooking, but I did wish for a stronger, more evolving storyline. The graphics also feel rather dated though and hark back to the days of the SNES unfortunately. There is no semblance of a tutorial or anything to ease you into this multi-faceted game. After hours of play, I stumbled upon HELP which all players should read to get the most out of Adventure Bar Story. Even after these failings, Adventure Bar Story is an enjoyable, quirky fantasy romp that only the Japanese can deliver.