It is refreshing when a game based around such a simple concept surprises. TownCraft is a neat little game that rewards those with a little patience. Developed by two Sydney brothers as Flat Earth Games, the game is inspired by Minecraft and similar games with the intention to create something casual and relaxing. This game is certainly that and is implemented with some flair along with a liberal dash of humour to produce something fun and addictive.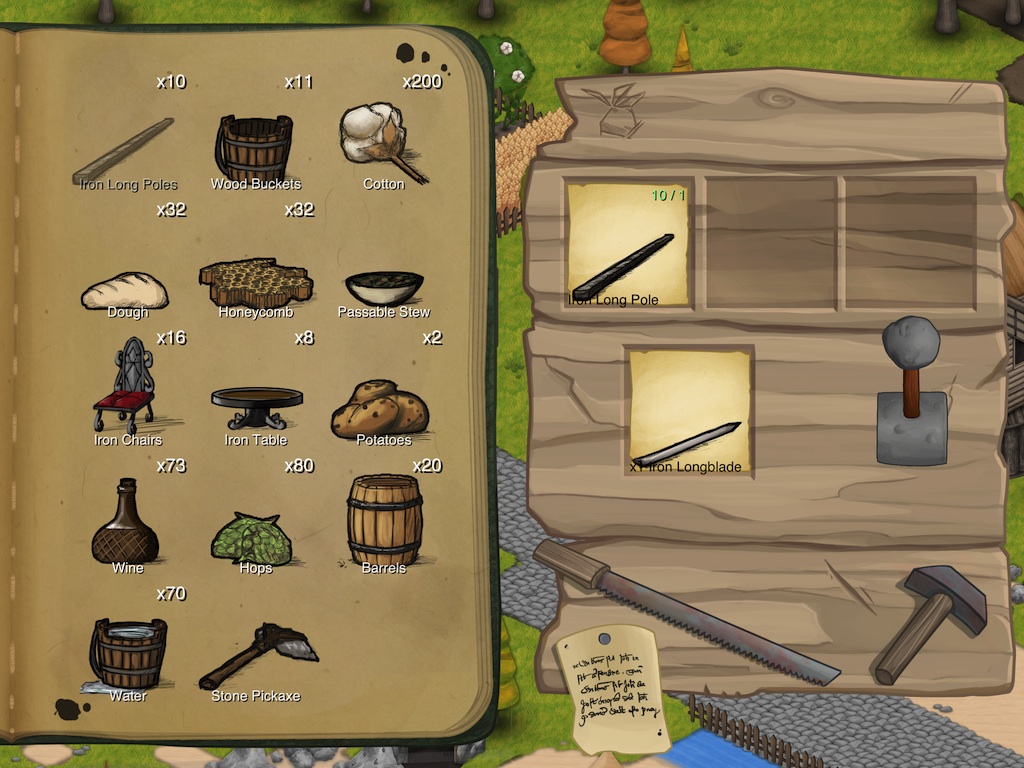 The player starts off without anything and has to forage to get wood and stones. Combining these will create an axe that then allows you to then get some logs and large rocks. And so on. TownCraft encourages experimentation as you try to grow your town from a small hut to a thriving little village. Merchants will come where you can sell the fruits of your labour as well as buy things you haven't bothered to or cannot create. Peasants can also be employed by you to gather resources or man your shops. Nobles will come around and give you quests. All whilst you are exploring, creating and experimenting with the occasional relaxing tune in the background.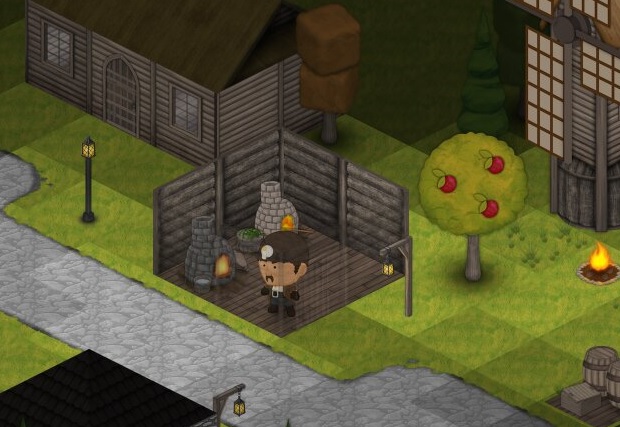 Graphically, TownCraft is done in a simplistic style, where everything is tile based. The game thus has a very cartoon-like, clear uncluttered look. The interface is easy to learn. This all just combines to tear down any barriers to just getting down and enjoying the game. TownCraft is certainly fun. There are loads of objects to create and trying to work out the recipes and building your town is terribly satisfying and addictive. Music is scarce and you will spend most of the game playing in silence except for a few sound effects. I don't mind as this is just another factor in getting you "in the zone" and whiling away a couple of hours without knowing it.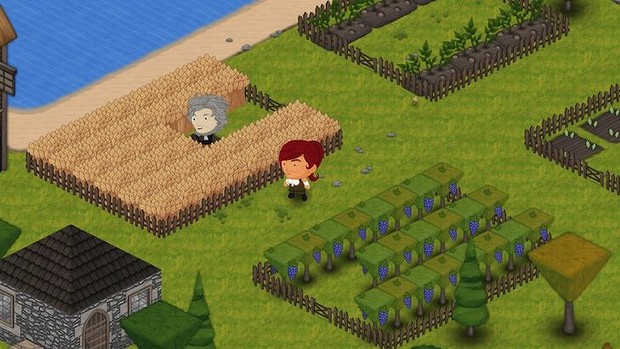 Now not all is plain sailing. TownCraft was just released a few days ago and unfortunately, there do seem to be a few bugs that still need to be ironed out. The tutorial itself crashed a few times (and as the tutorial is meant to be done in one sitting and does not save, starting over and over again is frustrating). Also sometimes, the interface stops responding and dragging items is no longer recognised - the game then needs to be put to sleep via the home button and re-opened in order to reset it. There also seems to be an issue with completing quests where even though the objective is completed, this is not registered. Camera issues also hamper access to inconveniently located items while some rendering issues cause all items in your inventory to disappear and reappear.
Final Level
Despite all these issues, these are minor compared to what TownCraft provides - an unashamedly cheery, pleasant, relaxing, addictive experience where you can just jump in and enjoy. Flat Earth Games has basically removed all the little annoyances and kept in all the fun stuff. It is a little indulgent escape except for the bugs to jar yourself back to reality. A small gem has been crafted, and although not flawless, still manages to shine in its own little way.