SINE MORA
There's only so much you can do with a side scrolling shooter, especially on an iPhone or iPad but developers Digital Reality have really pushed this genre on the iOS platform.
Even the gameplay has been fined tuned on these devices and to compliment the beautiful graphics, there's actually a decent storyline hiding behind this shooter. The characters speaking in Hungarian just add to the delightful nature of this very entertaining shooter.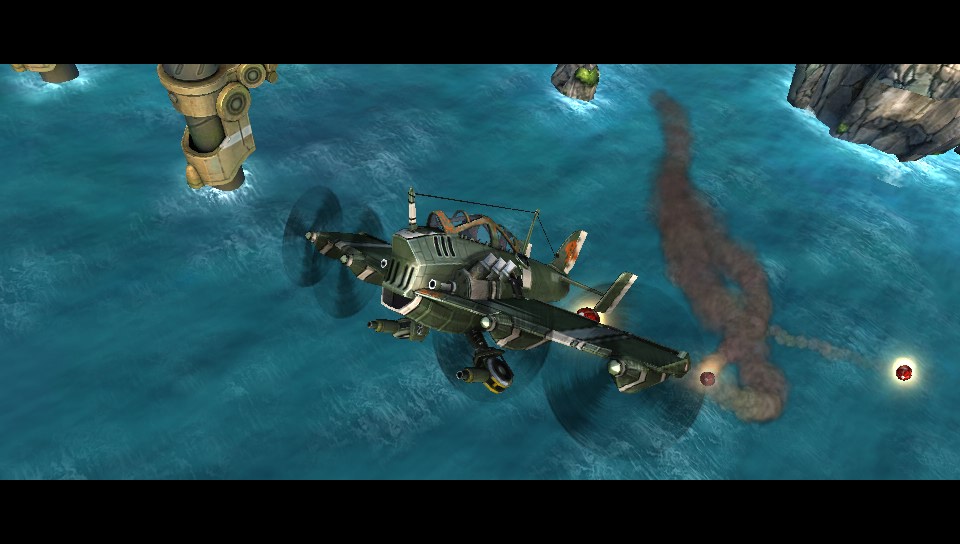 Originally these games had their day on the classic 8-bit and 16-bit consoles but Digital Reality have successfully transported this genre to the iOS and best of all, the controls work flawlessly on these devices.
As your ships flies through the air, you have access to a variety of weapons and some truly epic boss battles that takes the player to a whole new plane of excitement. The controls have been well mapped on the screen and the accuracy is quite unparalleled.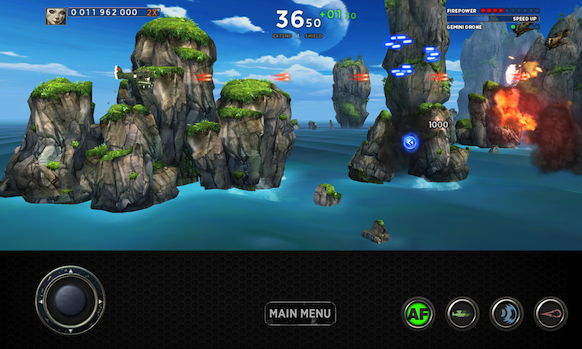 I love all the bonuses and the ability to upgrade your weapons in the game which is really needed when you fight those gigantic boss battles or when the enemies come in waves upon waves. Even though you do have limited ammunition, you fortunately have some shields that prevents iOS rage and the cloaking ability did come in handy.
Another highlight is your time ability which assists you in getting through difficult stages as it slows down time. Both shields and time is however limited. The only drawback to the game is that it's relatively short but it does offer a few modes of play that include Story, Arcade, Score Attack and Boss Training. That's pretty damn impressive for an iOS game.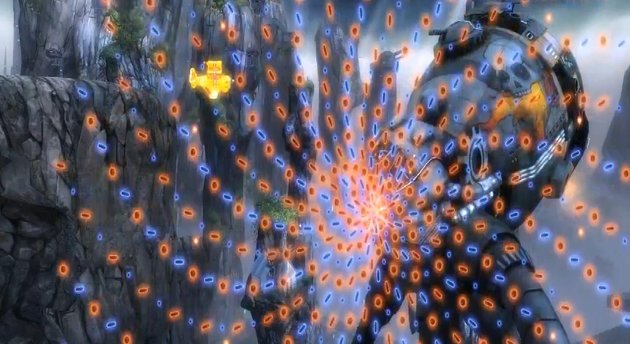 Graphics & Audio
Graphically, this is easily the best looking game that I have seen on the iOS, however I do recommend you play this game on an iPad opposed to the iPhone. The iPhone screen is just a little too small for this game and you do lose some of the attention to detail. When you play the game on an iPad, the game takes on a new meaning and looks spectacular, almost like a painting come to life and I loved the faux 2.5D atmosphere which creates this interesting layer system.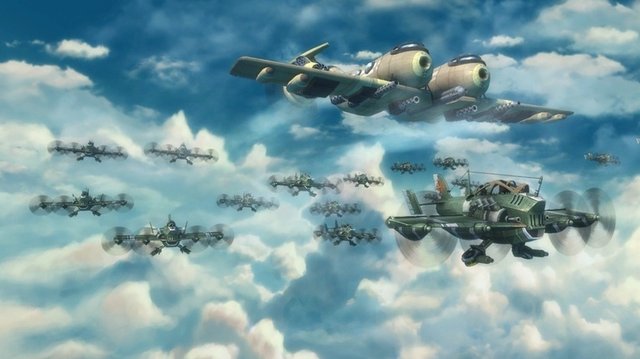 Audio is equally impressive and even though the game is in Hungarian, the voice actors should be commended on their realistic tones. Sound effects are great as is the musical score that is quite pumping. The soundtrack is actually created by Akira Yamaoka from Silent Hill fame and his style really lends itself well to this iOS title with the techno score. This is one game you want to listen to with your headphones.
Final Thoughts?
Sine Mora is a game that you should go out and buy now and as the translation of Sine Mora is without delay (it's Greek), it actually suits this title perfectly from its epic battles, lush graphics and almost flawless gameplay. Who would have thought that a game inspired by the classic 8-bit side scrolling genre can still find a place in the 21st century of gaming.