Limbo
Originally released on Xbox Live Arcade in 2010, Playdead's rapturously received minimalist platformer Limbo has finally made the transition to handheld devices, taking full advantage of the technology to deliver an uncompromised port.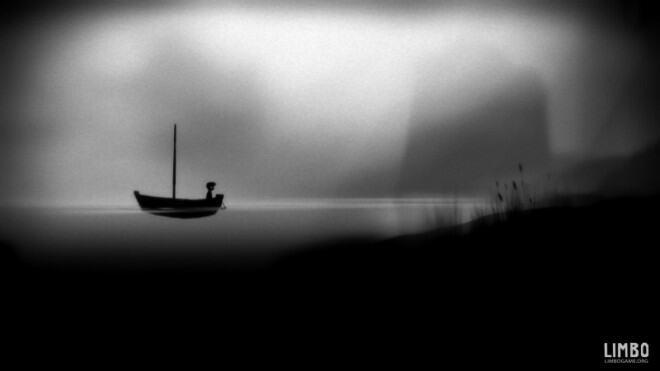 Armed with only the merest scrap of back-story- "Uncertain of his sister's fate, a boy enters Limbo" – You take control of the aforementioned boy and, through a style of play dubbed Trial and Death" by Playdead, proceed to die relentlessly and graphically as you solve puzzles and traverse environments ranging from dark, haunting forests populated by an irate giant spider to more austere industrialised areas where the steady clank of machinery is the Boy's only accompaniment.
Controls are as simple and intuitive as you could desire, boiling down to three basic motions – Moving from left to right, grabbing or dragging objects and jumping. Movement works like you're using a digital thumb-pad and grabbing works with similar ease, with only a protracted tape of the screen necessary. Jumping can be, unfortunately, a tad unresponsive, with Limbo often not registering your jump at the correct time or even at all. This only to me a handful of times throughout two playthroughs but it was noticeable enough to compound my frustration.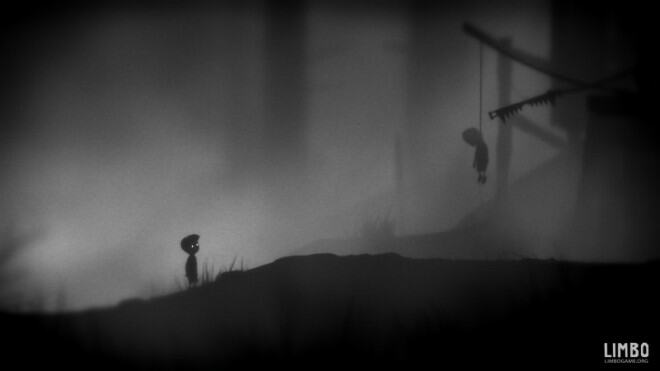 The puzzles in Limbo are elegantly designed and sit comfortably amongst the macabre aesthetic of the game, with many requiring rather grisly solutions. The puzzles are mostly environmental, existing of obstacles hindering your progression throughout the grainy, black and white landscape and requiring you negotiate the Boy past a series of intricately laid Bear traps or through the ruins of a factory, using the crumbling edifice to dispose of some shadowy, mysterious pursuers. Parasites that take over control of the character's movement must also be contended with. Challenging but never unfair, solving Limbo's crafty little puzzles offer up a real sense of achievement, even if you did happen to die seven times before getting to that point.
Limbo has a strikingly evocative visual style, with its unique silhouette art direction complimented by a gritty filter overlay that gives the game a sense of being viewed through an old projector. The soundtrack is as sparse and restrained as the art style, but is as equally effective; comprised mainly of ambient sounds and the staccato tattoo of the Boy's hollow footsteps, less is more in this case and, when enjoyed with headphones, Limbo's sound design is unparalleled in its ability to create an immersive and believable auditory landscape.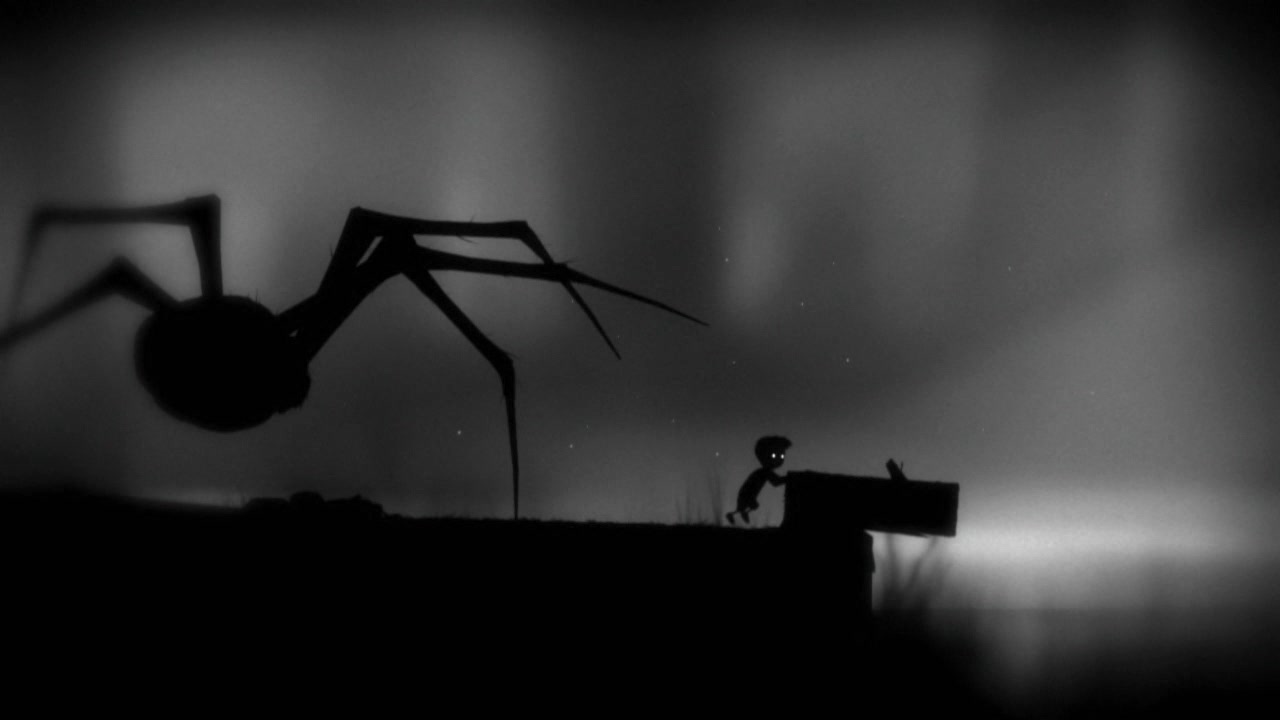 Final Thought
A gaming experience like no other, Limbo succeeds in both evoking an austere atmosphere through its black and white 2D graphics and the effective use of logical, physics based puzzles that stand in the way of the Boy and his uncertain final goal.
Limbo has made the leap to iOS admirably, losing nothing in the translation and only minor quibbles with the jumping mechanics really stand out enough to drop the score slightly. Indeed, Limbo is surprisingly well suited to the sporadic habits of the handheld gamer, with well thought out checkpoint placement allowing you to tackle a few quick puzzles at your leisure whenever you have a spare minute or three and the spine tingling aesthetic of the game benefits greatly from the intimate nature of handheld gaming.
If you're a fan of great gaming experiences - And let's face it, who among us isn't? – Then you owe it to yourself to delve into this monochrome nightmare, even more so now that it fits conveniently in your pocket. Recommended.