Asphalt 8 Airborne
Gameloftís Asphalt series debuted way back in 2004, and while each game is an improvement over the last nothing has resulted in the franchise becoming revolutionary. Asphalt 8: Airborne is no different, but itís hard to deny the ridiculous nature and fun that the game can provide to fans of mobile racers.
The visual flare Asphalt is known for is back, resulting in Airborne being one of the most graphically impressive games released on mobile devices this year. Cars are superbly detailed and realistically fall apart in crashes , environments are varied and colourful and the game sports a relatively stable frame rate for you to enjoy it.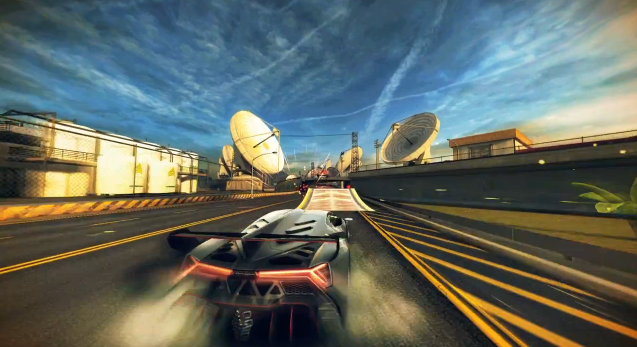 Airborneís menu layout sports a wide range of options but it tends to promote the social connectivity and purchasable upgrades rather than the game itself. Itís a little overwhelming and the constant updating of information on the front page can be a little confusing to navigate. Fans of the series will be happy to know that all gameplay modes from previous Asphalts have returned; a solid amount of modes but nothing new has been added to shake up proceedings. A soundtrack featuring hits from the likes of The Bloody Beetroots, Kasabian and deadmau5 add a much welcome adrenaline to the gameplay, and the game controls fairly well regardless of which control scheme suits your style.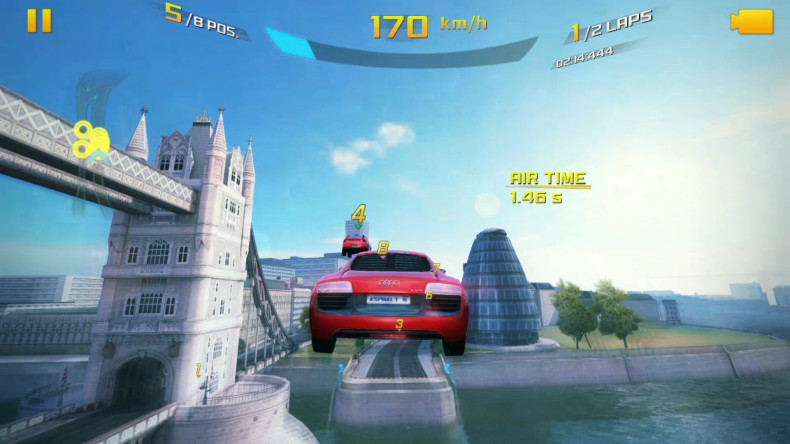 Based on a gameplay perspective there isnít a huge difference between Airborne and the Asphalt games that have been released in recent years, but with a price tag of just $0.99 itís hard not recommending a download. Itís still a solid, beautiful and enjoyable game, but donít expect anything different this time around.