Impulse Gamer sits down with comedian, writer, actor, director and gaming guru Paul Fenech (Fat Pizza, Swift & Shift) to talk about his latest series... HOUSOS! Thankfully the interview was not held in Sunnyvale which would have blown our security budget for the year.
Welcome to Impulse Gamer Paul!
How did you come up with the idea of Swift and Shift Couriers?
I have a crazy uncle that's a courier with a hotted up van, he was the inspiration for the dodgy couriers in Swift and Shift.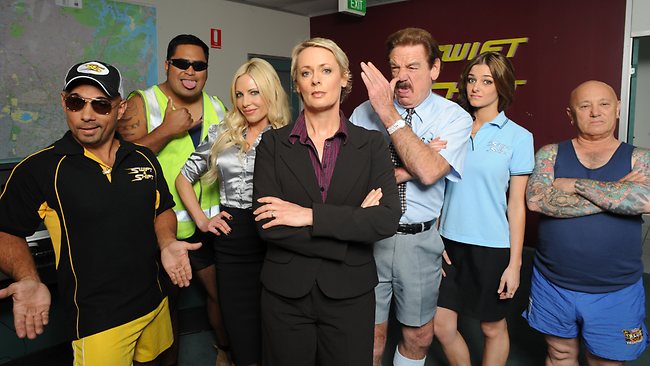 The Swift & Shift Team
Swift and Shift Couriers Season 2 was recently aired on SBS, will we see a season 3 of the gang from the Hashfield courier depot?
Hmmm not sure I'm a little busy making some movies and Housos 2!
How did you manage to snag Ian Turpie and Amanda Keller to star in Swift and Shift?
We promised him a sexy pair of shorts and all the ciggies and beer he could handle.
Is Angry Anderson really ANGRY?
Angry isn't very angry at all.. in fact I've rarely seen him grumpy! He's usually laughing… there's a long story to how he got his nickname but you'll have to ask him.
Who is your favourite character in Swift and Shift?
Myself, coz I'm a bit of a wanker in that way.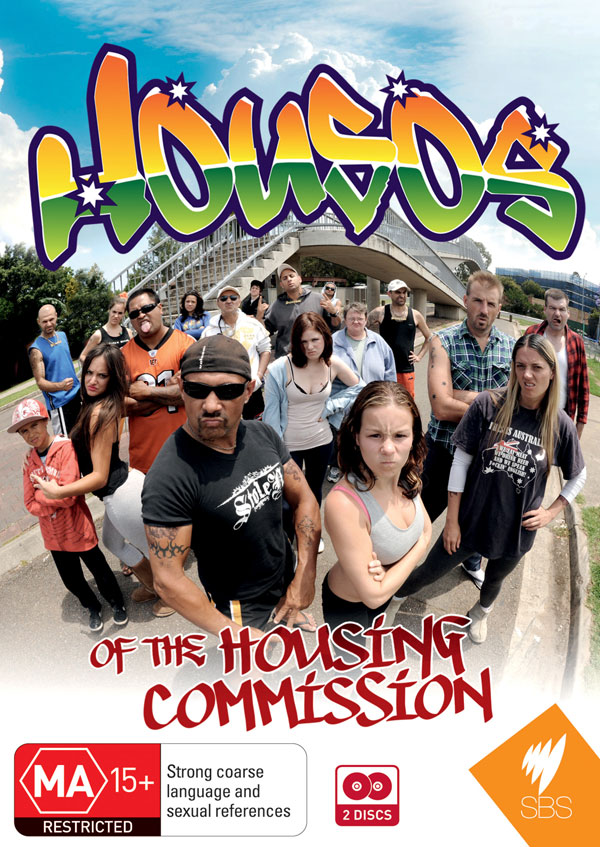 HOUSOS of the Housing Commission is available on DVD on
Why should our readers buy the DVD series?
Well it's got so many crazy extras and unseen stuff, that if you're a fan you'd be a stooge to miss it! That and the fact that we have the best selection of fat, tall, short and crazy comedy actors in the country.
Let talk about HOUSOS! For those of our readers who don't know what a HOUSO is, can you inform our readers?
A houso is a bogan who lives in a housing commission wears ugg boots or thongs and probably has a tattoo of Ned Kelly on his or her ass.
How did you come up with the idea of HOUSOS?
I wanted to do a love story about two bogans called Shazza and Dazza, that and I had a bogan girlfriend, her and her family where pure comedy!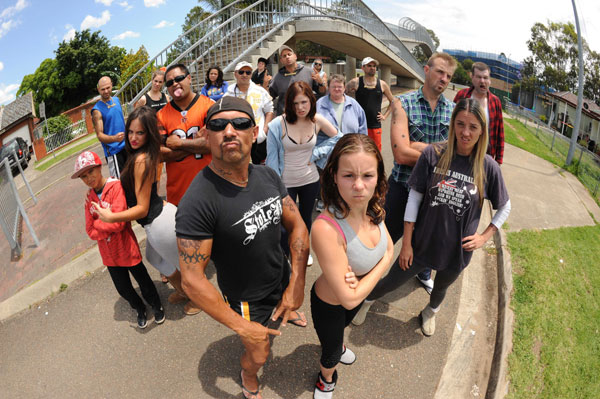 What kind of research did you do?
Apart from hanging with the ultimate bogan chick, I travelled oz hiding undercover in Centrelinks and dodgy shopping centres watching and learning the way of the bogan.
Who is your favourite character in HOUSOS?
It's got to be my character Franky! He always gets away from the cops, steals things has lots of sex - he's like a criminal version of the Fonz. In fact the show is sort of a bogan Happy Days.
Melissa Tkautz starred in Swift and Shift as the token hottie, who is the token hottie in HOUSOS?
Depends on if you find a girl wearing ugg boots hot… I think all the chicks are hot in diff ways, Shazza's a milf, Kylie's a bit of sexy jailbait and Vanessa's like a psycho hottie… we've all had one of those haven't we?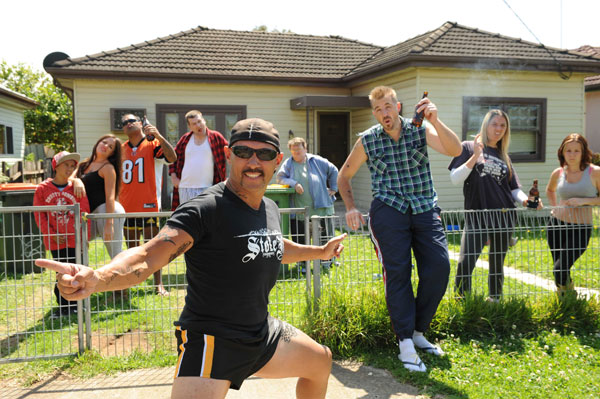 I think the biggest WTF moment of year was when the mainstream media believed HOUSOS to be an actual documentary? Apart from the free advertising, what did you think about those stooges believing that HOUSOS was real?
Two things, either (a) they had Hellen Keller working on their research team or (b) that they outsourced the research work to Indian call centres in Mumbai.
Will we see any gaming in HOUSOS? And if so, what is their choice console? PlayStation 3 or Playstation 1?
Oh yes my characters a fan of Grand Theft Auto, coz he's a car thief he fully gets into that.
Hmm… their choice of console is whatever they can steal.
You've posted some hilarious videos on YouTube (SuperchocTV) for HOUSOS, how have your fans and the general public reacted to them?
Everyone's loved them, I think Housos is my funniest show.
What was your biggest challenge in making HOUSOS?
The biggest challenge was all the pashing scenes, the other co stars kept slipping the tongue in which I found very unprofessional and distracting!! Girls! Next time chillax please!
The areas were HOUSOS was filmed (ala Sunnyvale), they look real. What this area a housing commission estate?
We used a mix of locations to achieve the Sunnyvale look. Some bits were real but I wont say which ones because the housing commission will never let us sneak back in again.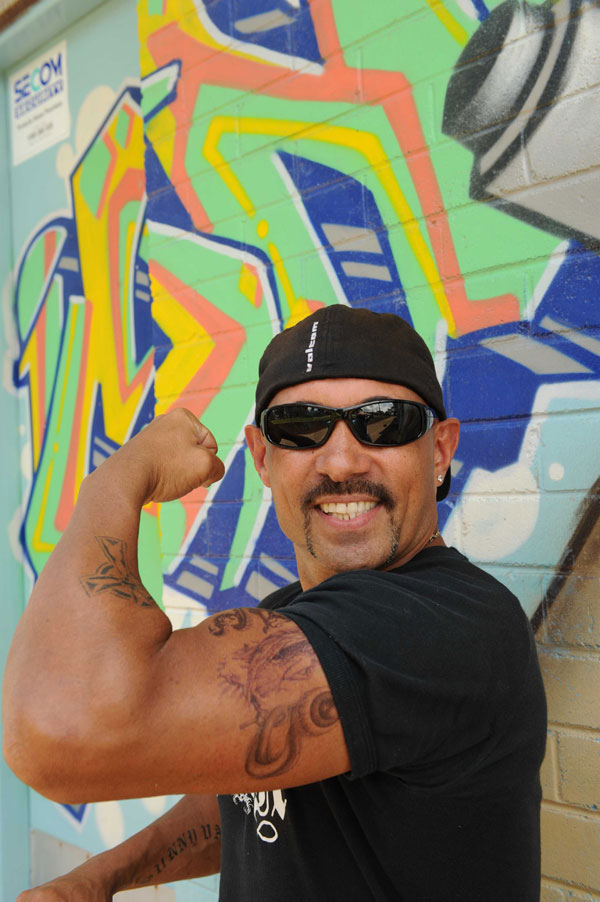 What kind of negativity do you think you'll cop when SBS airs HOUSOS at the end of the month?
Some sooks will complain, but who cares… if they don't likey then no watchey.
Would you like to prepare your statement now for Today Tonight and A Current Affair Paul?
Dear tabloid tv, thanks for the free publicity I owe you heaps and I love youse all.
Okay... Mr Fenech, from Fat Pizza to Swift & Shift Couriers and HOUSOS, we've established you like the babes, but what's your obsession with little people?
Come on, Dave the dwarf is a legend! He's ridden a horse, spun on his head and been used as a atobogan… that's great dwarf acting at its best.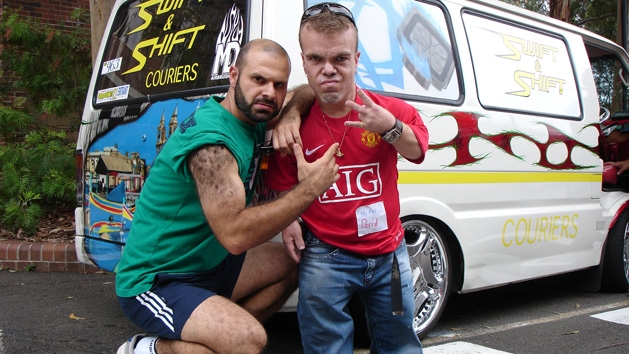 How does Mr. Fenech relax when he's not creating politically incorrect yet highly amusing TV series?
I ride motor bikes, get fully drunk and occasionally start fights with strangers just to keep in shape.
Do you play video games? If so, what is your favourite, and why?
COD… who doesn't love cod, and if you know I play that, how can you ask why best game eva? The first Assassin's Creed is a close second…. I love the violence, its just fully hectic bro.
Lastly, any scoops for our stooges... err readers?
Don't be surprised if you see a new comedy movie next year…. its been a few years since Fat Pizza and I want to see my stupid head up on that silver screen one more time before I fall off my motor bike and end up like George from Swift and Shift.
Thank you and good luck for HOUSOS!
Thank you and if you don't do a good article, I'll get one of our real Housos to shank you thank you.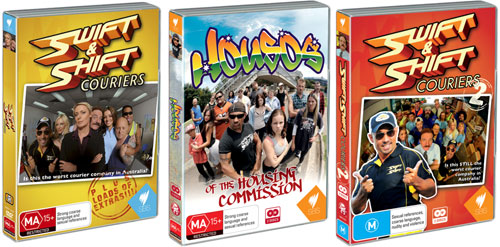 CLICK HERE TO WIN
AN AMAZING PAUL FENECH DVD COLLECTION OF
HOUSOS, SWIFT & SHIFT COURIERS SEASON 1 & SEASON 2
Promotion Ends 31st of December 2011