Chanel Preston is one of the world's hottest adult stars who has been nominated for 6 AVN Awards for 2012, including female performer of the year. Chanel is also known for her adult film parodies such as This Ain't Avatar XXX and Justice League of Pornstar Superheroes as the amazing Wonder Woman. Chanel is no stranger to playing "known" roles in her films and Impulse Gamer was given the chance to chat to Chanel about securing the lead role in the upcoming Lara Croft Tomb Raider XXX parody.
Hi Chanel, welcome back to Impulse Gamer! We just heard the exciting news today that you have been chosen to play Lara Croft in the new Tomb Raider movie.
How did you react to the news?
I was extremely excited. I had heard they were planning on shooting Tomb Raider a while back and was interested in playing heard but I had completely forgot about it until now.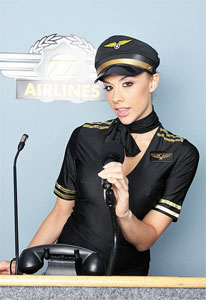 The amazing Chanel as an airline hostess
How did your name become involved in the selection process?
I'm not really sure. I'm assuming they gathered girls with a similar look and rule them out one by one.
Have you played any of the games and if so, what was your favourite?
I actually have not ever played the game. I don't have any gaming consoles and I didn't play them much growing up either.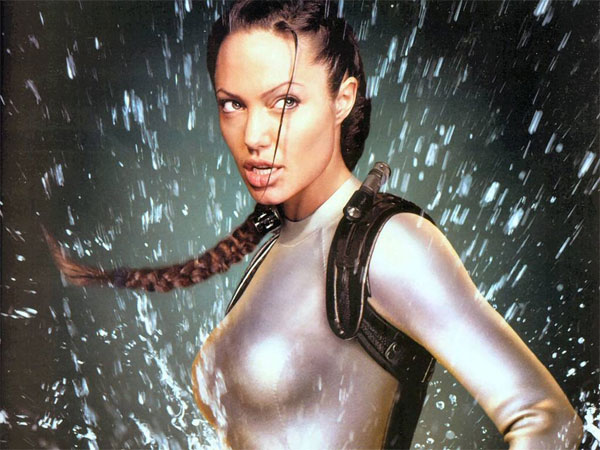 Angelina Jolie as Lara Croft in Tomb Raider
What kind of research will you do to get into character?
I'll probably just watch the movies again.
What are you most looking forward to playing Lara Croft?
I'm excited to play such a bad ass yet sexy character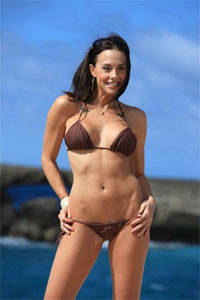 Chanel Preston, soon to be Lara Croft
How will you play Lara?
I will probably play her similar to Angelina Jolie only because I absolutely love her.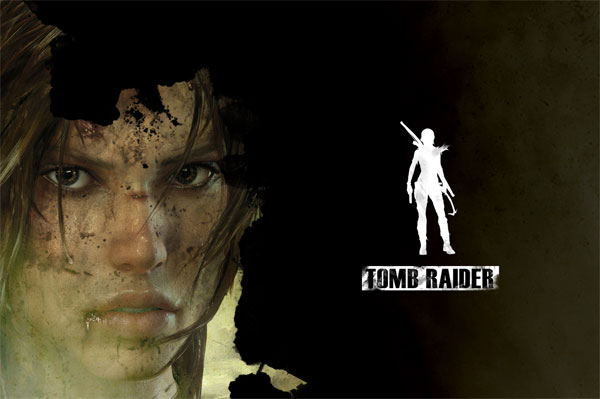 The upcoming video game Tomb Raider
What kind of sexuality will you bring to the character?
Lara Croft is already oozing with sexuality. She's subtle but very flirty and she's such a lady when she isn't fighting.
As our expert, what do you believe is Lara's favourite position?
I think she likes getting fucked from behind while someone yanks on her pony tail.

Why do you think Lara Croft is so popular?
Because she amazingly sexy and more realistic of a character then a super hero. She's just a normal girl but a total bad ass.
How do you think Lara rates in bed?
She's definitely a 10
Obviously both you and Lara have the same body types, do you think you were born for this role?
Absolutely! I've already had multiple roles where I have to fight or shoot people so I guess it's just natural, lol.
Are you looking forward to wearing the costume?
Of course I am. It looks hot on her and it's going to look hot on me.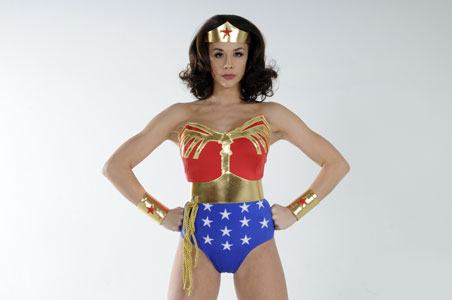 Chanel as the Amazing Wonder Woman
What will be your most challenging aspect to playing Lara?
In the movie she has an accent a bit so we'll see if I can pull that off.
When will filming begin?
Very soon!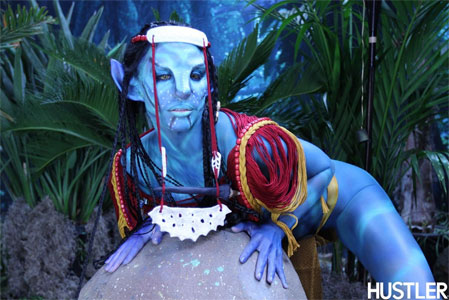 Chanel as a Na'vi from this Ain't Avatar XXX
Do you know who the other stars will be in the film?
I do not know as of yet.
Finally and scoops for your fans ?
My website ChanelPreston.com will finally launch in the next couple of months. If you go to the page and sign up for the newsletter, you will be one of the first people to be notified of the launch.
I'm also playing Juliet in Lee Roy Myers' "Romeo & Juliet," releasing soon.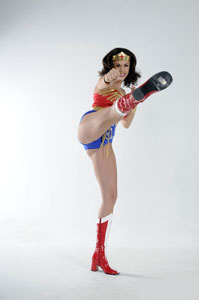 Chanel's power kick as Wonder Woman