Dolphins and Whales 3D: Tribes of the Ocean is creatively presented by Jean-Michel Cousteau, an acclaimed environmentalist and film producer. Thanks to his team of experts, both in film and science, he brings the viewer on an amazing 3D journey about these enchanting creatures of the sea. Narrated by actress Daryl Hannah who was obviously chosen for her role as a Mermaid in the film Splash, Hannah lends her voice well to this edutainment documentary as the viewer learns and experiences the wonders of these intelligent underwater mammals and the dangers of mankind.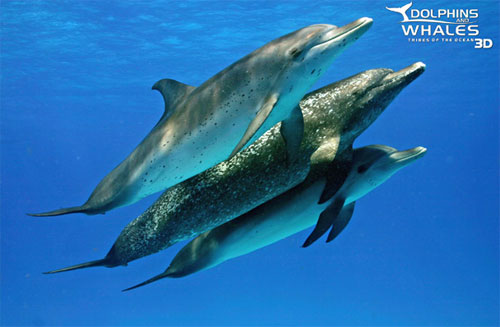 Unfortunately Cousteau's message of environmentalism and extinction is quite powerful in this documentary as the film is divided into a set of vignettes, each showcasing a certain species of dolphins or whales such as the almost extinct Southern Right Whale. Regrettably the Eubaleana Australis were dubbed this name because of how easy they were to hunt. We learn of the animals scientific name as before each segment begins, a skeletal frame of the mammal will appear on the screen and both their common and scientific name are displayed such as the Killer Whale or the Orcinus Orca.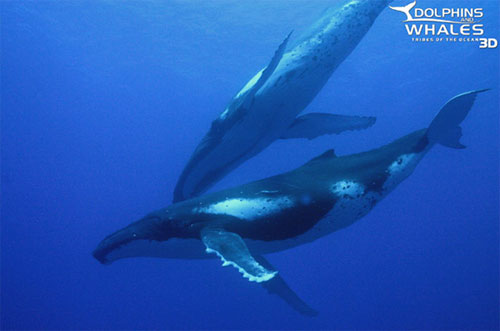 As Hannah informs the viewer of their underwater habits or for some, their strong tribe like mentally, it highlights the estimated number that remain in the wild and how mankind through industrialism have caused many of these mammals to be endangered. Although not all the documentary is about gloom and doom as the use of IMAX 3D only highlights these amazing creatures even more, whether it is the dolphins playing "tag" with a piece of seaweed or how the Killer Whales are the true kings of the sea. It's quite fascinating to watch!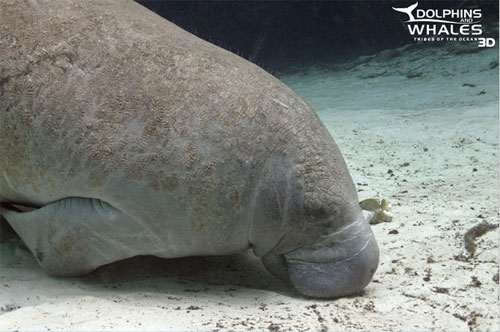 From the amazing cinematography to the engaging soundtrack, especially the sounds of male Humpback whales singing, the goal of Cousteau was not only to highlight the very real possibility of extinction for these mammals but to take the viewer on a personal and surreal journey from the comfort of the theatre. He has succeeded on both levels, especially with the use of IMAX 3D.
Definitely a must see documentary!
Visit IMAX Melbourne (Click here)