If you have a sweet tooth, seriously LOVE your ice cream and always feel guilty if you over indulge in this treat, than Impulse Gamer has the solution for you. The solution is the Yonanas, the Healthy Dessert Maker which in essence is a powerful blender that turns frozen fruit into a delicious and healthy soft-serve treat.
By popping the frozen fruit down the chute, the Yonanas turns it into an ice-cream like texture and more importantly, it's healthy and easy to make. There is however a slight catch to most recipes for this machine and this is the humble banana. The banana acts as a binding agent which assists in turning your fruit into soft-serve ice-cream. It's like adding the "cream" to the ice-cream.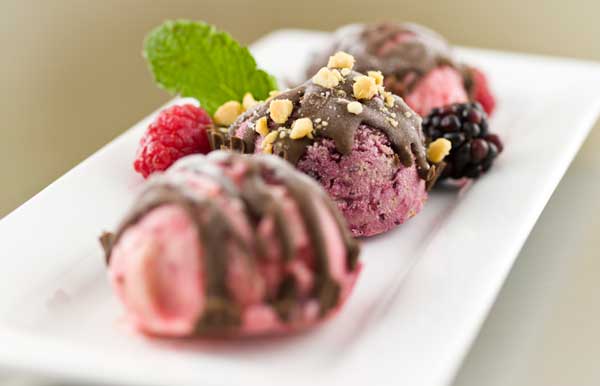 However you don't just have to use bananas but it does help with the recipes available. For example, you can just use frozen mango which creates mango sorbet and it tastes delicious! Or just frozen strawberries... the options available for this machine are almost endless and who would have thought that bananas and avocado works together. The machine also comes with a booklet with 44 awesome recipes that include healthy treats such as chocolate hazelnut, tropical sorbet and my favourite chocolate coconut.
What we loved about the Yonanas was how simple it was to make frozen treats. For example chocolate coconut. All you need to make this are 2 frozen over-ripe bananas, 2 oz dark chocolate and 1/4 cup of shredded coconut. To start, you put the first frozen banana into the machine, add the chocolate and then the second banana. You then mix it all together in a bowl and sprinkle your coconut on top. Yum!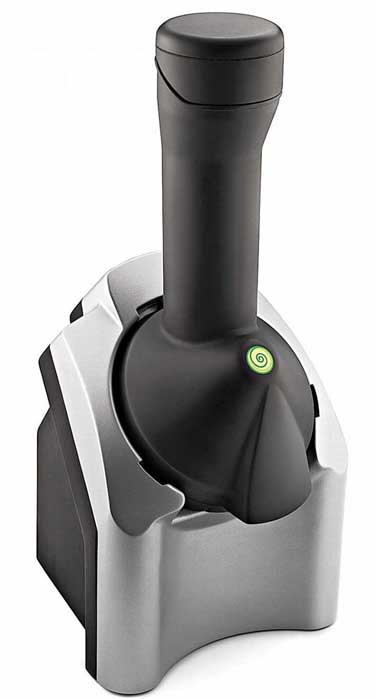 In terms of design, the Yonanas looks like a blender/juicer which has a strong design build and more importantly is extremely easy to clean. When taken apart the Yonanas comes with a plunger, chute/blade cover, blade cone, gasket, bottom cap and the base. Setting up the Yonanas is a breeze and the first thing you need to ensure is that the unit it is locked. Once locked, you simply turn it on and then put your frozen fruit down the chute and gently push them down with the plunger.
As mentioned, the end result is amazingly tasty fruity soft-serve ice cream. The only drawback to the Yonanas is that the machine is quite loud when used but considering how fast it is, this is really a moot point. The creators of Yonanas also recommend that all fruit is frozen for at least 24 hours and you do need to let the fruit thaw a little before using the machine. You can even make ice cream poles and whatever Yonanas is left over can be frozen for later consumption!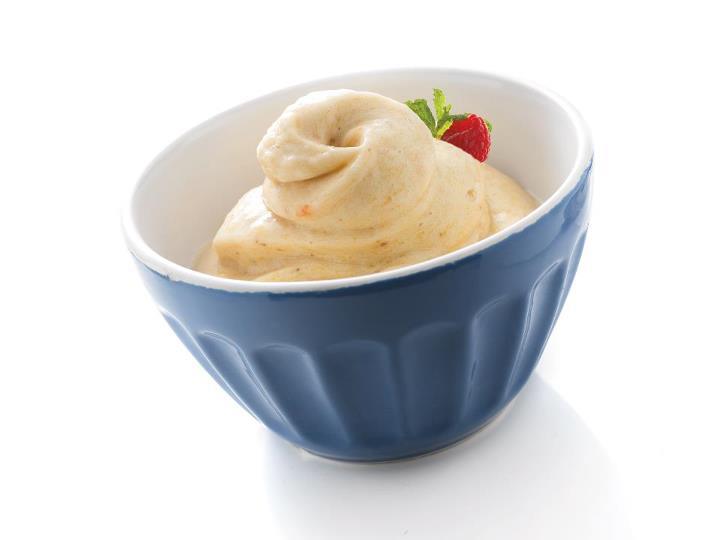 Final Thoughts?
The Yonanas is an amazing product that not only saves you money from throwing out old fruit but it's very easy to use and creates a very delicious product. It's definitely a product that should be in every kitchen! The Yonanas is available at all good retailers!