Coming in four colours that include Black, Grey, Orange and Blue, the WorkMate Evolution is the perfect case for tradies when they are out and about. Besides the additional protection that this case offers your Samsung Galaxy S4, is that it comes in a variety colours and not just "safety" orange or yellow.
Impulse Gamer had the opportunity to review both the Orange and the Black WorkMate Evolution with the Black case being our preferred colour choice due to looks. However the brighter colours like Orange or Blue is ideal for building sites as the person can easily find where they left their phone.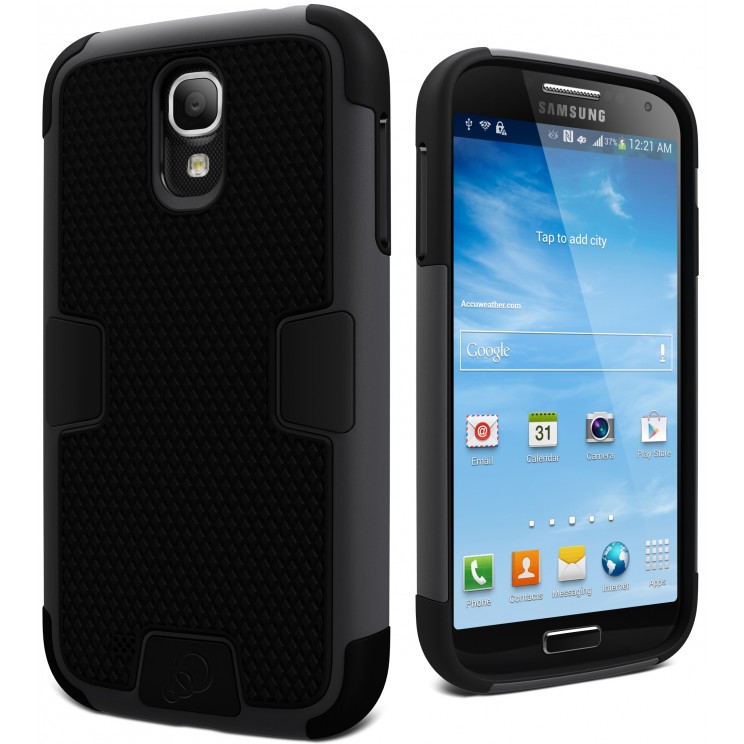 The WorkMate Evolution is also a tri-material designed case that combines PC, TPU and Silicone to create a very sturdy case that also offers some excellent shock absorption should you accidentally drop your phone. Having used previous Cygnett WorkMate products in the past, I must agree with Cygnett that this case does offer some great protection to your Phone, especially with the impact resistance corners. Another highlight of the case is that its relatively slim and only adds a fraction of weight and size to your Galaxy S4.
The case also offers additional grip.


As with most Cygnett cases, the WorkMate Evolution comes with a screen protector which protects your screen from scratches and grime. Installation of the screen protector is probably the hardest aspect of this installation and it would be great if Cygnett offered two screen protectors with their cases opposed to one. Nonetheless once the screen protector is installed, your Samsung Galaxy simply slides into the WorkMate Evolution and your ready to face the elements. Lastly, once the case is installed onto your S4, the user has full access to all ports and functionality of their Smart Phone.

Final Thoughts?

With a sleek design and a variety of four colours, the WorkMate Evolution is a produce that can be used by everyone, not just workmen. The black case almost looks business inspired and would not look out of place with anyone's look or wardrobe.
Recommended!