Western Digital VelociRaptor 600GB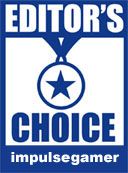 Western Digital have been in the storage game for a considerable amount of time and as graphic cards and processors get faster, hard drive performance hasn't really jumped leaps and bounds... until today.
That's right, Western Digital have truly upped the ante in terms of performance and by introducing a variety of new technological advancements, the VelociRaptor is one of the world's fastest hard drives.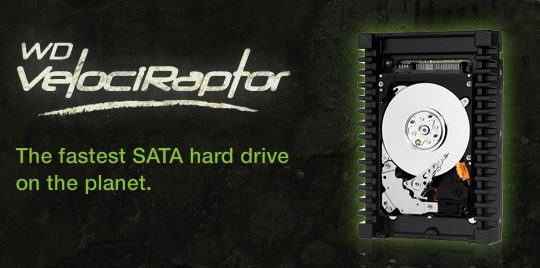 This is superb news for all computer users, especially gamers as hard drive speed effects gaming performance and any extra performance booms really improve the overall experience.
Impulse Gamer reviewed the 600GB SATA model, however there a 450GB model is also available and although it may not offer a terabyte of storage, the speed factor is definitely the standout feature. So how did they achieve all this?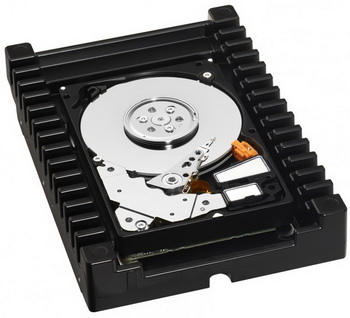 Features
Performance Specifications

Rotational Speed
10,000 RPM (nominal)
Buffer Size
32 MB
Average Latency
3.00 ms (nominal)
Load/unload Cycles
600,000 minimum
Seek Times
Read Seek Time
3.6 ms (average)
Write Seek Time
4.2 ms (average)
Track-To-Track Seek Time
0.4 ms (average)
Transfer Rates
Buffer To Host (Serial ATA)
6 Gb/s (Max)
Physical Specifications

Formatted Capacity
600,127 MB
Capacity
600 GB
Interface
SATA 6 Gb/s
User Sectors Per Drive
1,172,123,568
Physical Dimensions

English
Height
0.59 Inches
Length
3.94 Inches
Width
2.75 Inches
Weight
0.48 Pounds
Metric
Height
15 mm
Length
100 mm
Width
69.85 mm
Weight
219 g
Environmental Specifications

Shock
Operating Shock (Read)
65G, 2 ms
Non-operating Shock
300G, 2 ms
Acoustics
Idle Mode
30 dBA (average)
Seek Mode 0
37 dBA (average)
Temperature (English)
Operating
41° F to 131° F
Non-operating
-40° F to 158° F
Temperature (Metric)
Operating
5° C to 55° C
Non-operating
-40° C to 70° C
Humidity
Operating
5-95% RH non-condensing
Non-operating
5-95% RH non-condensing
Altitude (English)
Operating
-1,000 feet to 10,000 feet
Non-operating
-1,000 feet to 40,000 feet
Altitude (Metric)
Operating
-305M to 3,050M
Non-operating
-305M to 12,200M
Vibration
Operating
Linear
20-300 Hz, 0.75G (0 to peak)
Random
10-300 Hz, 0.008 g² / Hz
Non-operating
Low Frequency
0.05 g²/Hz (10 to 300 Hz)
High Frequency
20-500 Hz, 4.0G (0 to peak)
Electrical Specifications

Current Requirements
12 VDC
Read/Write
320 mA
Idle
210 mA
Standby
5 mA
Sleep
5 mA
5 VDC
Read/Write
470 mA
Idle
360 mA
Standby
130 mA
Sleep
120 mA
Power Dissipation
Read/Write
6.20 Watts
Idle
4.30 Watts
Standby
0.70 Watts
Sleep
0.70 Watts
As you can see from the specifications, the VelociRaptor is no slouch when it comes to features and performance. Needless to say, by redesigning traditional hard drive technology, Western Digital have included a next generation 10,000 RPM and of course the SATA 6 G/s interface with 32MB cache for true high speed performance that severely reduces loading times.
WD also gives the user a 5-year warranty and calculate 1.4 million hours mean time before failures and by our calculations... that's quite a bit of run time! Another interesting feature is that even though WD have increased the performance of this drive, the power consumption is actually quite "green friendly".
Installation
The installation was simple enough, connect the data and power cable and presto, the drive was ready to be used. Windows 7 detected the hard drive immediately and for the purists, we used the following system specifications;
Motherboard - Gigabyte GA-MA790GP-DS4G

Graphics Card - HD4870 X2

Memory - 2048MB (2 x 1024MB) DDR2 CAS4 1066Hz Dominator Corsair

Power Supply - Titan 850W ATX Intel AMD PC Case Power Supply

Operating System - Microsoft Windows 7 (64-bit)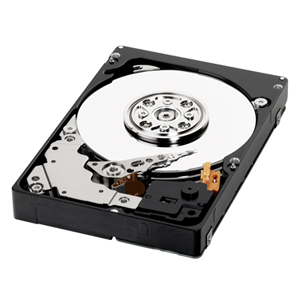 We tested the drive with SiSoftware Sandra 2010 (System ANalyser, Diagnostic and Reporting Assistant), one of the world's most definitive benchmarking programs and the results were quite impressive, especially in relation to read, write and seek speeds.
Sandra 2010 SP2
Read and Write (MB)
Sandra 2010 SP2
Random Access Times (ms)
(114.23MB/s) Write Index
(119.11MB/s) Read Index
(1.79ms) Write Access Time
(6.12ms) Read Access Time
Another testing program we used was HD Tune 4.0 that showed some close results to other drives. The results once again mirrored those of Sandra 2010 with some decent results in all aspects of data access.
HD Tune 4.0
Transfer Rates
HD Tune 4.0
Random Access Times
(119.23MB/s) Write Index
(121.99MB/s) Read Index
(6.5ms) Write Index

HD Tune 4.0
Burst MB
(254.2MB/s)
In conclusion, the Western Digital VelociRaptor 600GB worked like a charm for not only Windows 7 and Microsoft Office 2010 but also for general gaming. Starcraft 2 had performance boosts of 30% compared to our Seagate drive. BioShock was also another surprise that had another 15% boost and overall, everything loaded considerably faster. Adobe's CS5 raced along as well, especially the 64-bit applications which loaded considerably faster, without the long delays.
It may be a little price for now but if you're looking for the best of the best, than I would strong suggest you check out this drive. From gamers to PC enthusiasts, this is definitely a dragon... not a dinosaur!