WD VelociRaptor Hard Drive (1 Terabyte)
With operating systems, software and games getting bigger and bigger, Western Digital have come to the rescue with their new VelociRaptor hard drive that boasts 1TB (1,000 gigabytes) of storage and some exceptional performance. At 10,000 RPM, this 2.5" 6 Gb/s SATA hard drive combines performance with storage which is also ideal for users who want to store photos, music, video and other file formats without too many space constraints.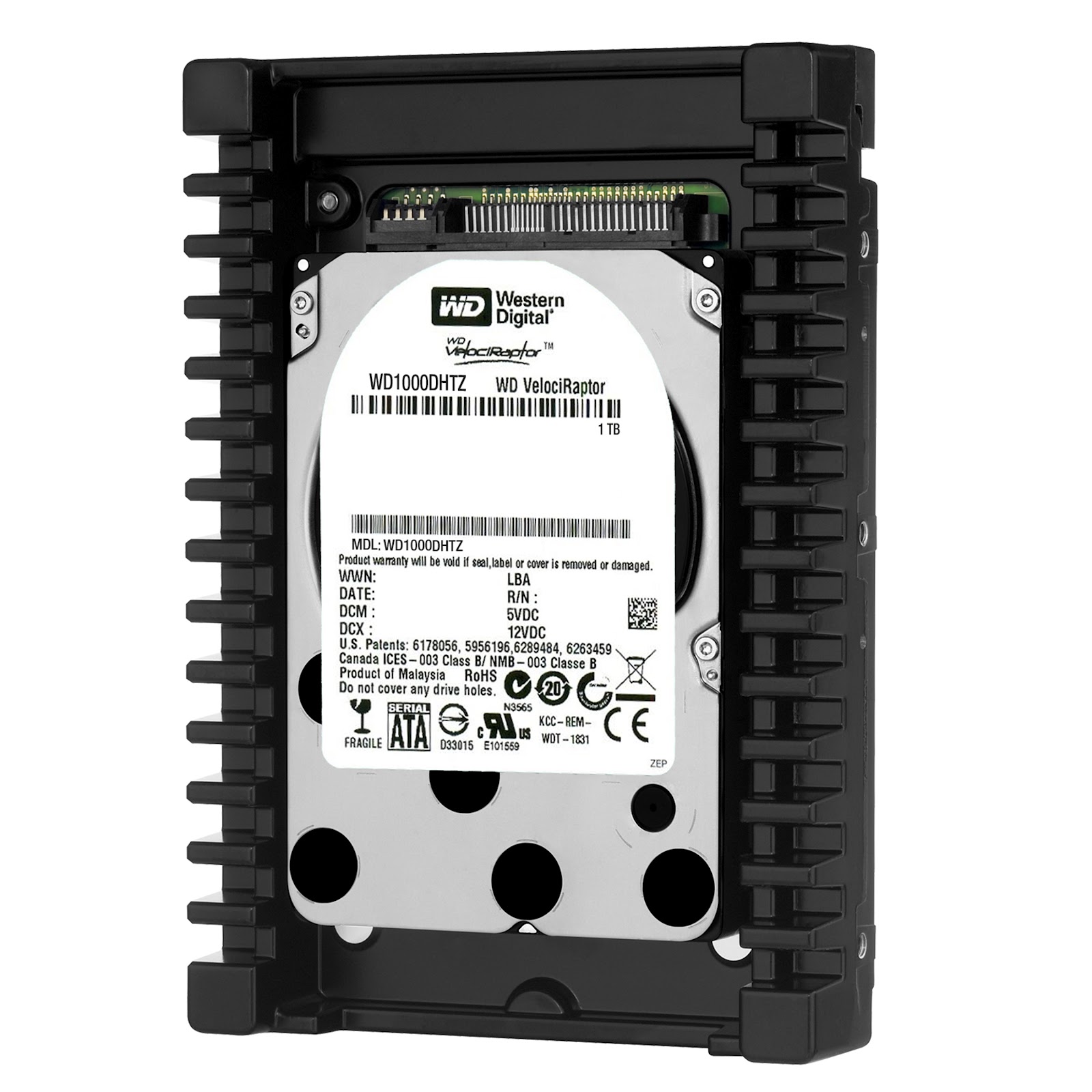 The VelociRaptor also comes in three sizes that include 250, 500 and 1000GB models. The 2.5-inch hard drive also comes in an IcePack enclosure and a 3.5" inch mounting frame that includes an in-built heat sink, ensuring that your hard drive is well cooled during peak performance. Considering that just recently, our Seagate Barracuda hard drive caught fire (May 2012), this is definitely a godsend and some true peace of mind.

Features
Super speed - SATA 6 Gb/s interface and 64 MB cache optimize the 10,000 RPM WD VelociRaptor.

Higher capacity - WD VelociRaptor SATA hard drives employ Advanced Format Technology to achieve capacities up to 1 TB.

Rock-solid reliability - Designed and manufactured to workstation standards to deliver stellar reliability in high workload environments.

Ultra-cool operation - Consumes less idle power and uses similar active power as the previous generation WD VelociRaptor while offering greater capacity and performance.

Rotary Acceleration Feed Forward (RAFF™) - Optimizes operation and performance when the drives are used in vibration-prone, multi-drive chassis.

NoTouch™ ramp load technology - The recording head never touches the disk media ensuring significantly less wear to the recording head and media as well as better drive protection when in transit.

Environmentally conscious - In addition to being RoHS-compliant, this generation of WD VelociRaptor is also a halogen-free design.
Other highlights of the drive the Rotary Acceleration Feed Forward (RAFF™) technology which limits vibration in your chassis and the NoTouch™ ramp load technology which increases longevity of the drive and ensures additional protection to data when you transport your computer or hard drive. Then you have the 5-year warranty which just adds to the great benefits of this awesome drive.
Specifications
Capacities

250GB - WD2500HHTZ
500GB - WD5000HHTZ
1TB - WD1000DHTZ

SATA 6 Gb/s
Advanced Format
3.5" form factor
Data transfer rate (max) Host to/from drive (sustained) - 200 MB/s
Cache - 64MB
Rotational speed - 10,000 RPM
Average drive ready time - 8 seconds
Load/unload cycles - 600,000
Non-recoverable read errors per bits read - <10 in 1016
Average power requirements (W)

Random Read/Write - 5.1
Sequential Read/Write - 5.8
Idle - 4.2
Standby and Sleep - 1.1

Temperature (°C)

Operating: 5 to 55
Non-operating: -40 to 70

Shock (Gs)

Operating (2 ms, read/write): 30
Operating (2 ms, read): 65
Non-operating (2 ms): 300

Average acoustics (dBA)

Idle mode: 30
Performance seek mode: 37

Physical Dimensions - 1.028" x 5.787" x 4"
Weight (± 10%) - 1.10 pounds
Five year warranty
Interesting enough, the WD VelociRaptor shares some similarities with enterprise drives which creates this powerful drive for both computer enthusiasts and gamers. With some exceptional performance specifications that include the 10,000 RPM spindle speed plus fast read/write times in both random and sequential aspects, this drive zooms along. We'll get to our tests a little later but let's just say, this is one of the fastest end-user terabyte drivers available.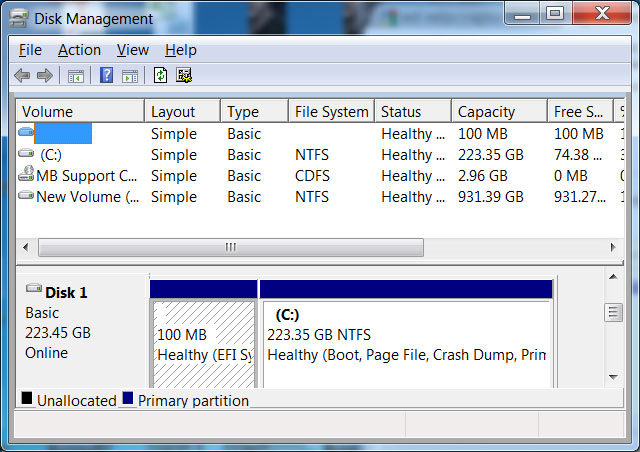 Installation of the drive was a breeze and it simply slid into our Cooler Master Silencio case with no issues whatsoever. Although Windows detected the drive via our Device Driver, we could not use the drive until we formatted it via Disk Management. Once the drive was formatted, Windows 7 immediately detected the drive and it became available for us to use.
Our first test was with ATTO Disk Benchmark. The comparison drive used here was a Kingston SVP200S3240GB (240GB SSD Drive). As you can see from the below results, this non-SSD drive had some rather impressive scores through ATTO Disk Benchmark. For the perfect system, we would recommend a bootable SSD Drive followed the VelociRaptor for games and storage due to the impressive read and write times.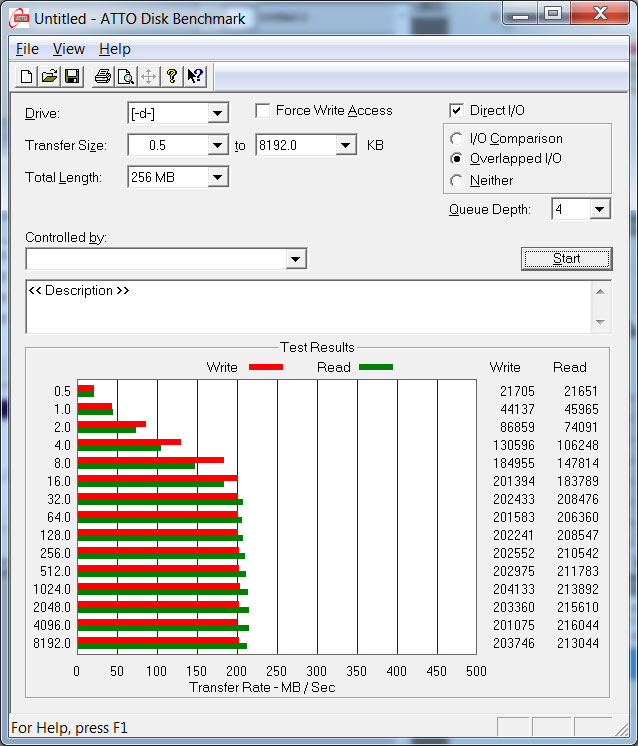 WD VelociRaptor Hard Drive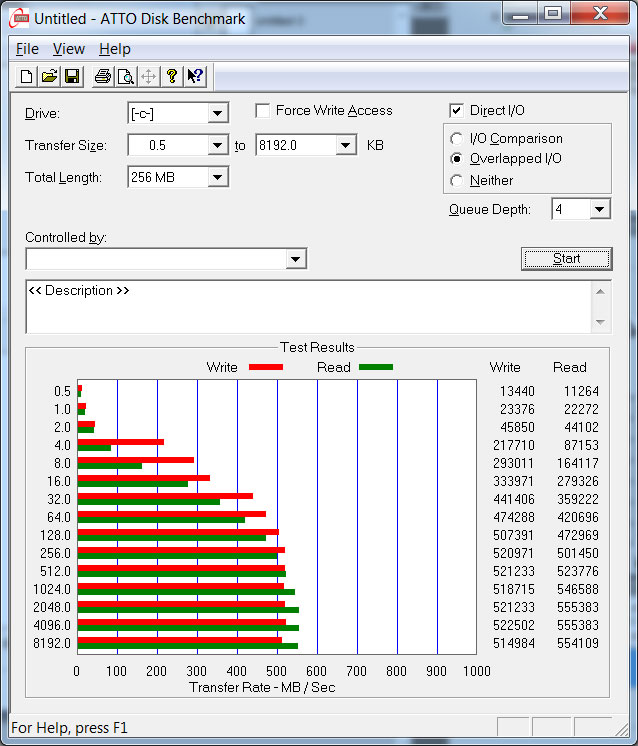 Kingston SSD Drive
The next test was HD Tune Pro version 5.0 and once again we compared it to the Kingston SSD drive. Both drives shared the same CPU usage of 1.8% with the average access time of the VelociRaptor being 7.22ms and the SSD Drive (as predicted) 0.213ms. Although the drive cannot compete with SSD drives, the WD VelociRaptor is easily one of the fastest non-SSD drives available.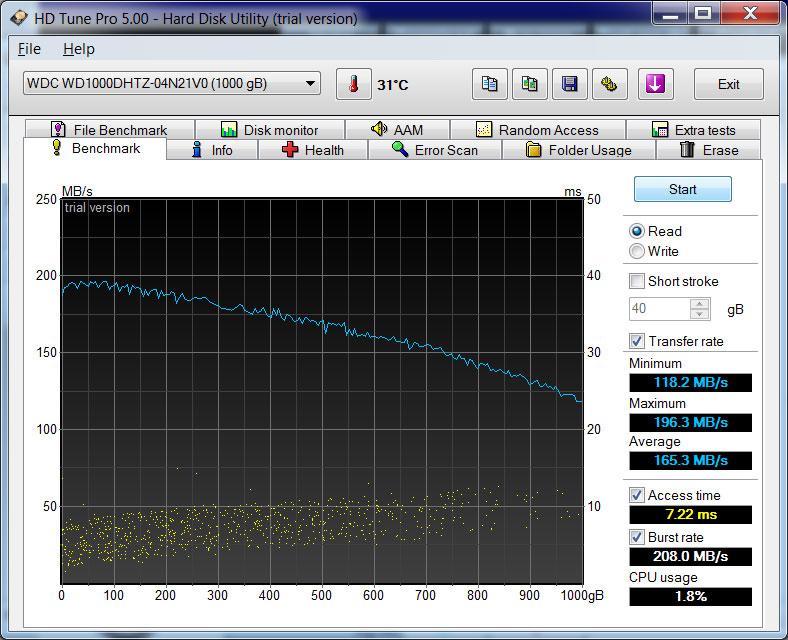 WD VelociRaptor Hard Drive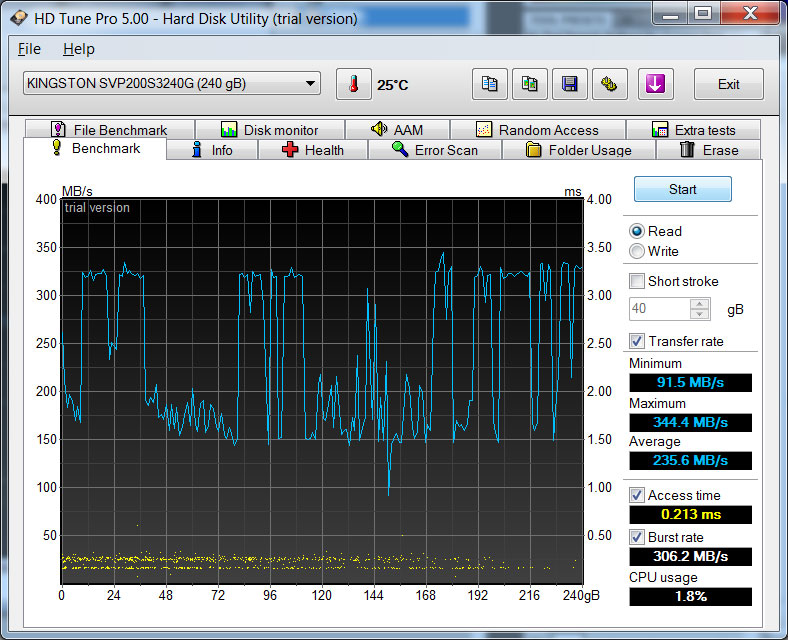 Kingston SSD Drive
My favourite aspect of the drive besides the decent read/write times was the technology used for cooling and keeping the drive at low operating temperatures. The included IcePack which the drive sits in has this large heat sink which ensures that the components of the drive are kept considerable cooler. Considering that the drive can operate at around 55 degrees Celsius, this ensures that your drive is as safe as possible, especially in relation to data loss or burning drives!
The power consumption of the drive was also quite impressive that almost matched the other green drives from both Western Digital and other hard drive manufacturers such as Seagate. Through our tests, the idle consumption of the drive was around 4.07 watts with the sequential write at around 5.80 watts which is exceptionally low.

Final Thoughts?
The WD VelociRaptor Hard Drive is one of the fastest SATA terabyte drives available that not only offers exceptional high speed storage but some decent power-consumption, making this drive quite eco-friendly. The benchmarks proved some great results but more importantly, our real world tests proved that size doesn't necessary mean a performance drop. Whether we were playing Battlefield 3, Diablo III or manipulating large images in Adobe Photoshop 5.0, the drive never lagged behind and provided us with fast response times.
All in all, this drive offers users around a 25% improvement (max) when it comes to accessing data compared to similar drives. Even though it cannot compete with SSD, considering the technology used to build this drive, it is still quite viable as either a main drive or a second storage drive. Nonetheless, we would happily recommend this unit to all computer users thanks to improved performance and great power consumption and operating temperatures! When we're building our new PC gaming rig, this drive will be on purchase list.