Turtle Beach Ear Force X41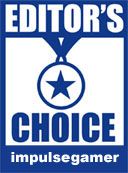 Turtle Beach has finally arrived in Australia and XBox 360 gamers can now experience true wireless and 7.1 surround sound through the Turtle Beach Ear Force X41 headset. But you're probably wondering is it any good? The answer is yes and the quality of the Turtle Beach Ear Force X41 left me thoroughly impressed as I tested a wide gamut of games from Call of Duty: Black Ops to Need for Speed Hot Pursuit. No longer was I limited to a set volume in my living room in order to keep the peace, I was now in audio heaven and this my dear gamers is how gaming should be played and more specifically... heard.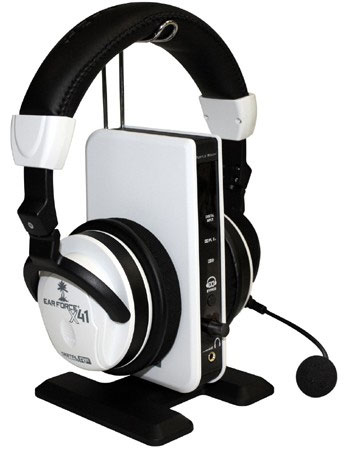 Specifications
Headphones
50mm diameter speakers with neodymium magnets

Digital Wireless RF carrier reception (2.404-2.476GHz)

Frequency Response: 20Hz - 20kHz, >120dB SPL @ 1kHz

Condenser Microphone Frequency Response: 50Hz - 15kHz

Headphone Amplifier: Stereo 35mW/ch, THD <1%

Bass Boost: +9dB @20Hz - 150Hz

Chat Boost™ Talkback Expander: +10dB gain boost at maximum game volume

Digital RF provides wide 360-degree reception range

Audio mutes automatically when carrier signal is lost

Operates on dual AAA batteries

Automatic shut down after approx 5 minutes of carrier loss or silence to conserve battery power

Battery booster circuit extends battery life for up to 25 hours and assures that sound quality will be unaffected until the batteries are completely drained

Weight: 9.5 Oz (270g)
Digital RF Wireless Transmitter
Digital Wireless RF wireless carrier reception (2.404-2.476GHz)

Digital RF wireless transmission range up to 30 feet

Stereo headphone output with volume control for external wired headphones

Frequency response: 20Hz - 20kHz

Optical TOSLINK digital audio input compatible with 48kHz digital audio stream

Optical TOSLINK digital audio output pass-through of digital input stream.

150MIPS Digital Signal Processor for Dolby processing

Maximum analog input level with volume control on maximum setting: 2Vpp (700mV rms). Input sensitivity may be adjusted to accept higher level signals by lowering the volume control.

Dimensions: Height 8.875 in (22.5 cm), width 4.375 in (11.1 cm), depth 4.375 in (11.1cm)
Weight: 8.4 Oz (240g)

Power requirements: 5VDC @180mA max
The installation of the X41 was a breeze. To install the system on your XBox 360, all you need to do is connect the X41 transmitter to your console via the USB cable or even another USB device but we'll get to that later. The next step is connect the optical cable from the X41 transmitter to your 360 via the optical connection on the back of the console. Lastly, you need to insert two AAA batteries (included) into the headset and like magic, you are ready to feel a wireless audio experience like no other. It's that easy.
In terms of comfort, the X41 are relatively snug and feel quite nice around ears, thanks to the soft pads. After a lengthy bout of Call of Duty: Black ops, I had no issues or discomfort from wearing these headphones but it did feel good to remove them. However after a few minutes of wearing them, you almost forget they are on your head which is definitely a must have feature for extended gaming sessions.
To enable the X41 headset, there is a button on the left side of the right cup which turns them on. It is the same principle for turning them off as well. Best of all, if you don't want to use your X41 headsets, you don't have to do anything, you simply turn on your TV and start playing. The right cup of the headset also contains the two AAA batteries and the left cup contains the flexible microphone boom, power, bass boost switch and a volume dial.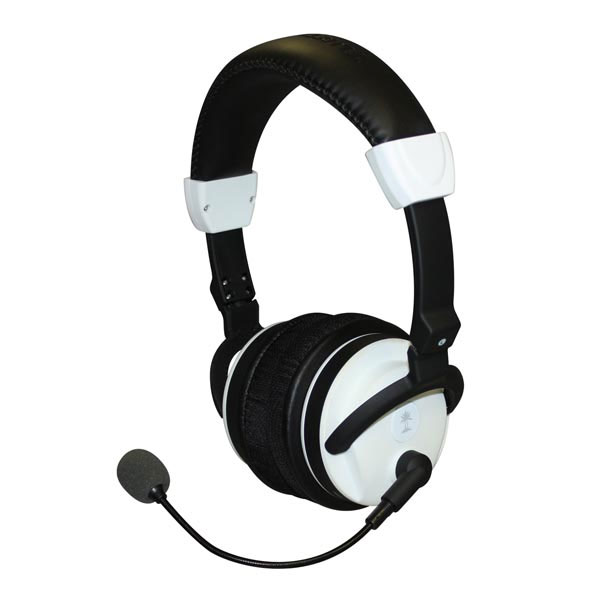 It should also be noted that the product comes with RCA cables which virtually allow this product to connected to a wide gamut of products such as a TV or MP3 player. Although to really maximise this product, a device with optical out (e.g. PlayStation 3 or a Blu-ray player) will unlock the full potential of the X41.

In terms of appearance, the Turtle Beach Ear Force X41 looks like any other gaming headset and although may not win any awards for its appearance, it's what inside the X41 that makes it special. With its wireless capabilities, the X41 uses a 2.4Ghz frequency to ensure the best possible quality that is matched with a 150MPS DSP (Digital Signal Processor) that supports both Dolby Digital and Dolby Digital Pro Logic IIx for surround sound.
The audio quality of the X41 are easily one of the best wireless headset that I have used and whether listening to music, playing a variety of games or watching the latest blockbuster movies, the 7.1 surround sound worked a treat. I was quite impressed how this technology mimics the various channels with only two cups around your ear. For wireless headsets, the X41 definitely give wired headsets a run for their money.
If you want to increase the bass of your gaming or movies, there is a feature called Bass Boost that does increase the impact of certain sounds such as car engines or explosions in the gaming world. This option can be enabled or disabled due to gamer preference and when I became a little tired in my gaming sessions, I disabled this option to assist my concentration and comfort levels.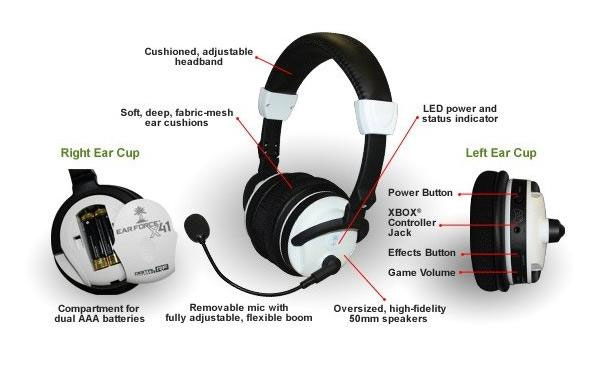 The microphone design works well and can easily be folded away when not needed. The only issue with the X41 is that the microphone capabilities are not wireless but rather, you need to use the RF communication features of the 360 controller to get this feature to work by connecting the headphones into your controller. Although this is almost a moot point because the distance from the headset to your controller while playing is almost non existence and doesn't hamper gaming in any shape or form.
One of the coolest features of the X41 is the Chat Boost Dynamic Talkback Expander. This technology monitors the sound in the game and automatically adjusts the microphone level which is ideal for first person shooters when battles become heated. And once the sounds of the battle dissipate, the volume is automatically lowered as well. Another interesting feature is that when playing, the gamer can also hear their own voice which does allow you to talk at a stable level as opposed to shouting and barking commands when caught in a cross fire for example.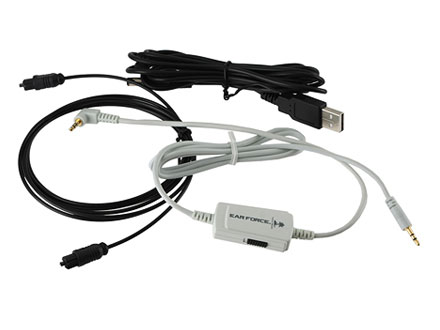 With such a impressive product, there are a few issues that we discovered. The first issue is that with the headphones on, there is a mild case of background hiss that is only heard when there is no sound being received from the unit. The second issue is that at times, some other devices interfere with headset due to the 2.4Ghz frequency. At first, I didn't know what the problem was as I was getting a ticking sound in the headset. I soon realised that something was interfering with the device but thankfully this only happened twice in over 48 hours of gaming and one battery change.

In conclusion, the Turtle Beach Ear Force X41 are a high quality headset that boasts some amazing features that are perfect for gaming. The 7.1 Surround technology works like a treat and the speakers included in this headset are of a high calibre, ensuring that every sound can be heard while gaming. Even if you don't use microphones for gaming, you'll probably change your tune due to the quality and simplicity of this function, especially with the Chat Boost Dynamic Talkback that monitors the microphone levels with the game.
From movies to music and more importantly gaming, this is one investment that will definitely change how you will use your XBox 360. The only recommendation that I could make for the Turtle Beach Ear Force X41 is the inclusion of lithium batteries in a future release because you'll definitely be needing some spare AAA batteries from using this item. But then again, I've been using it religiously for a few weeks now and purchased a AAA battery charger to compliment it. Definitely an awesome product!