Toshiba Gigabeat V30
With the popularity of the portable entertainment market rising, Toshiba have included their own addition to the market with the Toshiba Gigabeat V30 that is a fully fledged 30GB Portable Media Centre (PMC) that allows you to watch movies, listen to music and browse through your photos with a high quality LCD screen.
We were pleasantly surprised with the design of the V30 with its sleek black design that measures in at a comfortable 4.9 by 3.0 by 0.9 inches with a weight of 7.76 ounces. Although not the smallest device on the market, the V30 is still comfortable to use and fits in your pocket which is perfect for those wishing to watch movies on the go. All the buttons have been designed to perfectly fit in the hand, without the user flipping or twisting the device to change things.
The V30 boasts a 3.5" backlit screen (4:3 aspect ratio) with a resolution of 320 x 420 ensuring high quality movies and with 30GB to spare, you are definitely entitled to a plethora of movies on this device. The only downside to the screen is that the user is limited to certain viewing angles, however when compared to other devices on the market, the quality is still far superior than what is available.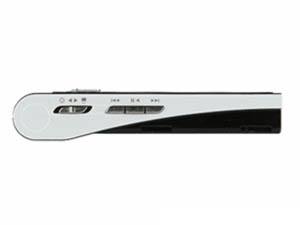 Another impressive feature of the V30 is the speed of the device that powers on and off in almost a blink of the eye. Pushing the start button automatically loaded the menu system and swapping between pictures, movies and music was extremely responsive.
When it comes to power, the V30 has around 25 hours of battery power for music and around 8 hours for video which is extremely impressive for a device of this size. The only downside to the unit is that you need to charge the V30 by connecting it to the AC adapter as there is no option for USB power which is a shame.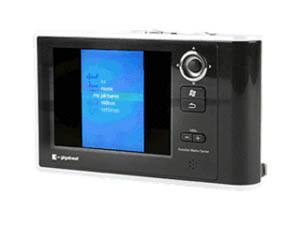 When it comes to file formats, the V30 has a few native file formats that include MP3, WMA, WAV and WMA Lossless which means you will need to convert any other movie formats such as DIVX or MPEG-4 that fortunately can be converted to WMA via the Windows Media Player, provided you have the correct plug-ins.
Box contents
V39 Player

AC power adapter

Ear buds

AV cable

USB Host Cable

Software CD
In conclusion, the Gigabeat V30 is definitely a powerful device, especially in regards to video quality and battery life. However certain aspects of the device such as the price, limited native file support would be a consideration if you were thinking to purchase this device.