TiVo
Made famous by Sex in the City, TiVo has finally arrived in Australia that is backed by TV Giant Channel 7 and promises users an amazing television experience. The ability to tape and watch television in high definition is truly a remarkable experience for Australians.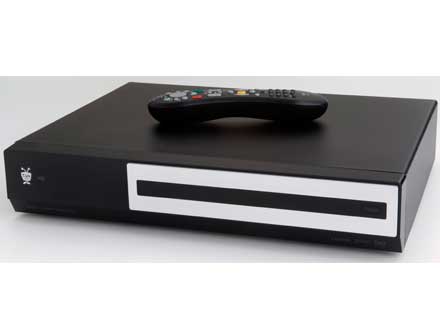 In order to experience TiVo, the user needs a valid internet connection in order for your TiVo unit to receive the latest television guide updates and to use the TiVo recommendation feature which basically suggests shows that you may enjoy based on your current viewing habits.
The cost of TiVo is $699AUD which is the cost of the unit itself and there are no subscription fees. Although cheaper High definition recorders are available, the features are not as power or as simplistic to use as TiVo itself

Features
Control live or recorded shows with pause, rewind, fast-forward, instant replay, and slow motion

Search the electronic program guide (EPG) seven days in advance to select the shows you want to watch or record

Set TV recording preferences via the web with the TiVo Remote Online Scheduling feature

Record every episode of your favourite shows automatically

Search for everything by your favourite actor, and genre. You can even use a keyword for your search!

Record two shows at once

Manage what your kids are allowed to watch and easily find quality children's shows

Find and access all free-to-air channels including High Definition (HD) channels such as 7HD, 9HD and 10HD
The installation process of TiVo took around 30 minutes to successfully complete which included setting up the TiVo to our Belkin Wireless Modem/Router and downloading the latest TiVo updates and guides for our unit. The unit itself comes with a wireless dongle which allows you to access the internet wireless, although if you have a hard wired connection, the unit also supports this format.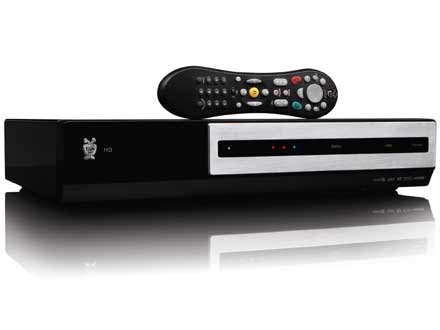 As this was a review unit, we did not need to register ourselves with TiVo, although speaking with others who have purchased the unit, this is also an easy process.
Once we connected our TiVo to our LG Plasma LCD through the component cables supplied with the unit, we were greeted to a TiVo introduction which explained just what Tivo was.
After the lengthy introduction was finished, it was just a simple matter of clicking through a variety of menus in order to setup the unit. The only "tricky" aspect of TiVo was getting the hexadecimel security code from our WEP settings which is generally something like "80, A1, 90, 23, B1".
Medium to advanced users will have no difficulty, although novice users may need some assistance. Once our unit detected the wireless network, TiVo then proceeded to download the latest updates and TV Guides from the internet. TiVo also tunes in all the digital television stations and even radio stations with no input necessary was the user.

The interface for TiVo is extremely simplistic to use which ensures that a wide variety of users will have no difficulty in operating this device, unless they are technological inapt.
The remote control which comes with TiVo is quite easy to use and is also colour coordinated to assist in the process of navigating. Some of the functions that we initially tested was "pausing" live TV, simply done by pressing the pause button and also using the TiVo recommendation button which is displayed by a green "Thumbs Up" button for good or a red "Thumbs Down" button for bad.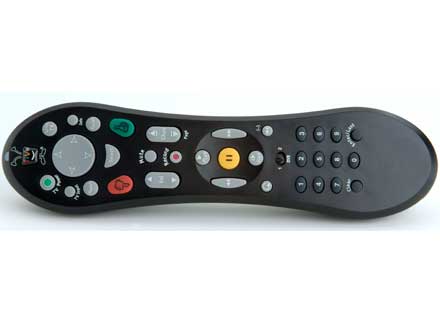 This means by pressing the green "Thumbs Up" button, it will indicate to TiVo that you enjoyed this show and it will attempt to find similar shows that you may enjoy. To record a show, you simply select "record" which allows you to record the show. If the show is a series, it will prompt you if you want a season pass which will record the entire season.
The Guide button was quite self explanatory which allowed you to navigate through a variety of TV stations, including different days and weeks. The search capabilities of TiVo is quite impressive and you can type a word such as "Heroes" or "Egypt" and TiVo will attempt to match this word with the electronic program guide in order to find and record these programs for you.
This can also be setup for your favourite genres such as "Action" or "Comedy" or even give TiVo the option of recording all your movies made by a particular Actor or Director. The only problem with this function is that it sometimes does become annoying if you are planning on recording a TV Show as you will need to cancel the other records as they will clash.

Although you are limited to a 160GB hard drive in TiVo, the unit will automatically save a show for a period of time, hence the hard drive does not become full, however you can force the device to keep the show you recorded indefinitely.
By pushing the TiVo button, it will give you access to a variety of TiVo settings and shows that you have recorded. This section also displays shows recorded by TiVo which you may be interested in and needless to say, it's definitely a great feature.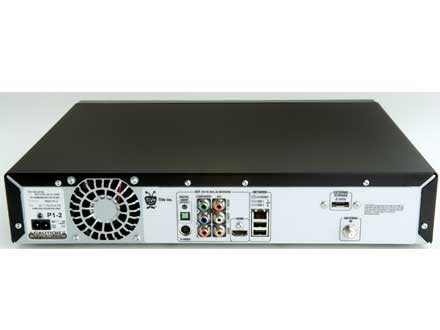 We did find a few hiccups when recording TV shows on TiVo as sometimes networks are running late (Chanel 9 is a poor offender) so you may miss the last 5 minutes of show which we did experience. There is an option to manually record shows that allows you to put your own times in, however this does defeat the purpose of TiVo.
TiVo also contains two tuners which means you can record two different free-to-air digital TV shows at the same time and even watch another show that you have previously recorded. Parents will be pleased to know that the unit comes with a special option of protecting your children from inappropriate content and this will prevent your children from watching movies or television shows that are not suitable for children.

In conclusion, TiVo is a great product which easily allows you to organise your TV viewing habits without complicated HDTV Recorders or DVD units. The makers behind TiVo are always improving the service such as offering new games, live weather updates and the ability of downloading "Blockbuster" movies, however this does take up a fair amount of your internet throughput. Another impressive feature was the ability of TiVo scanning for your TV set that allowed us to use the TiVo remote with our LG LCD, brilliantly simple and a highly recommended unit!