TELEHOOK TH-3060-LPF

The Telehook TH-3060-LPF is the new ultra slim mount from ATDEC which delivers users one of the closest wall mounts available for just about all HD and Full HD televisions. This ultra sim mount is just 14mm away from the wall, making your TV almost flush with the wall and best of all, not an eye sore like some other mounts. The Telehook TH-3060-LPF even allows you to adjust the screen height of your televisions and abides by all VESA protocols, ensuring that the installation is a relatively flawless process.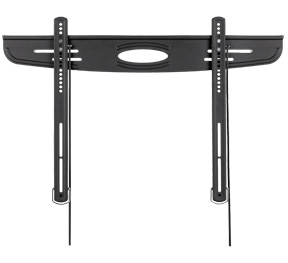 Key Features
Designed for simple installation

Ultra slim profile of only 14mm (0.5"), Ideal for LED & slim LCD TVs

Offers vertical and lateral display adjustments

Simple & safe screen attachment system with safety locking mechanism

Inbuilt cable access stand

Supports displays up to 65kgs (143.3lbs)

Supports universal mounting hole pattern configurations:
From 100mm (4") up to 500mm (19.5") high
From 100mm (4") up to 810mm (32") wide

Supports VESA standard mounting hole configurations:
200mm x100mm (8"x4"); 200mm x 200mm (8"x8");
200mm x300mm (8"x12"); 300mm x 300mm (12"x12");
400mm x 300mm (16"x12"); 400mm x 400mm (16"x16");
600mm x 400mm (24"x16"); 800mm x 200mm (32"x8");
800mm x 400mm (32"x16")

Timber stud, masonry and dry wall mounting hardware included
In order to successfully install the Telehook TH-3060-LPF, you will need a power drill to attach the unit to either studs, masonry or the dry wall, correct drill bits, a spirit level to ensure that the mount is straight and a Phillips Head screwdriver to secure the unit to your wall. These should be available in most common homes across Australia or alternatively ask a friend!
The Telehook TH-3060-LPF was also designed for slimline televisions such as LED or LCD's with a maximum weight of 65kg. As the device uses the VESA standards, most popular brands support this but it's always best to check before the installation.
The contents of the package include the following;

Wall Plate
Display Bracket (x2)
Coach Screw (x2)
Dry Wall Anchor (x4)
M5/6/8 Washer (x4 each)
M4/5 Spacer (x4)
M6/8 Spacer (x4)
Nylon Anchor (x2)
M5x30/45mm (x4 each)
M6x30/45mm (x4 each)
M8x30/45mm (x4 each)

In an ideal world, mounting units are best installed onto studs, however if this is not possible, the product comes with the correct accessories for either dry or masonry walls. Before installing it, we measured where the TV was going on our wall and then marked it with a pencil. Better to be safe than sorry.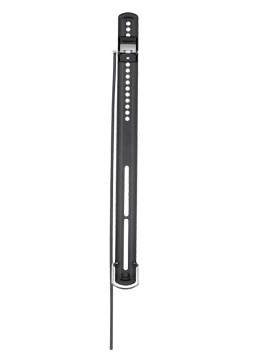 Once marked, we used our spirit level to ensure that the wall plate was level and our nylon anchors and coach screws securely attached the Telehook TH-3060-LPF to our wall. Then we had to attach the bracket which was a little fiddly but once installed, we were ready to attach our screen to the mounting. This was the most difficult aspect of the entire process and you definitely need someone else or even two other people to help in the process.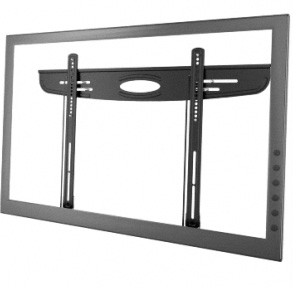 Thankfully, this mount contains a safety device that also CLICKS when the TV is attached and once we heard the click, we gently let go of our 46" LCD. When our TV was attached, we tidied our cables which allowed us to move the screen forward in order for us to place them in the right area.
I must admit that although installing the wall mount and more specifically the TV was a nerve racking experience, however the instructions provided by ATDEC did help ease our concerns and compared to some other wall mounts that I installed in the past, this was easier and more importantly safer, especially with our TV investment.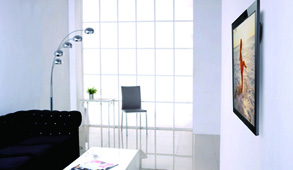 In conclusion, the Telehook TH-3060-LPF is definitely well worth the money which provides a relatively simple installation and full safety for your TV. It is a well designed mount that follows all standards and best of all, our TV has never looked better and not only gives our room that X factor but minimise the clutter as well. Recommended!