Sony Personal 3D Viewer
HMZ-T1
The Sony Personal 3D Viewer is technological feat in itself that actually works and through its technological smoke and mirrors, it displays a virtual 75" OLED screen right before your eyes. More importantly, it supports 3D and even comes with headphones to create a true luxury home cinematic experience. Unfortunately all this futuristic gadgetry comes at a cost which retails for around $900AUD and if you don't have perfect vision, the product may cause some eyestrain. It's not the most comfortable thing to put on your head!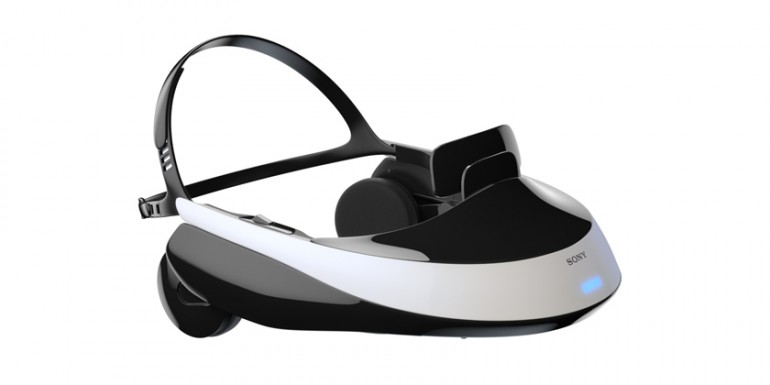 The contents of the Sony Personal 3D Viewer contains the rather Tron looking headset, a HDMI pass-through box, HDMI cable and variety of other accessories such as nose supporter, forehead supporter, shield for outside light and a quick start guide.
Before getting the product to work, you first need to connect it to your HDMI device such as a Blu-ray player or a PlayStation 3 which we tested this product on. The installation is simple. First, you connect your PS3 into the pass-through box, connect it to the power and finally, connect your headset. Once the unit is powered, the next step is to configure the device in order to ensure that the device suits your vision. Once done, you're ready to experience 3D or normal 3D through the headset.

It's quite an experience seeing these virtual screens in front of you and the quality is quite sharp, thanks to the two 720p OLED screens. The speakers on the headset support virtual 5.1 surround sound which does a decent job at audio. We tested a variety of Blu-ray 3D movies that included TT3D, Lion King 3D and Smurfs 3D which looked better than our Samsung 3D screen. Games were equally as impressive such as Gran Turismo and Avatar.
Colours were vibrant and images were sharp, however one downside is that the viewer still lets in outside light sources, even with the shield. The only way around this is to use this product in the dark but that makes using your remote a tricky aspect. Also, to control the headset, it has a few controls on the bottom of the headset but once again when you can't see what you're doing, things become tricky.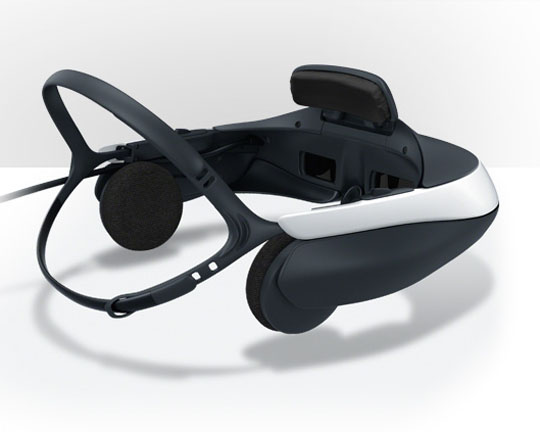 As mentioned earlier in this review, the Sony Personal 3D Viewer does cause some eyestrain. We tested the unit with four people, two who had perfect 20/20 vision, another person who had a lazy eye (Amblyopia) and another who wore glasses. The two people with vision problems could not use the product to the full extent.
Firstly, the person with (Amblyopia) said the device worked but due to their lazy eye, the 3D effect did not work too well and once they removed the 3D viewer, they had issues with focusing for 30 or so minutes and they blamed the brightness of the product.
The person with glasses had to remove their glasses to use the product and said it worked but was hoping for better quality. Lastly, the two people with perfect vision said the quality was impressive, although the headset wasn't very comfortable and a little heavy to wear. This also limits how watch your virtual TV set.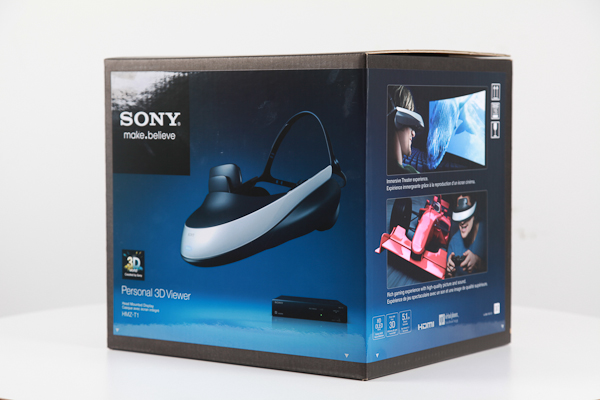 Final Thoughts?
In a perfect world, the Sony Personal 3D Viewer would be a portable device as it is a little clunky at the moment with all the cables and if you have a small head, you will have difficulty in adjusting it for your noggin. It's also not the most comfortable thing in the world and it's weight, although only 420 grams is a little heavy.
With that said, I would recommend that you try before you buy this product to see how your eyes and vision handles this faux visual experience. It's good but it's definitely not perfect and I think that's the biggest problem with the Sony Personal 3D Viewer is that it's more gimmick than practical.